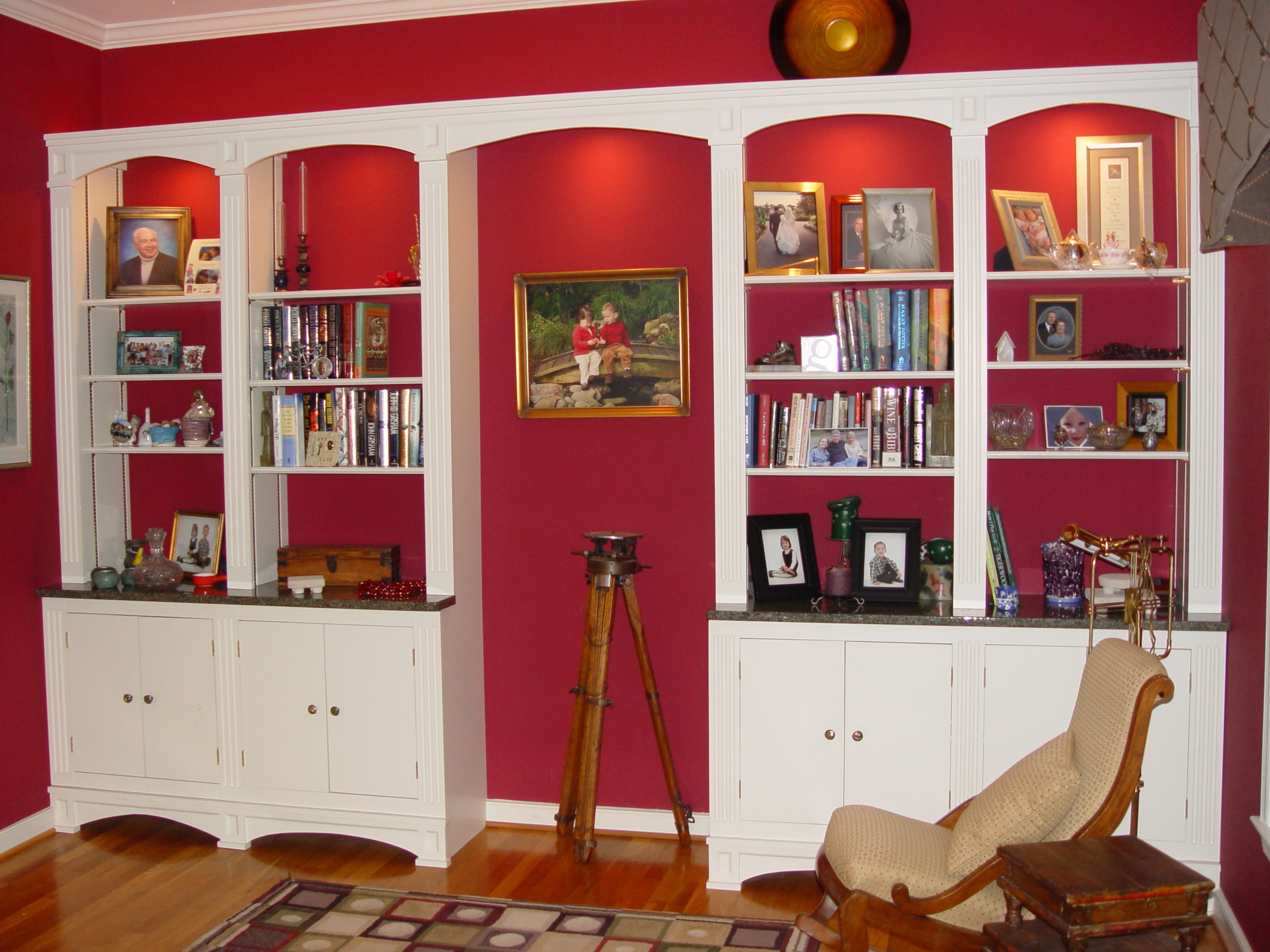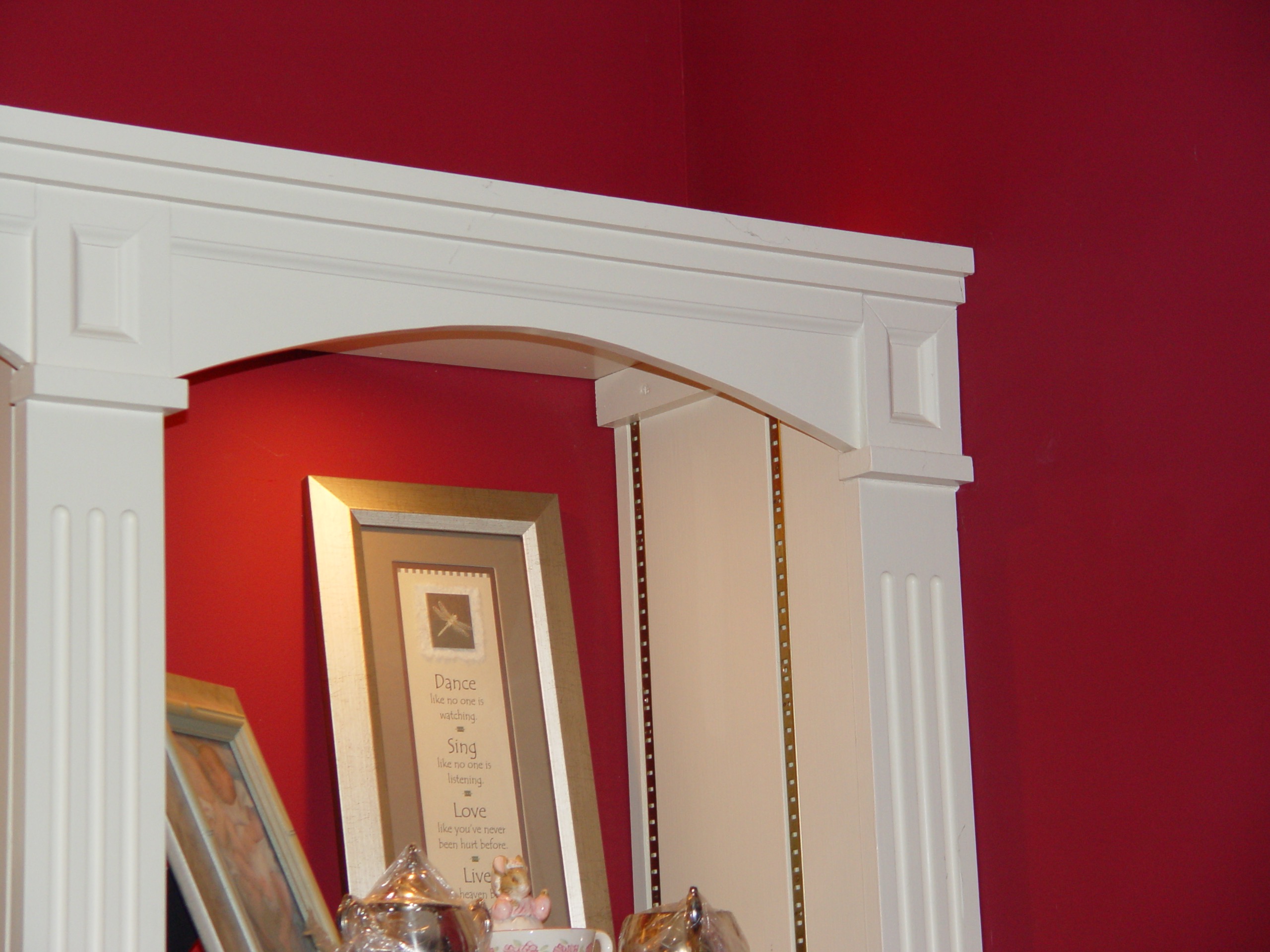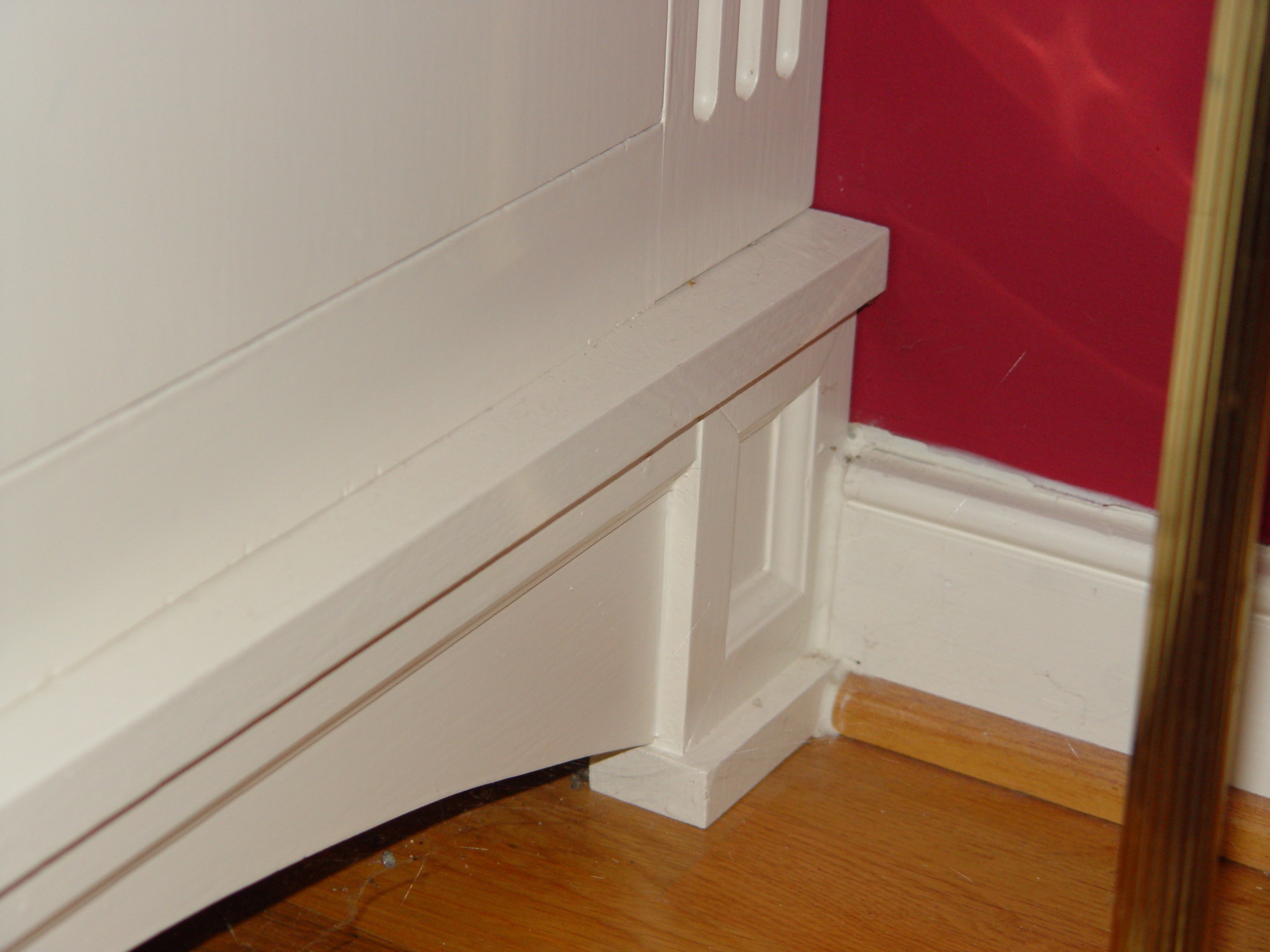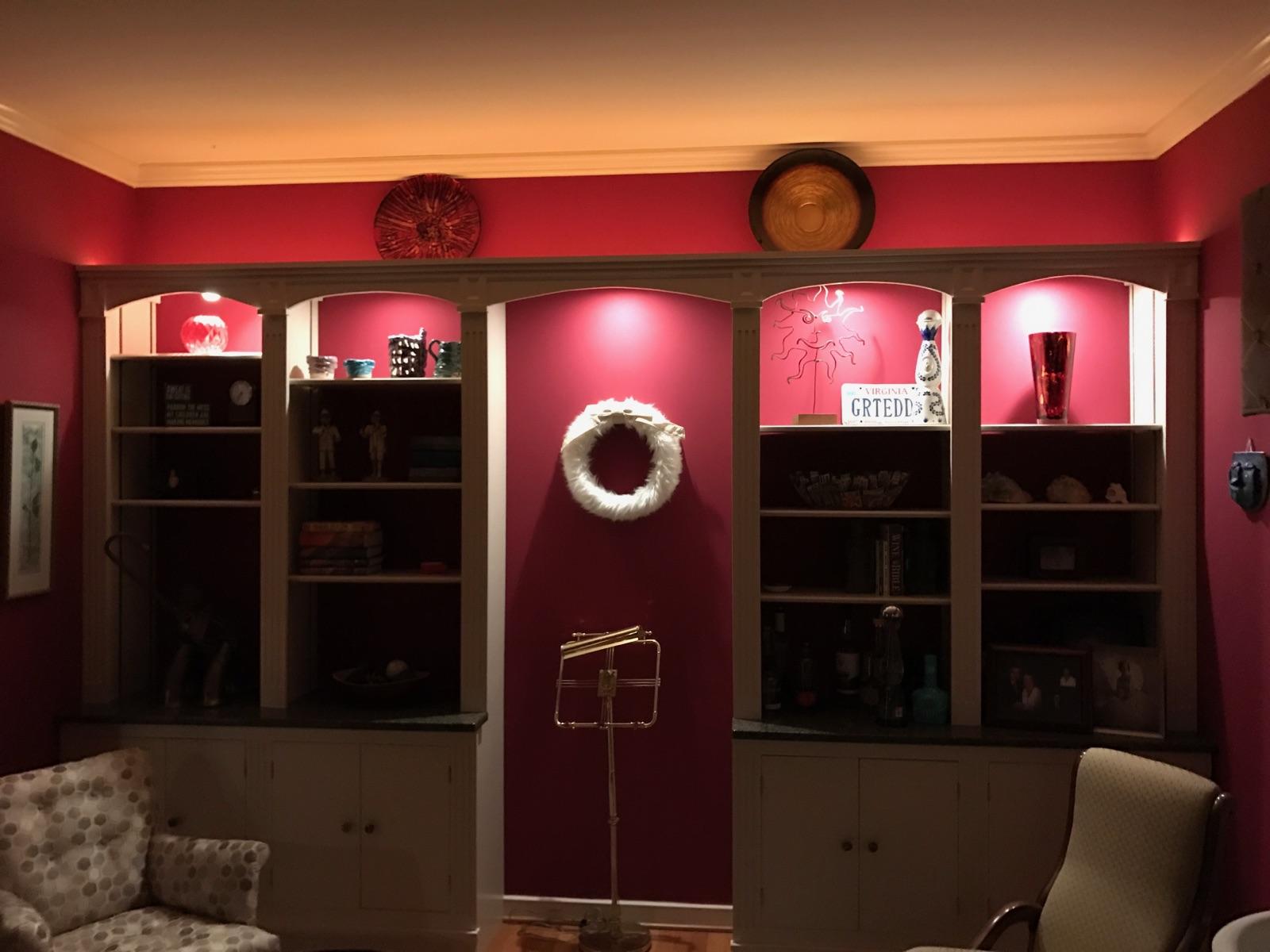 ASHCREEK
12 feet long and 9 feet high!
The customer wanted something to both anchor and define her home office, while providing a space for the artwork she has collected.
I designed this cabinet/book shelf combination in a neo-mission style. Additional touches were down lighting in the book shelves and up lighting above to highlight her glass plates. All fabrication was done in my workshop except for the granite countertops.
The best part? Remove less than 10 screws and all the pieces can be removed for when she wishes to relocate.