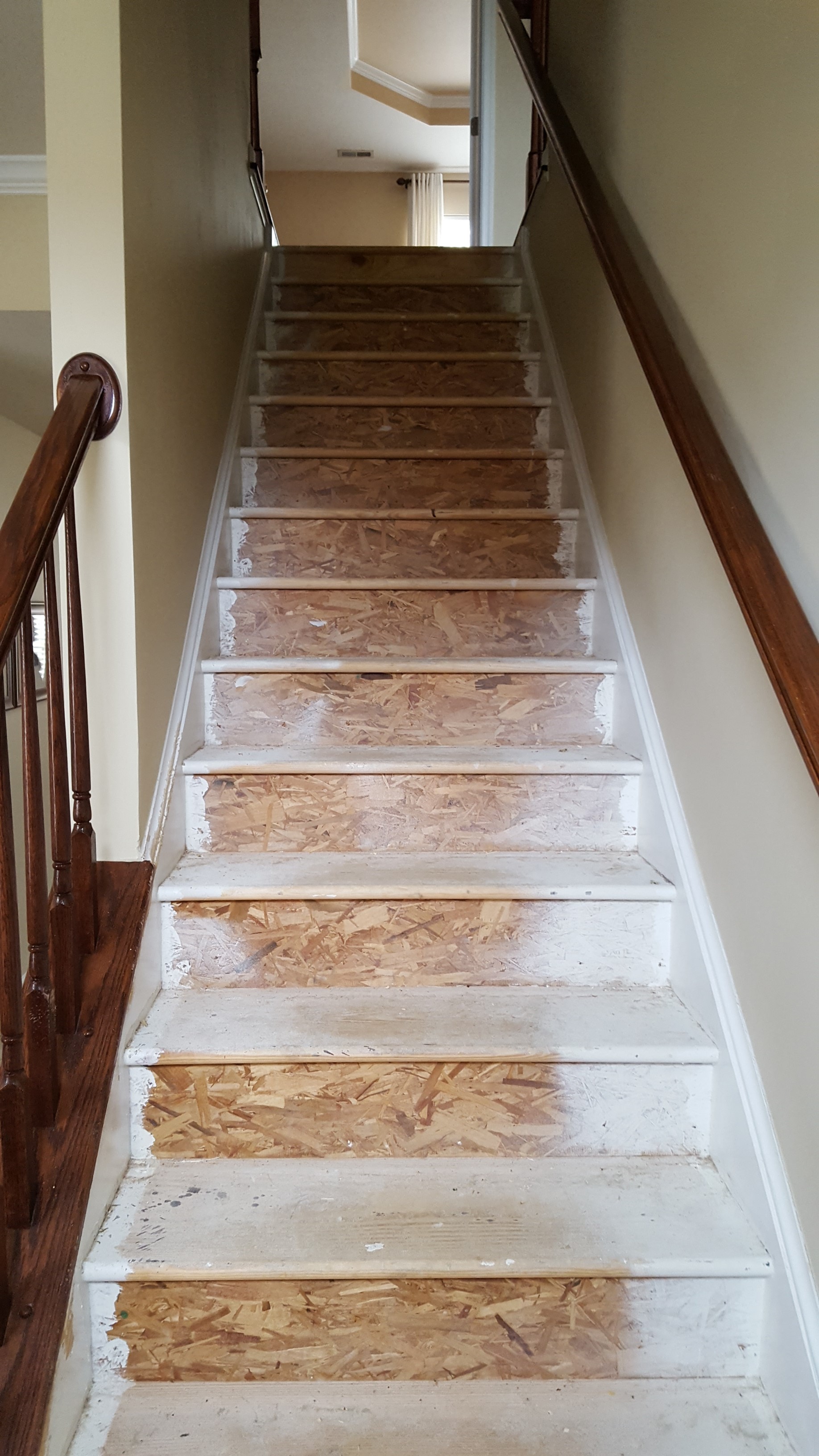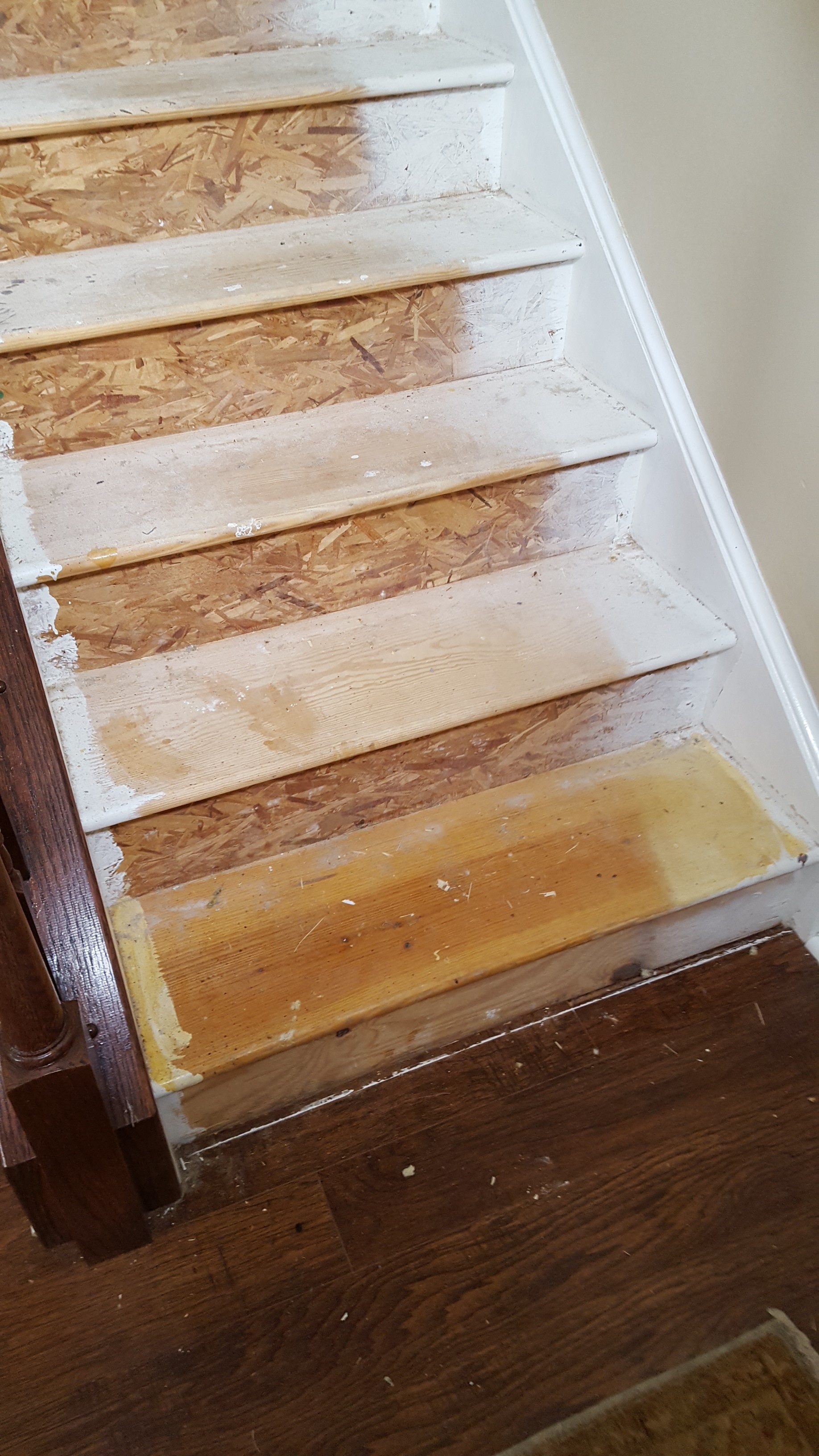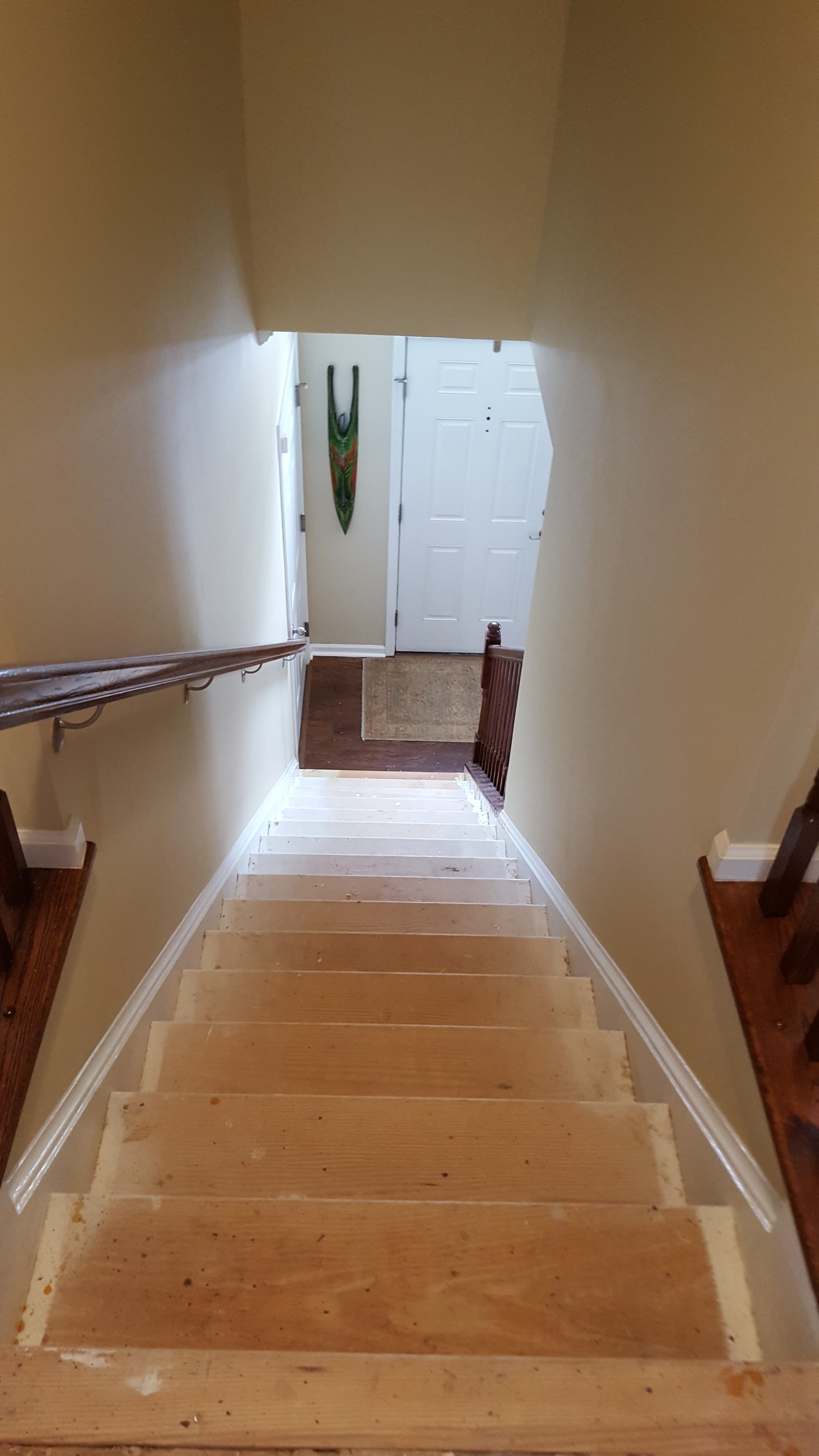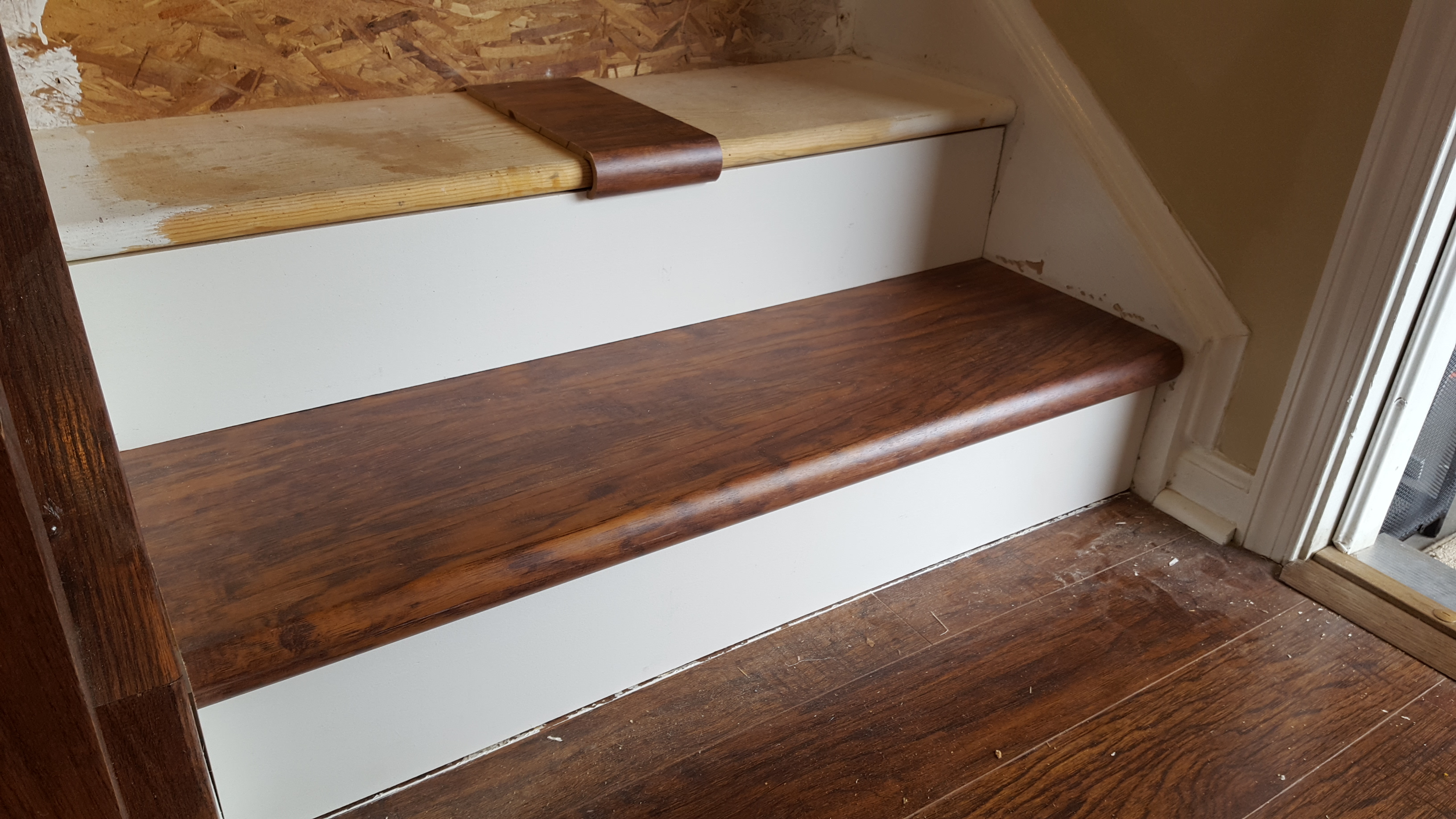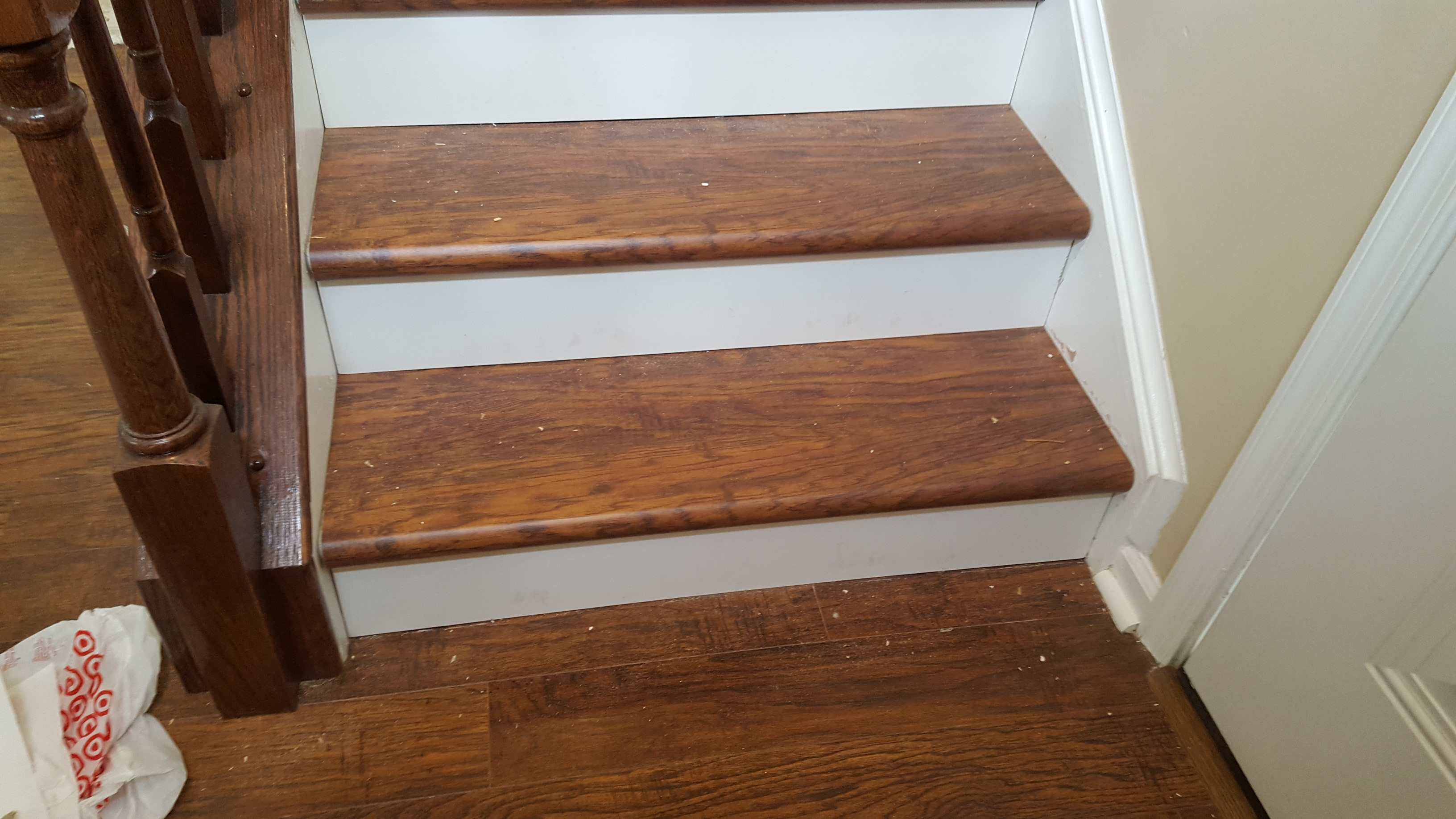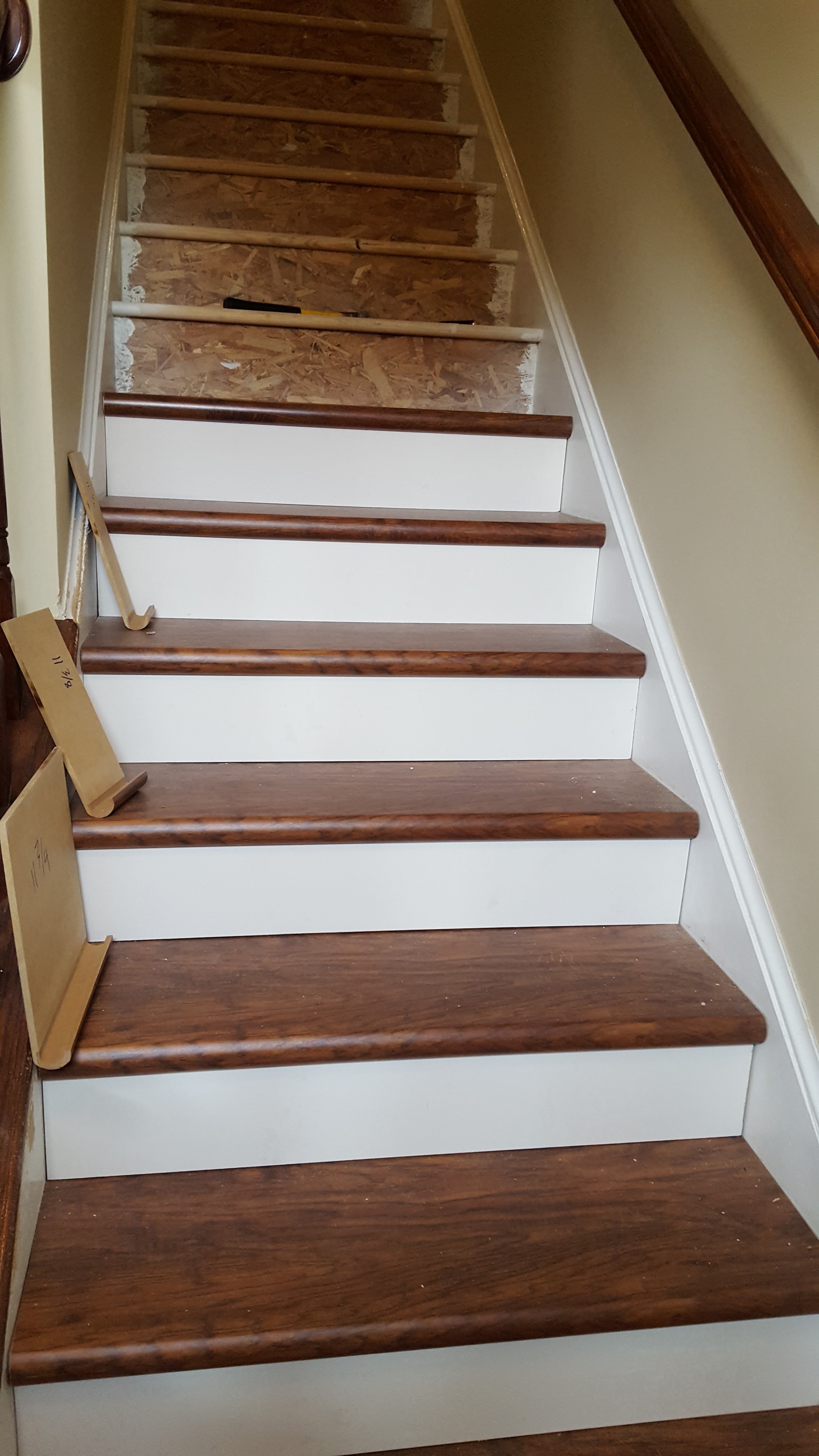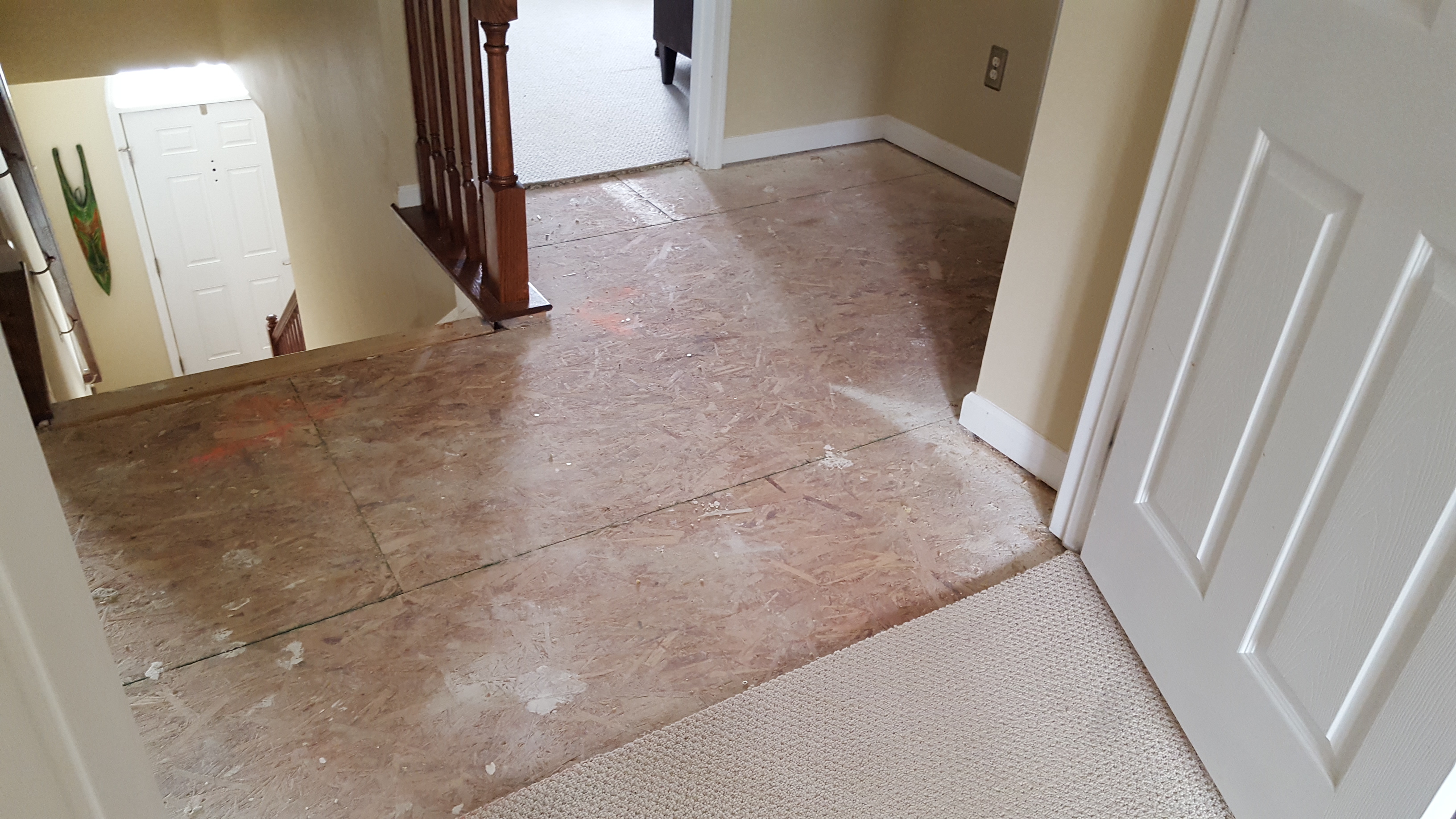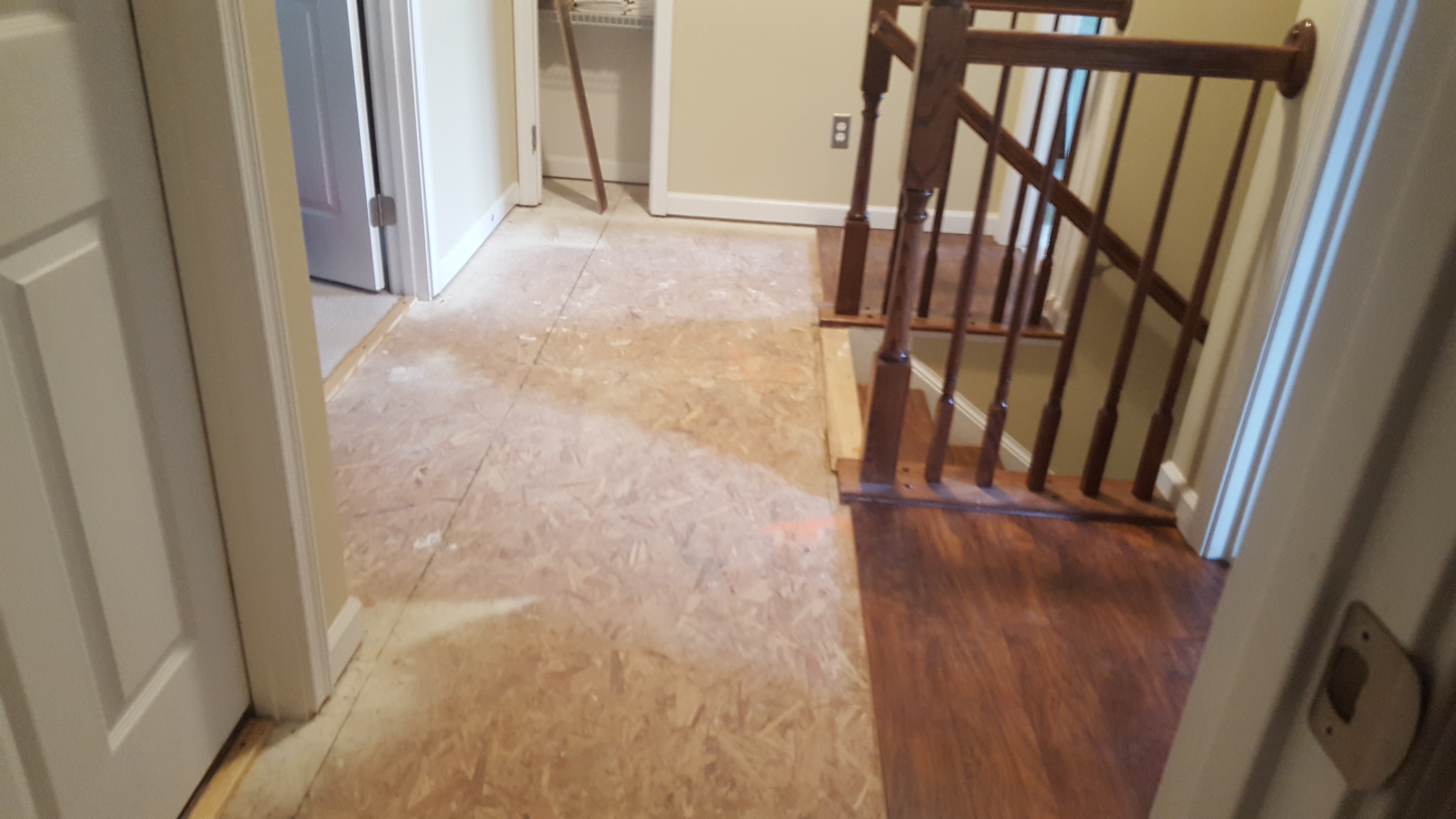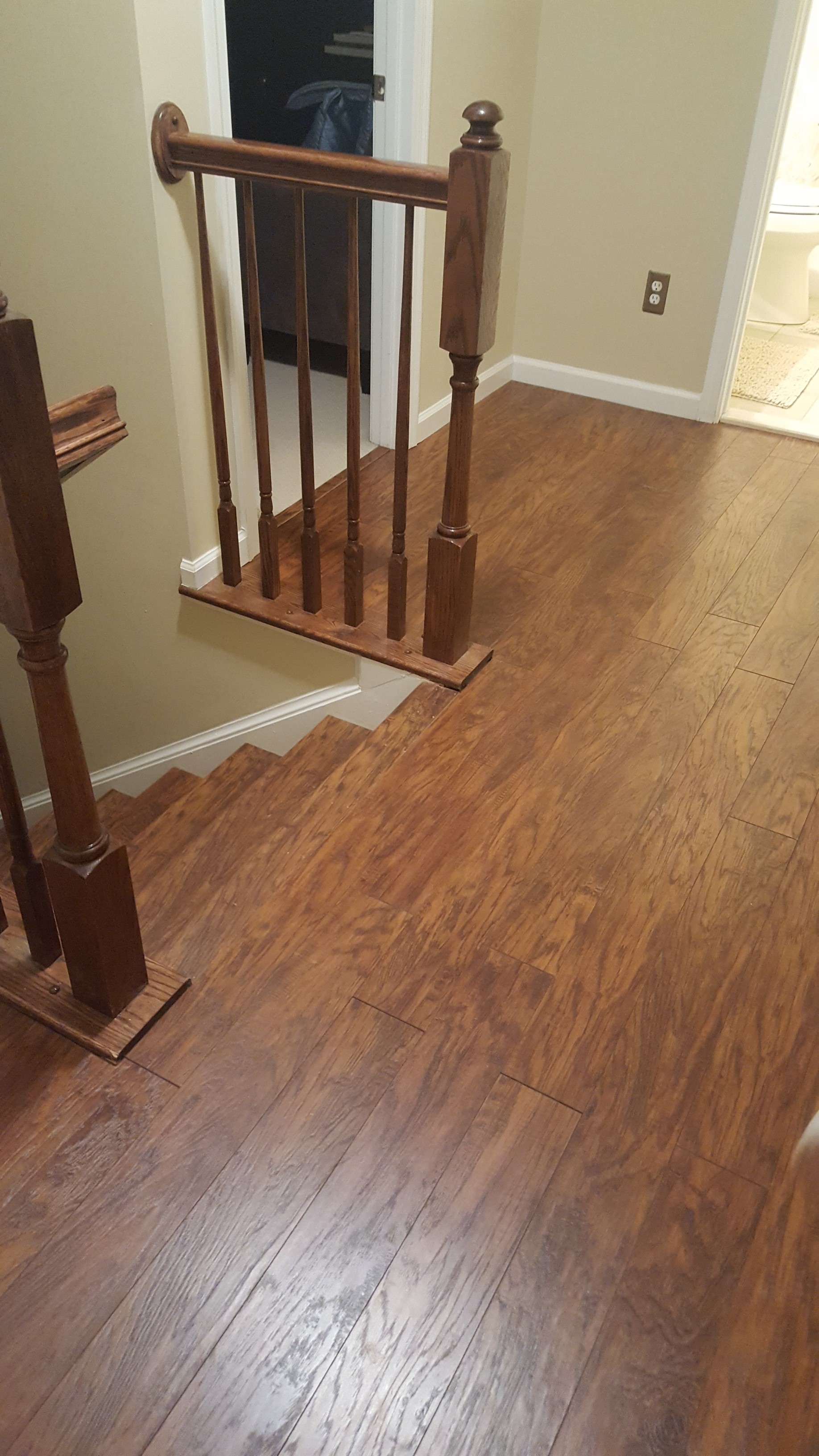 This customer wished to update her staircase and upstairs landing from carpeting to laminated flooring.
The stairs were fitted with an innovative product that covered the bullnose edge on the thread with the color and type of finish desired, and a thin filler used to face the riser. Pretty straightforward installation that took less than one day for 16 stairs.
The upstair's landing was a very different matter. This small area had 6 (SIX!) doorways, a closet, and a set of stairs. Almost half of the new flooring had to be assembled in the middle of the landing and then slid into place.
After all was said and done, the customer was very happy with the seamless insulation.