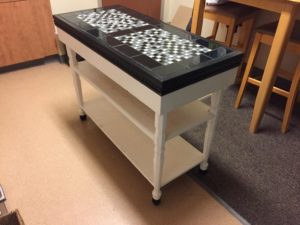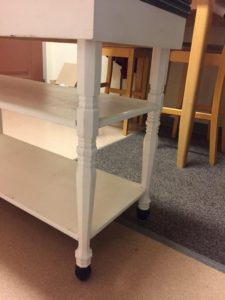 Tile Topped Table
I made this table for my niece who was soon to graduate college. She asked for a piece that would give her additional counter space AND storage in her small kitchen. I liked it so much that I made her promise that when she was tired of it, that it would revert back to me. This piece has since moved with her 4 times and has been used in kitchens, bedrooms, and as a TV stand. I think the classic shape and colors are timeless - and I don't think I will ever get it back.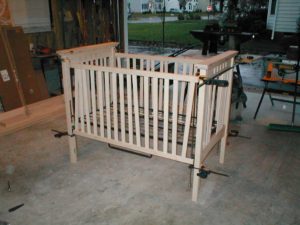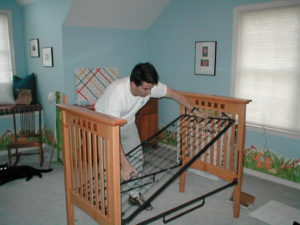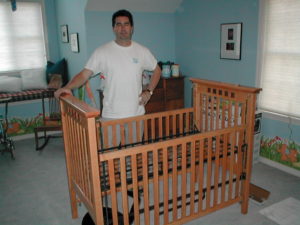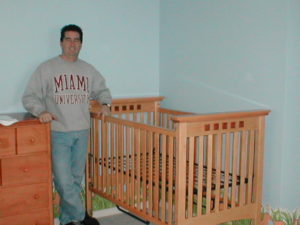 Maple Cribs
The title is NOT a typo, I made two cribs out of rock Maple - because we had twins!
These cribs were made a long time ago as evidenced by the sweat pants, and the lack of grey in my hair and (lack of) beard. The grey I blame on the twins!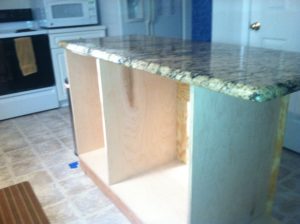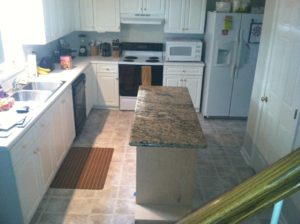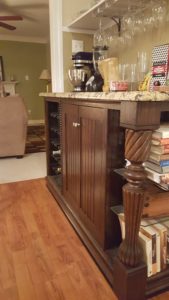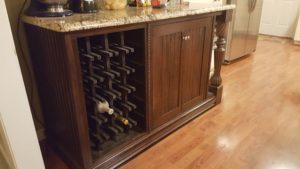 Kitchen Island
Client had a square kitchen with a need for additional counter space and storage. As the client was renting the house, he wished that my solution be able to travel with him. I designed and crafted this 2 foot by 5 foot kitchen island that has room for 48 bottles of wine, a generous cabinet for oversized appliances, and a granite countertop. The turned "legs" were found at an architectural salvage yard.
Bonus - the stain is actually a dark red the color of Guinness Stout - the client's favorite beer.