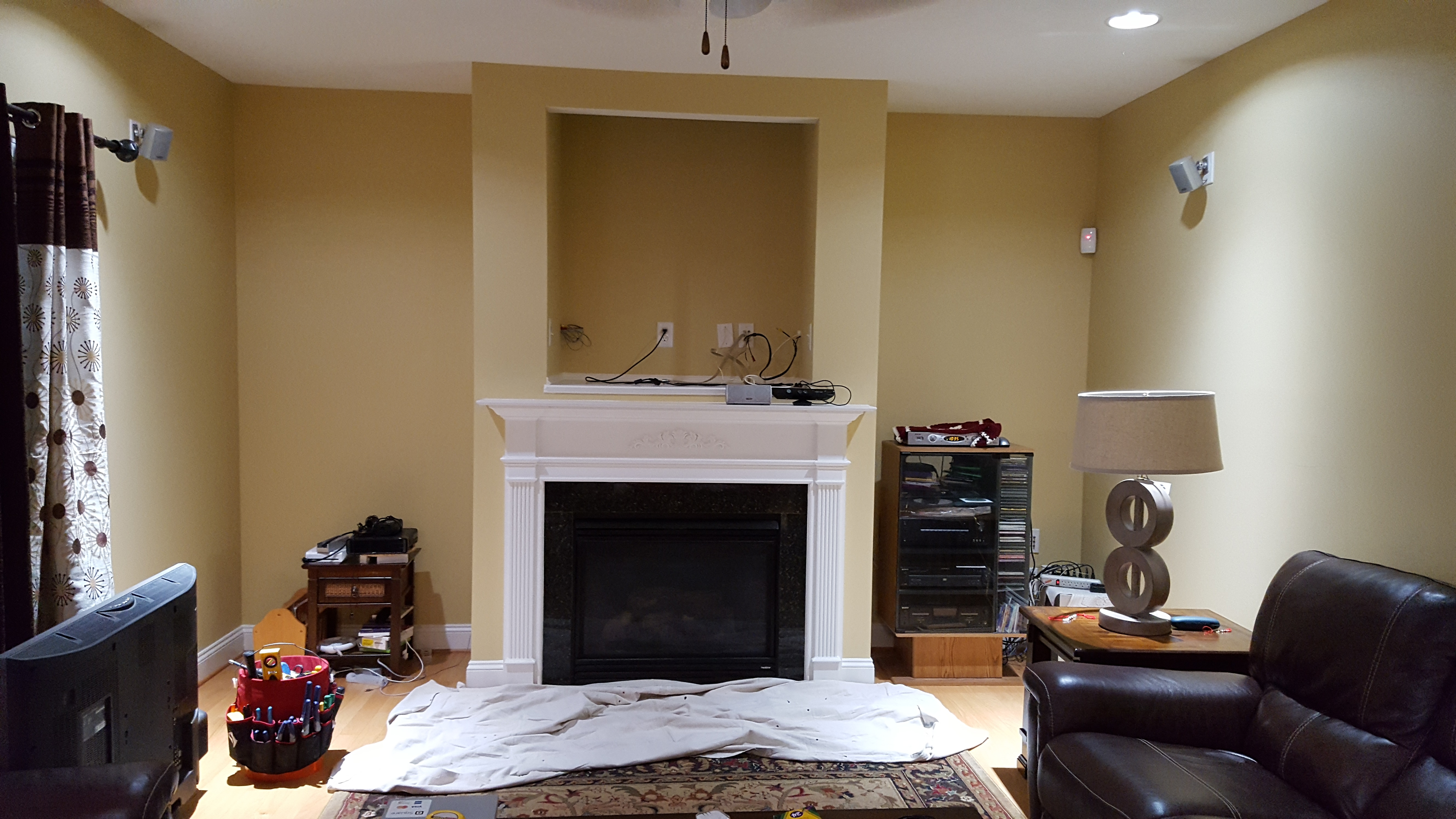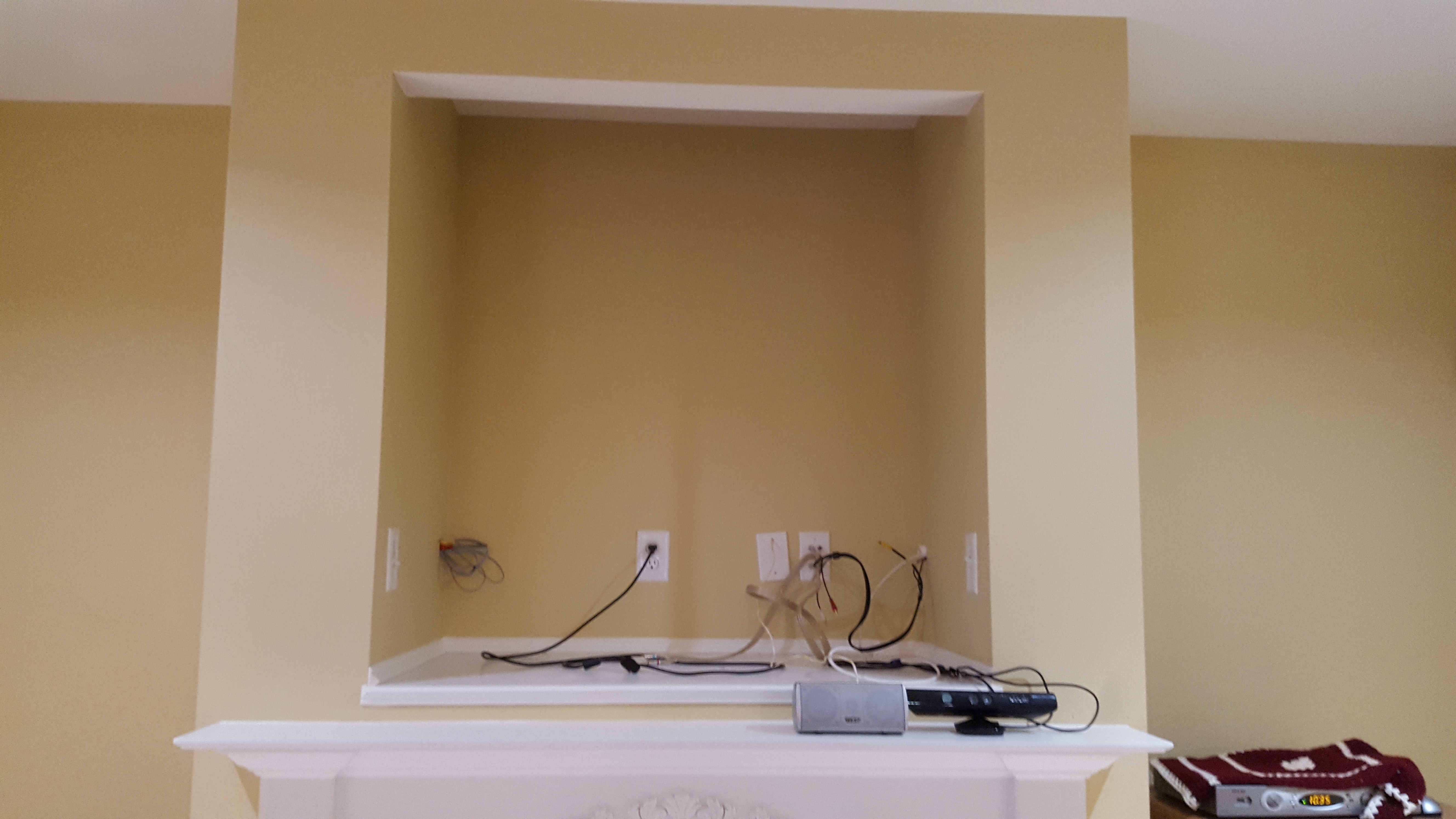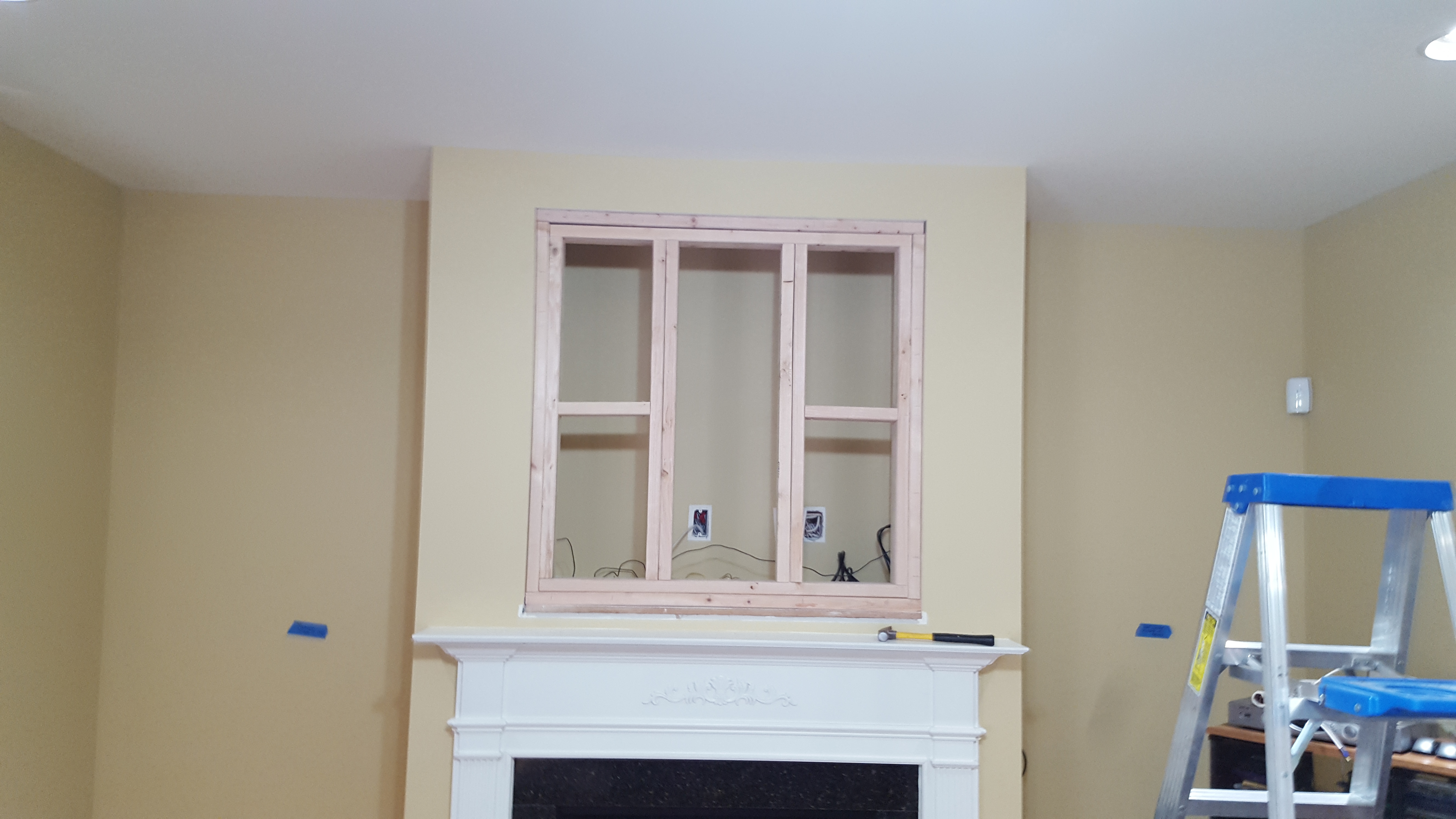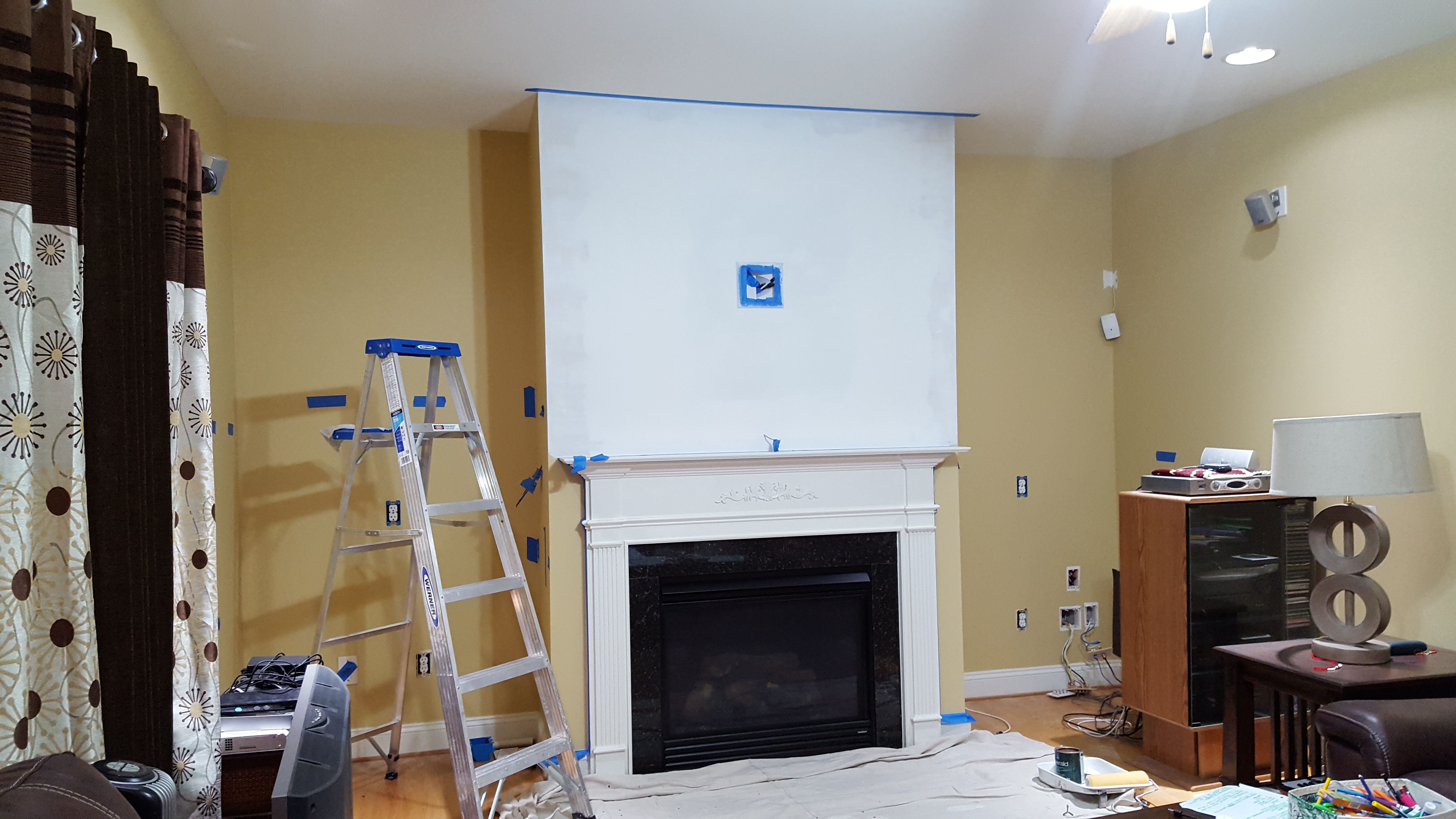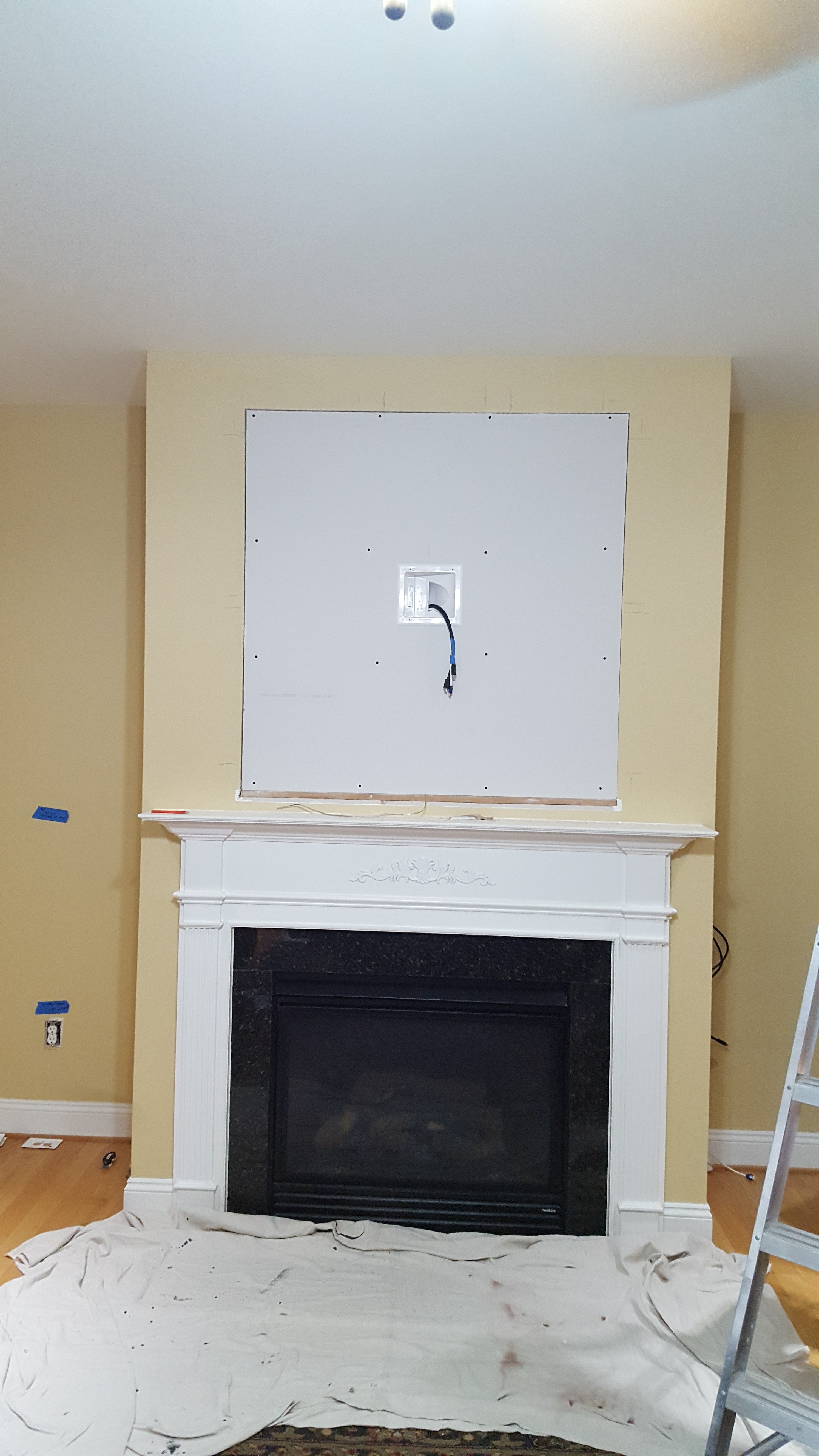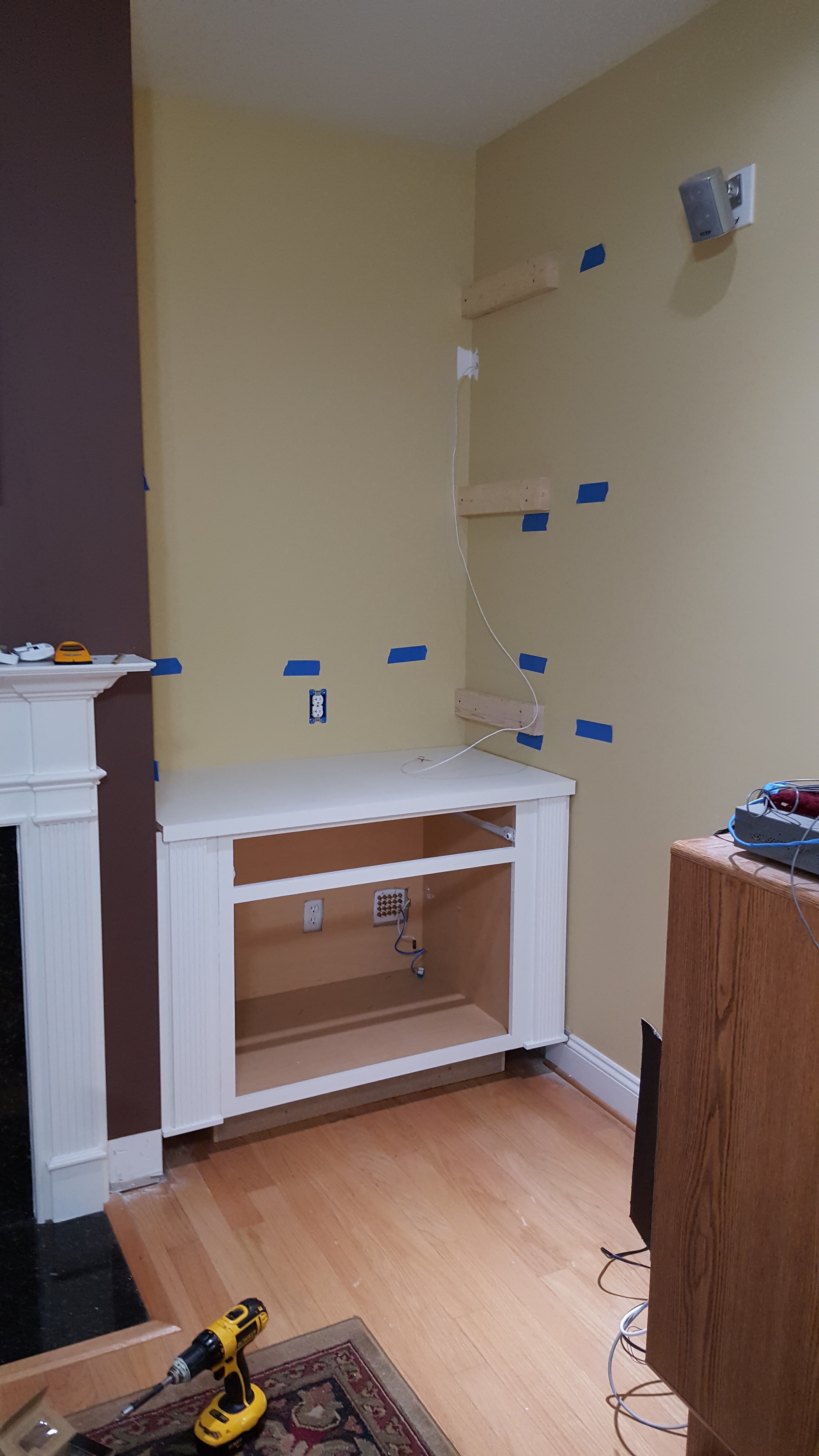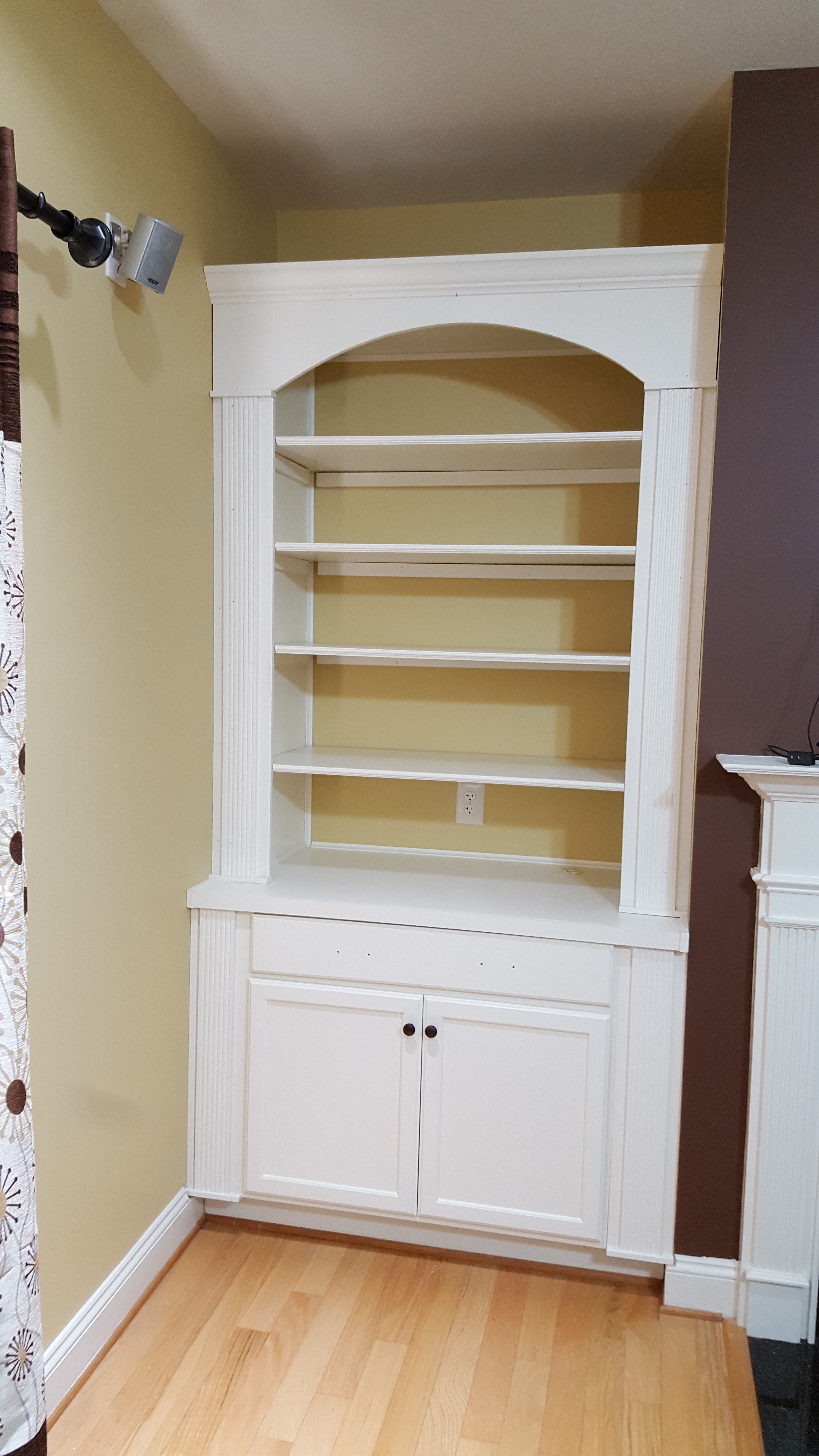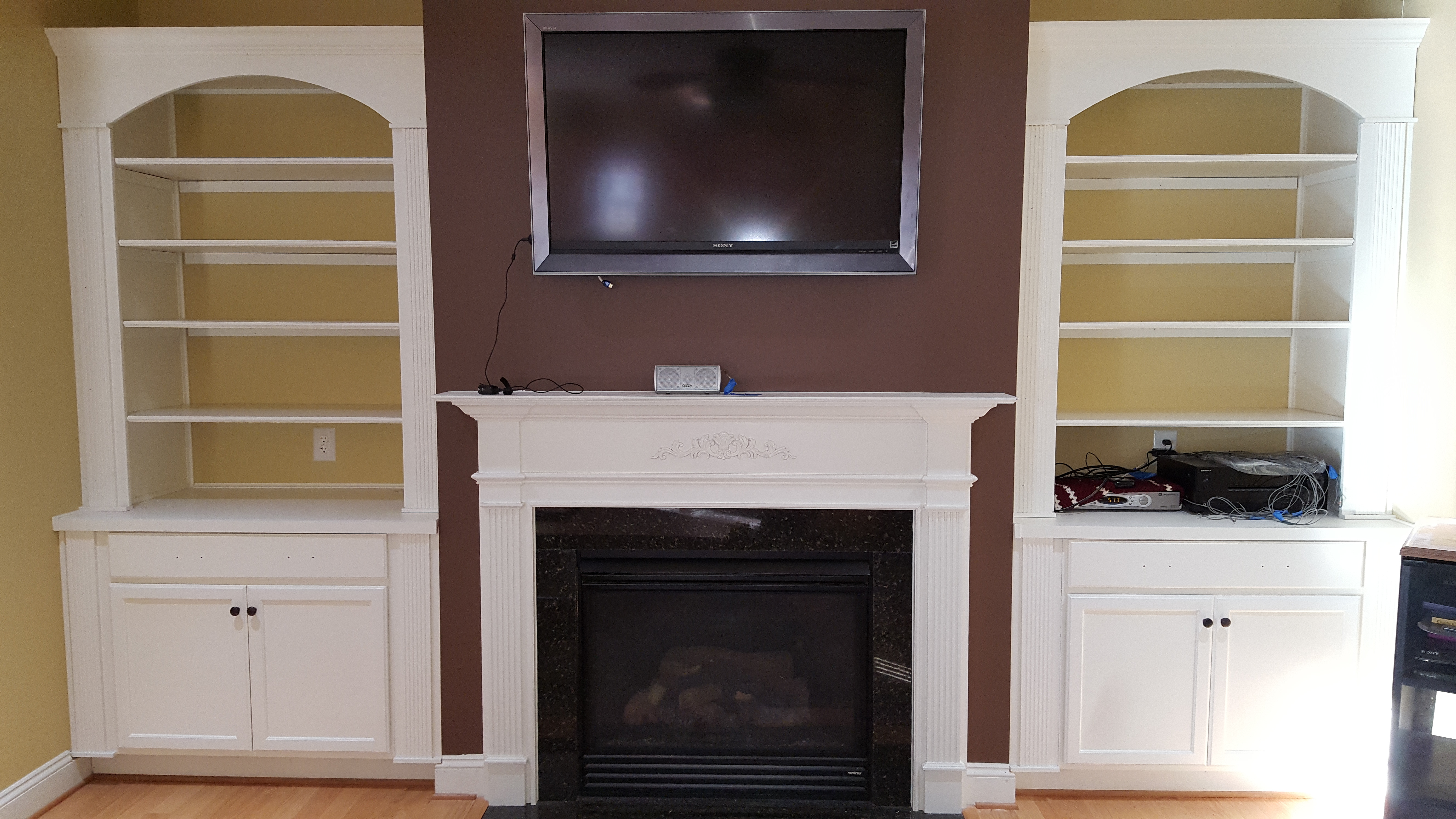 Early 1990's West End home with the typical large cavity above the fireplace that formally housed the large tube TV's of the era. Today's flat screens don't work well with this structure so I am often called on to fill in this space and rearrange the necessary electrical and AV feeds.
To save time and money, I like to work with pre-fab cabinets from IKEA, Lowes, or Home Depot. There is a lot we can do to these stock cabinets to customize them to your home.
Services provided: consultation, design, sourcing, fabrication, electrical, AV, painting.