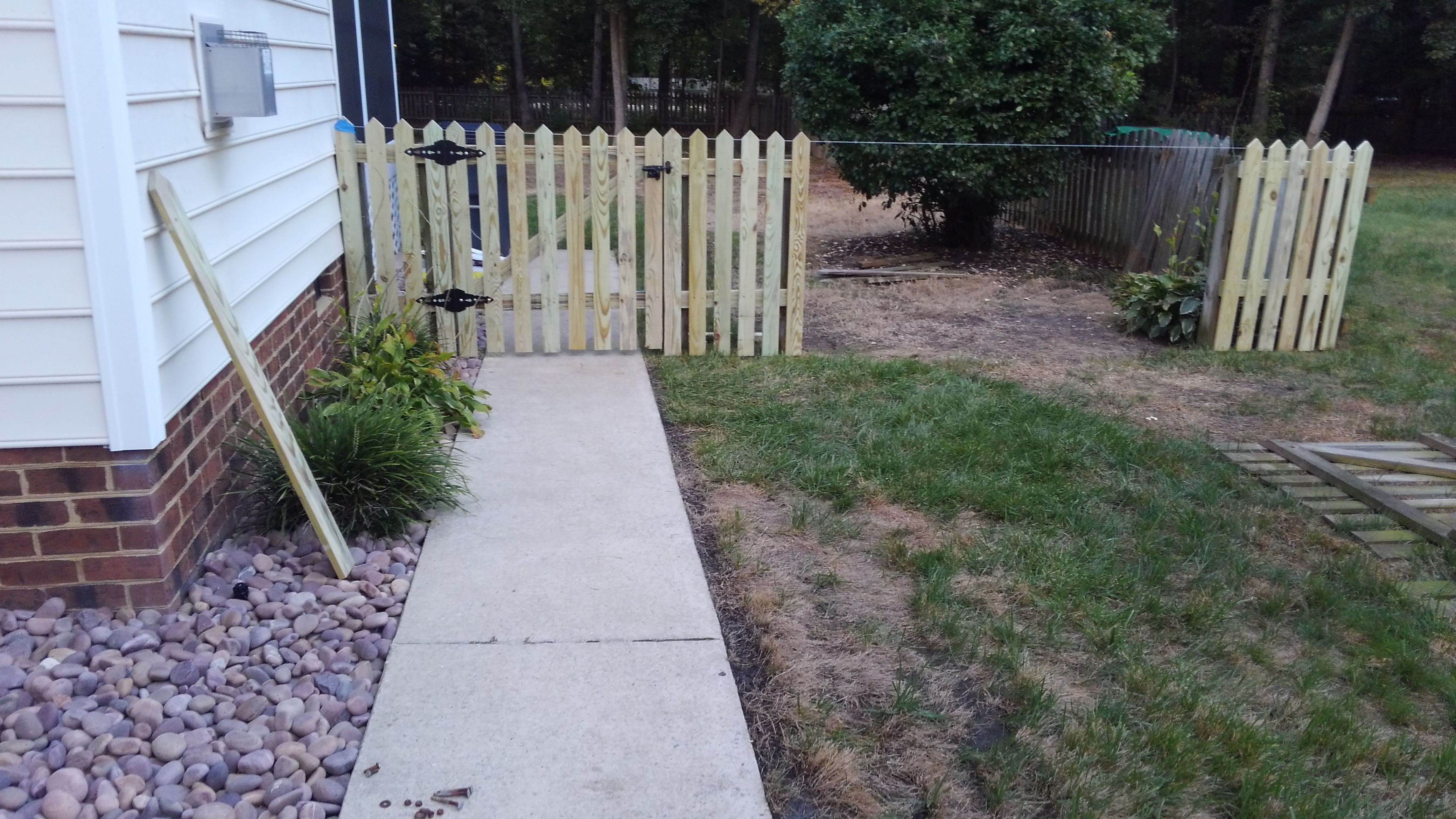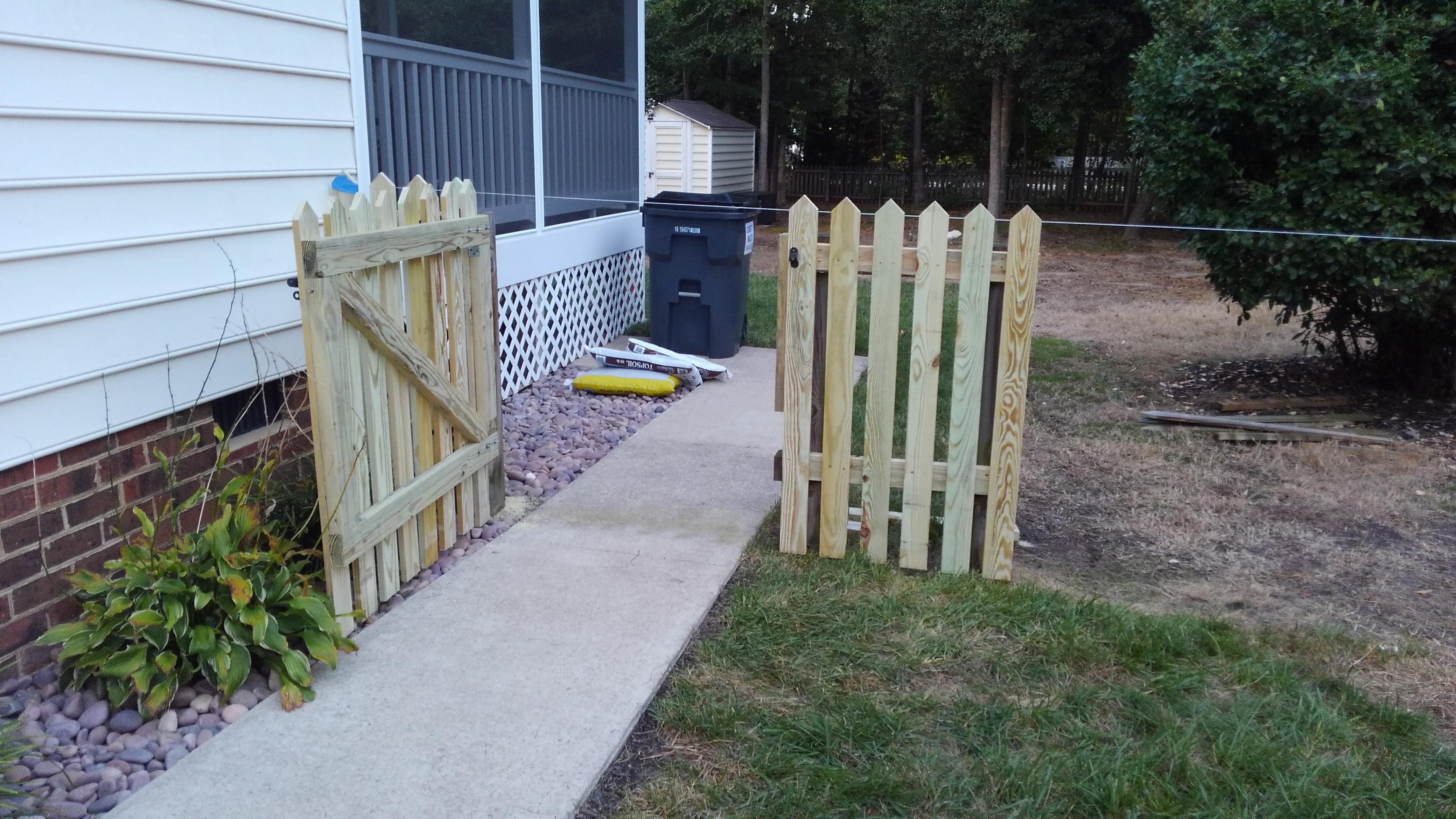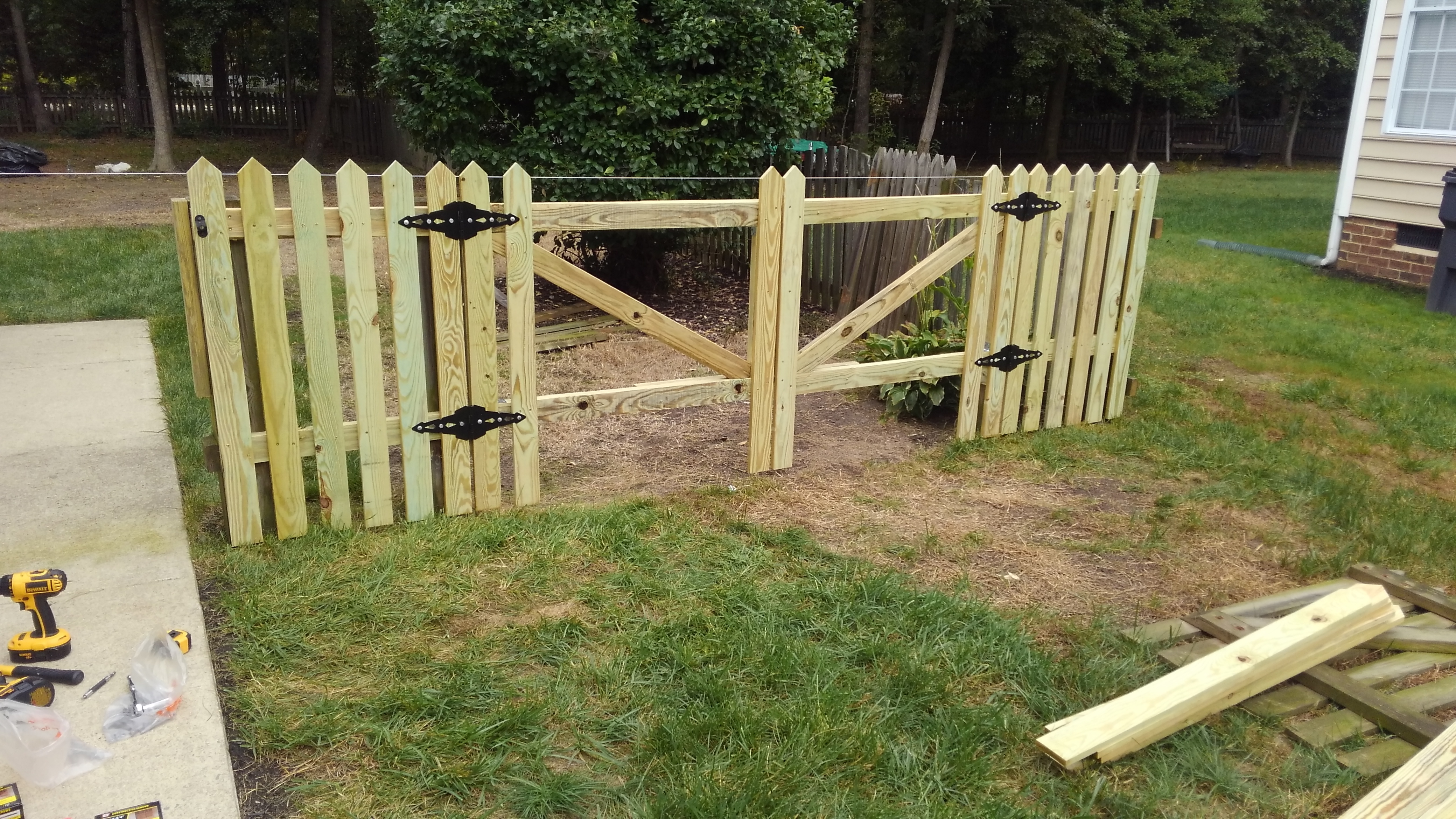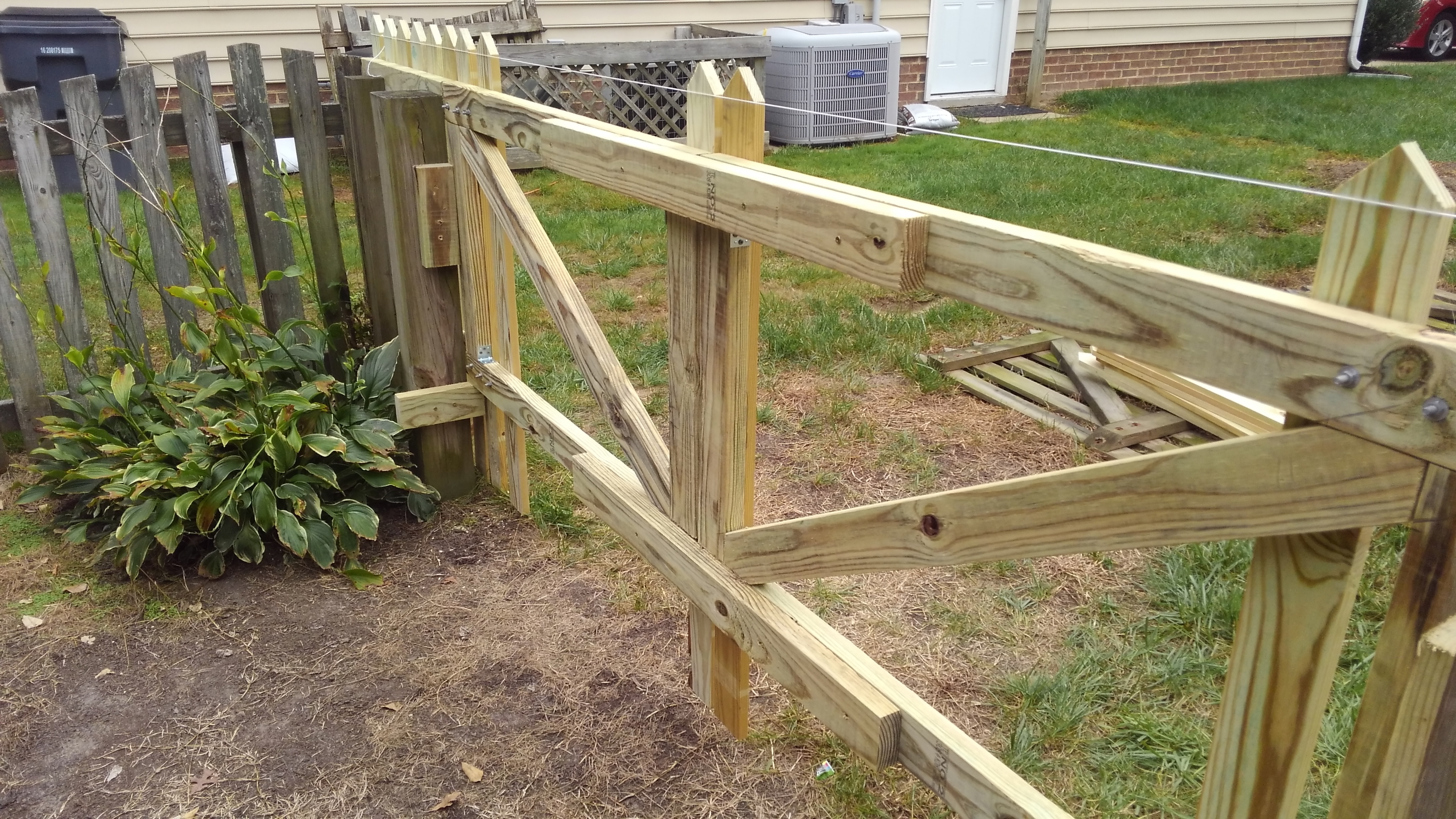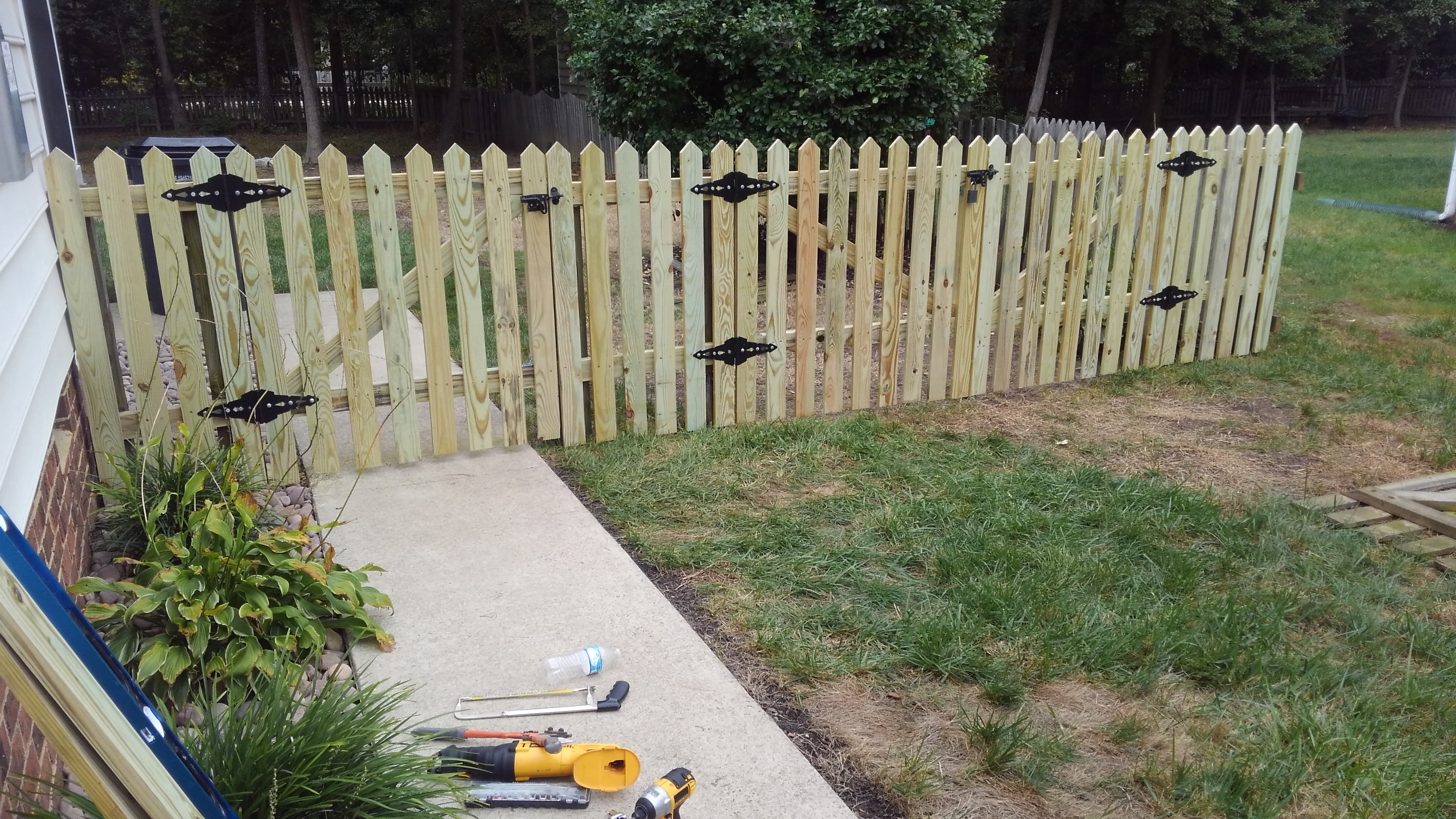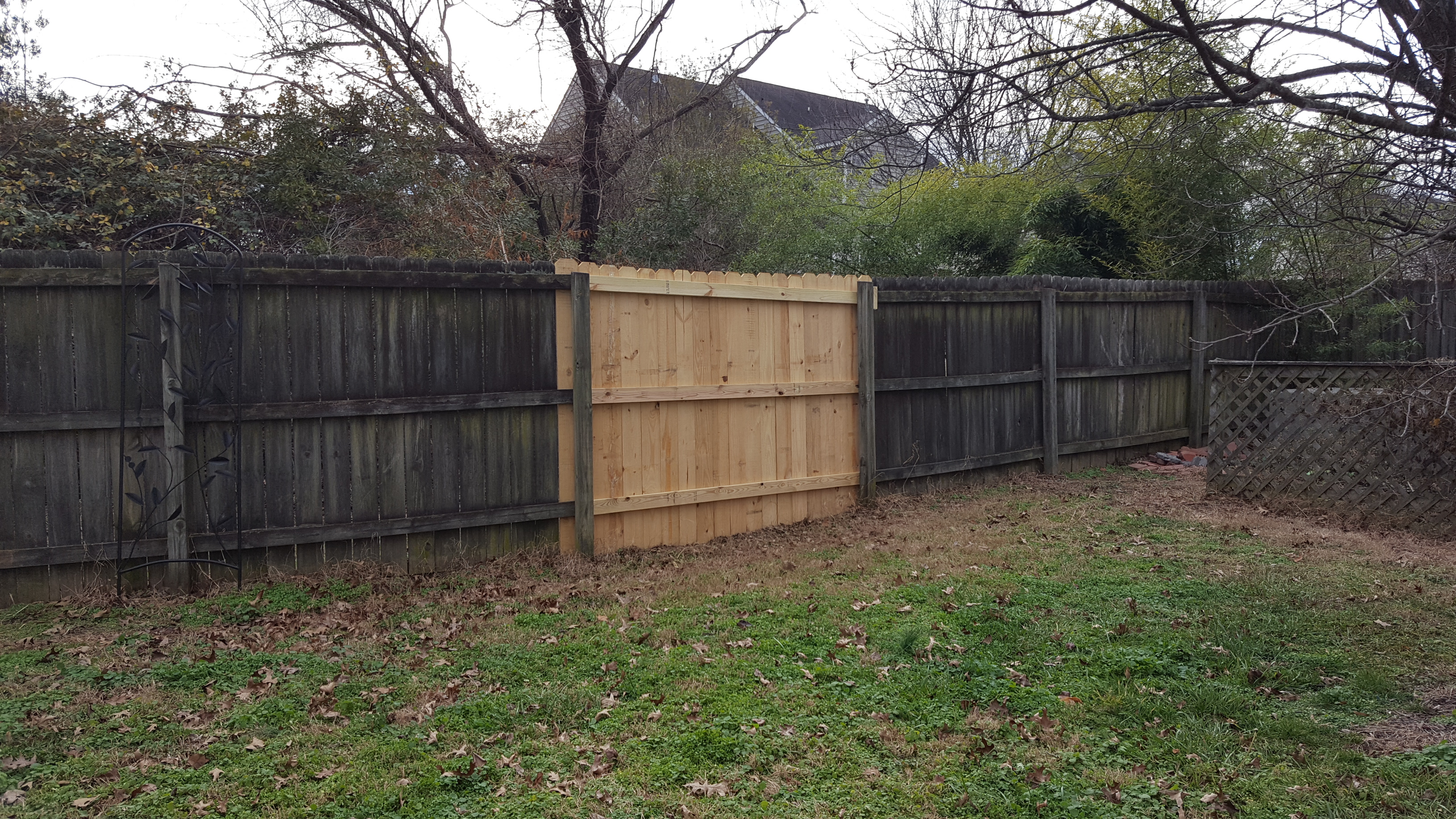 Fence and Gate Repairs
Fences in our area have an expected life span of around 20 years. Consistent care and maintenance with applications of sealant every 5 years may extend that life, however weather, ground water, use, and gravity (for gates) will eventually take their toll.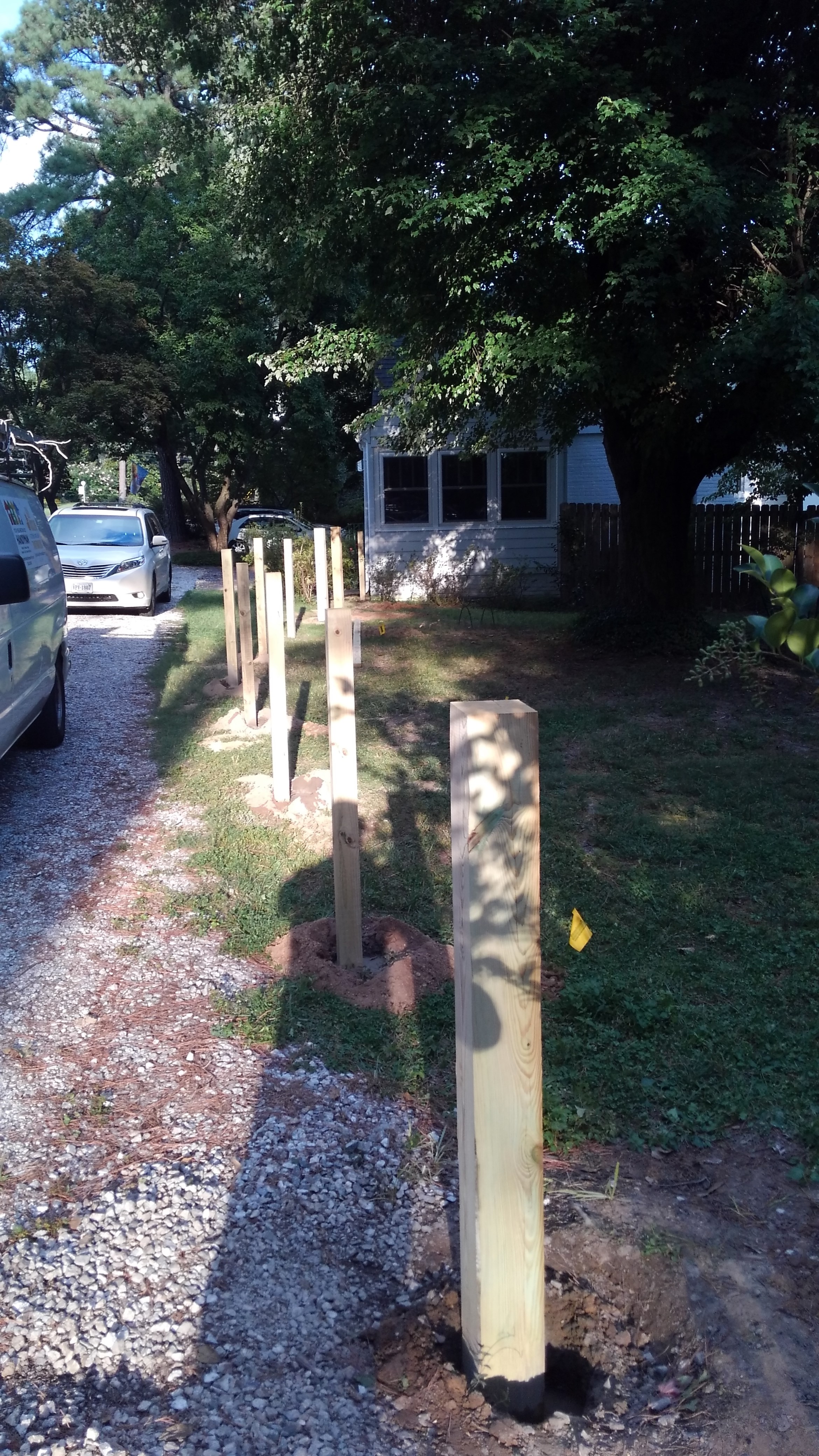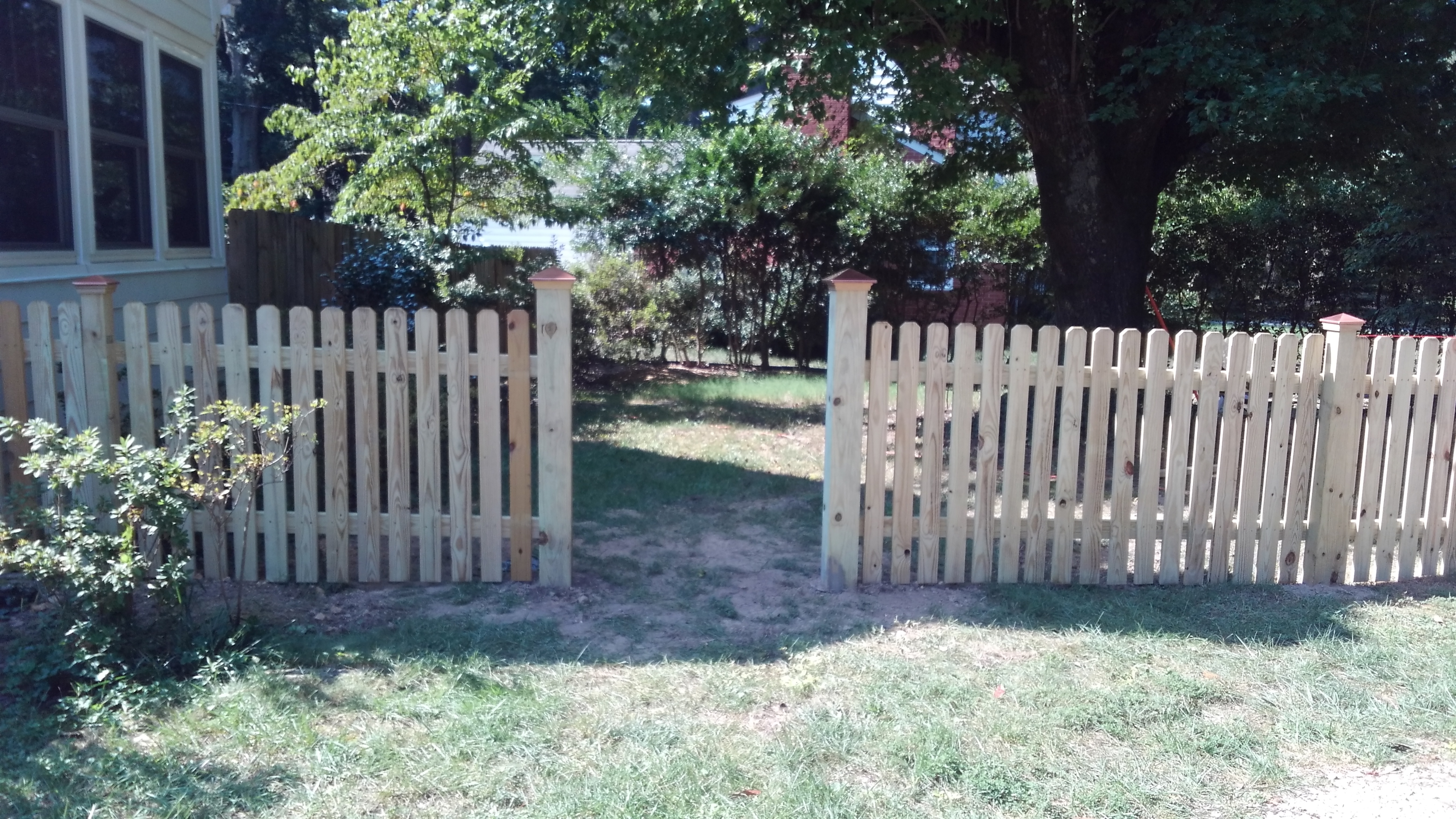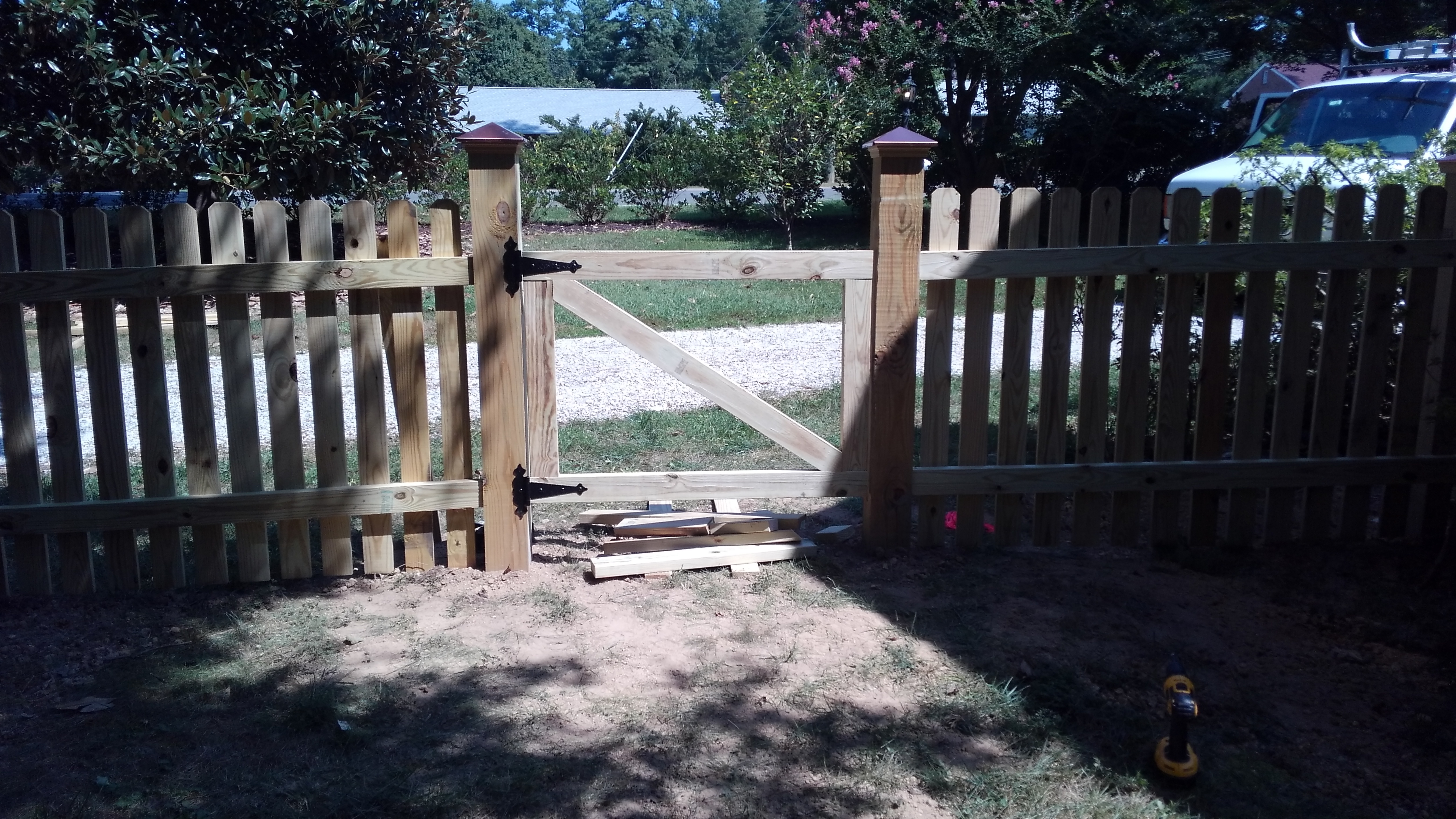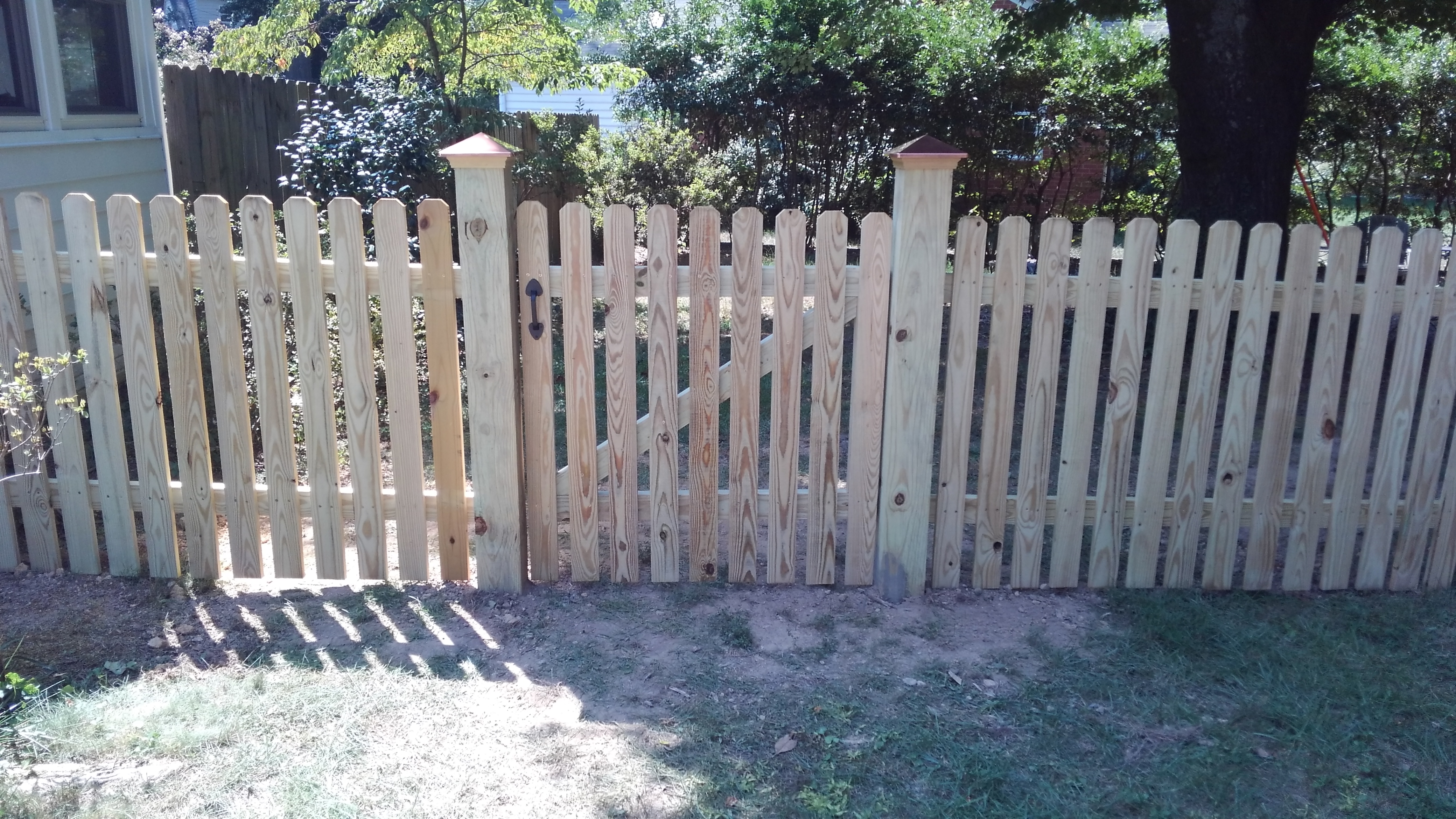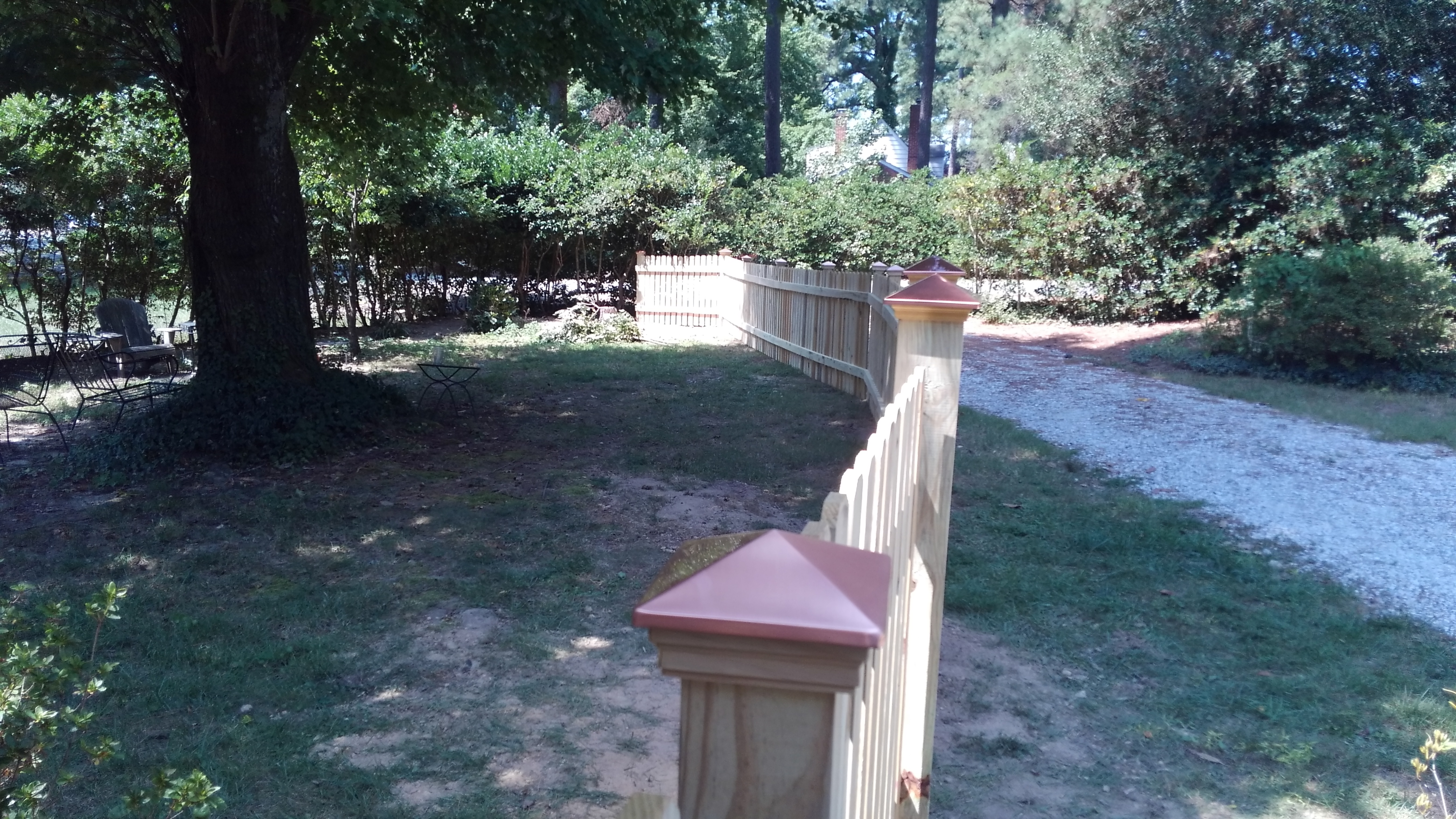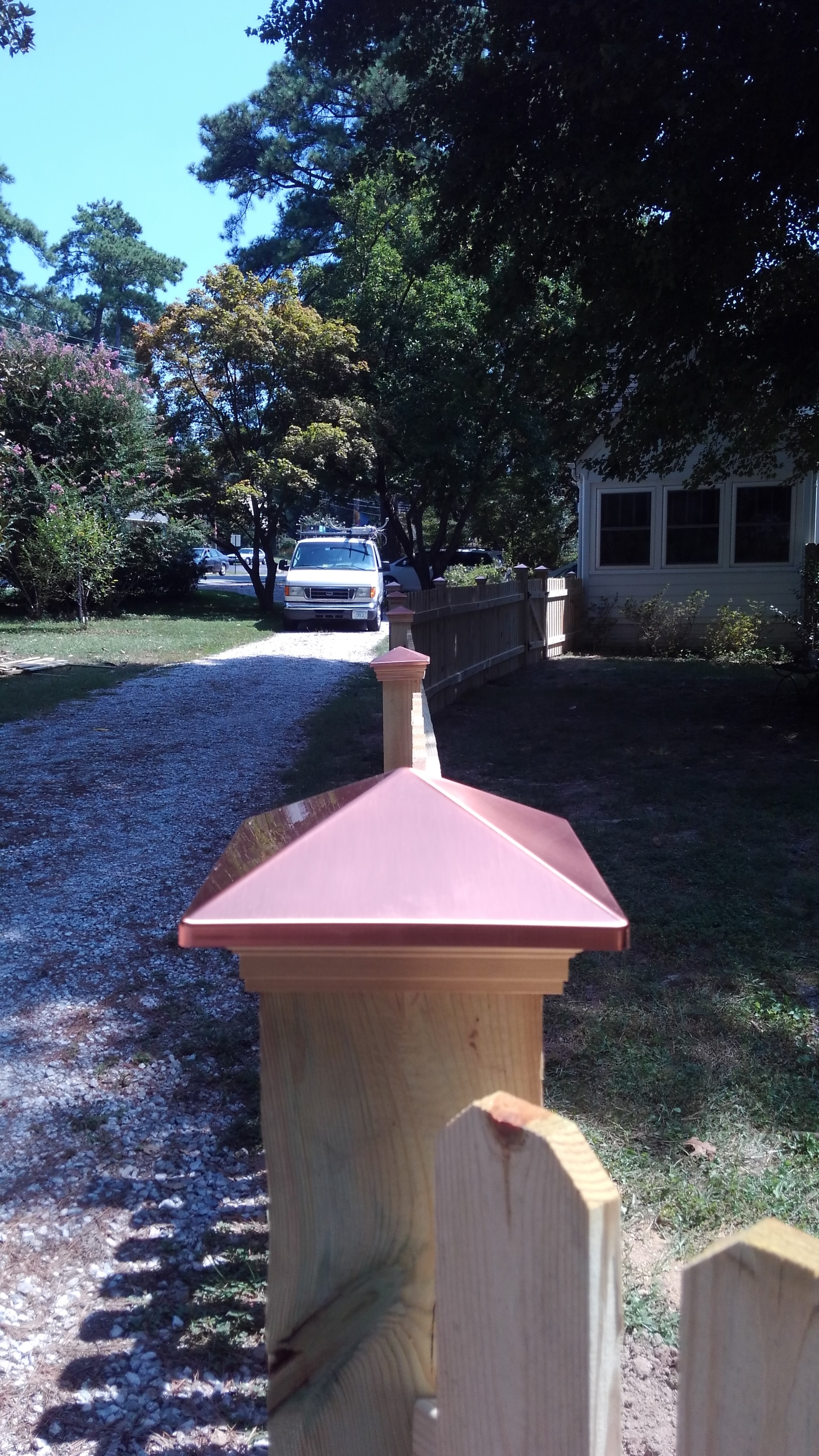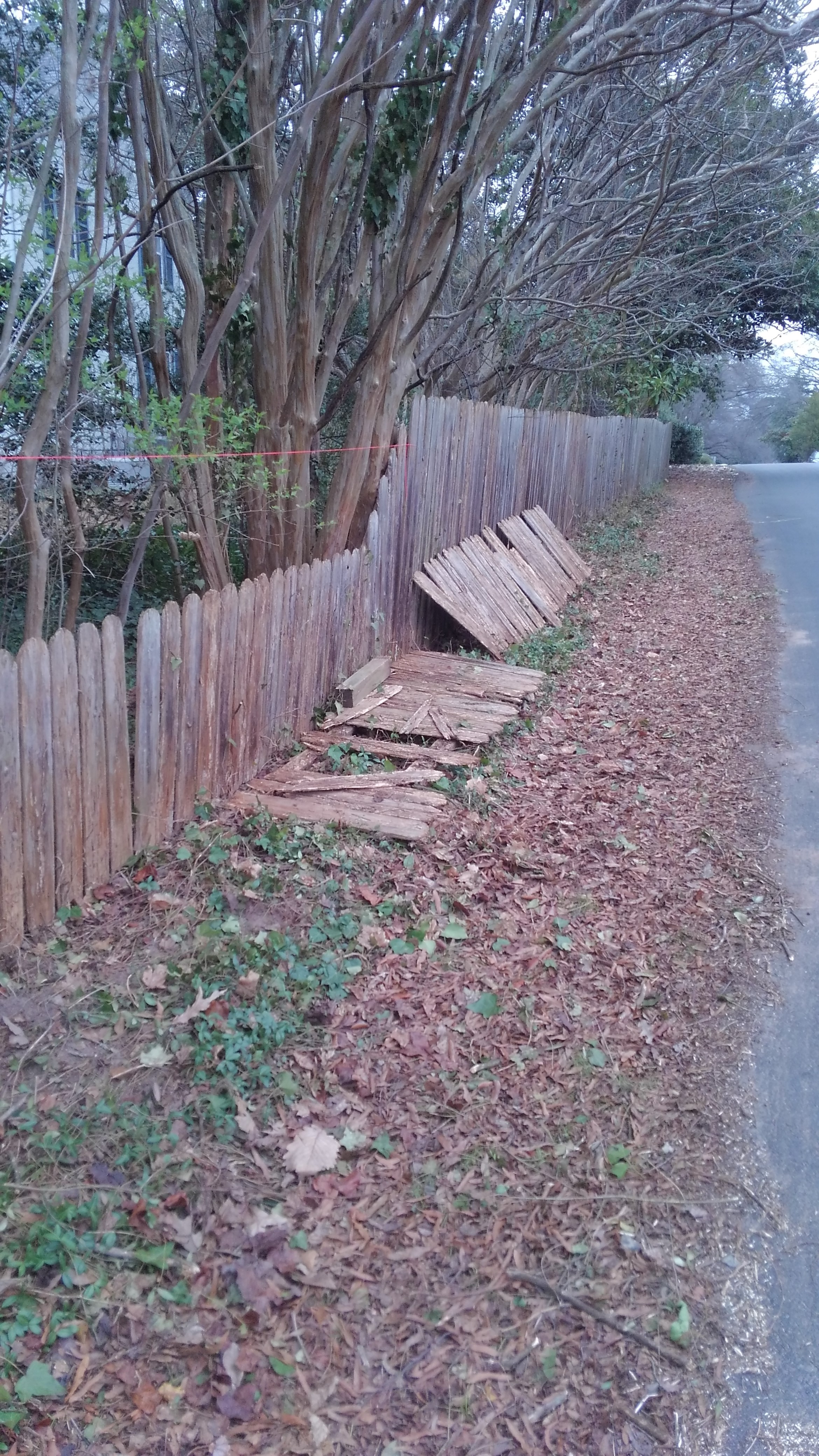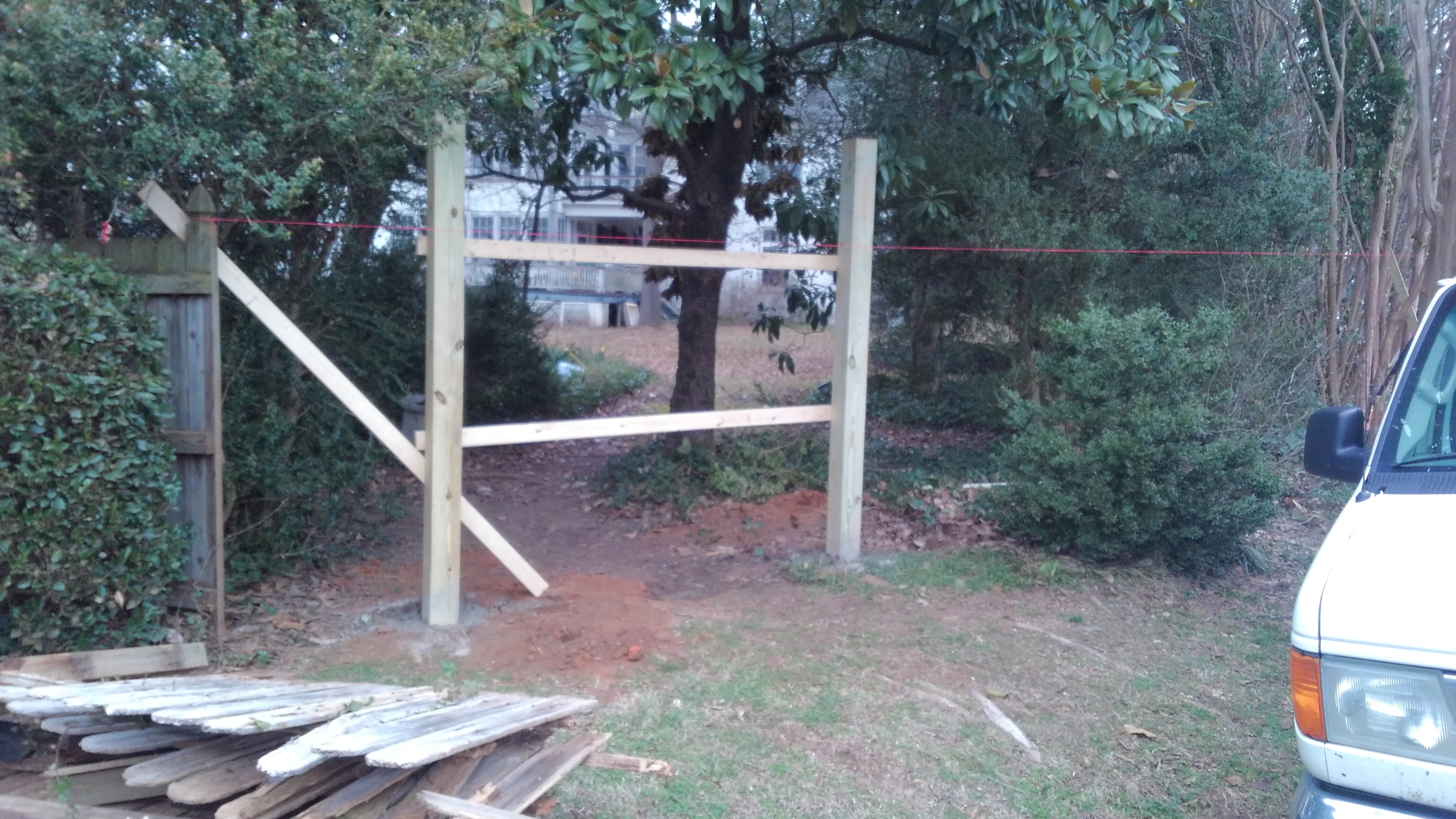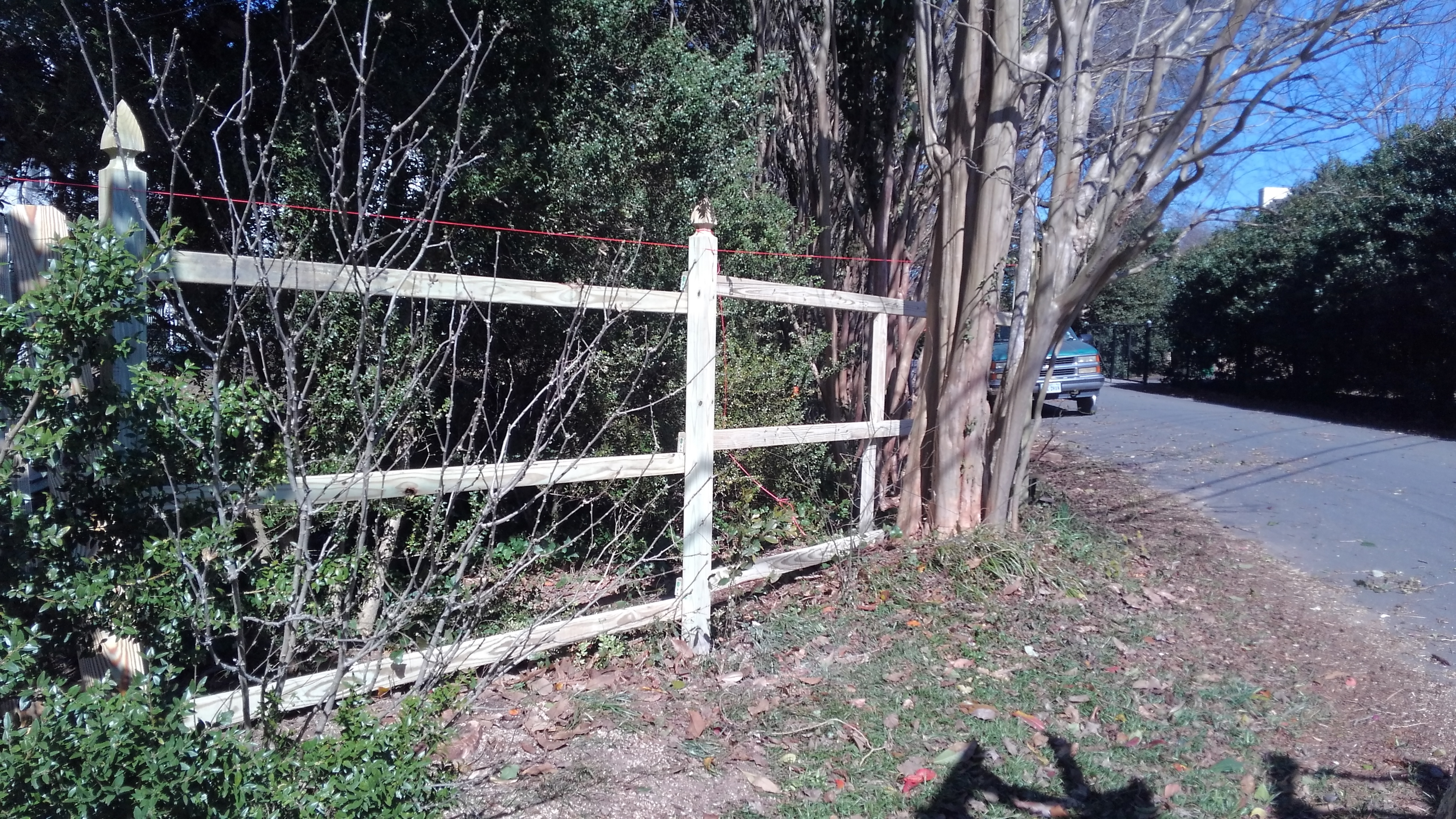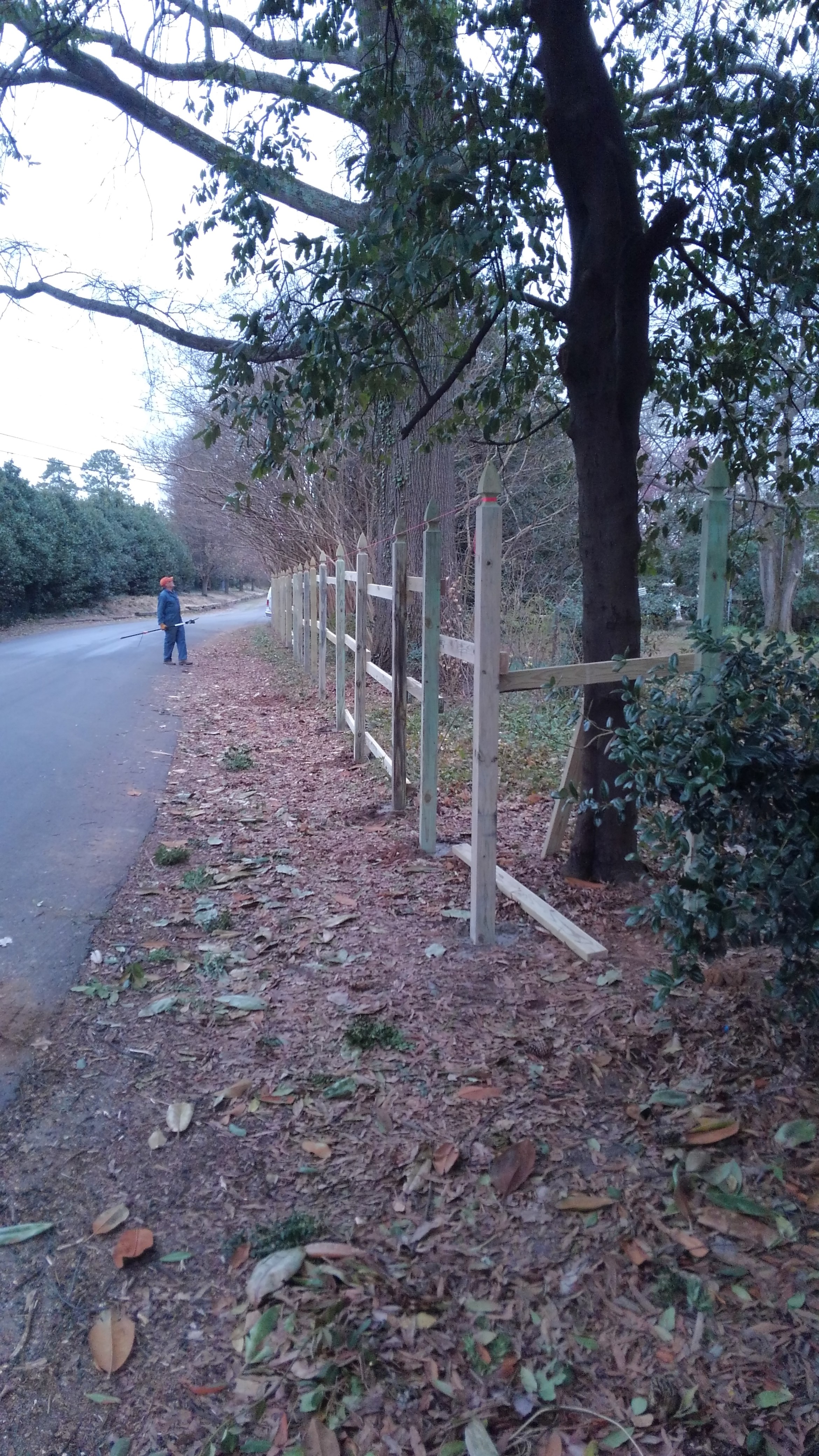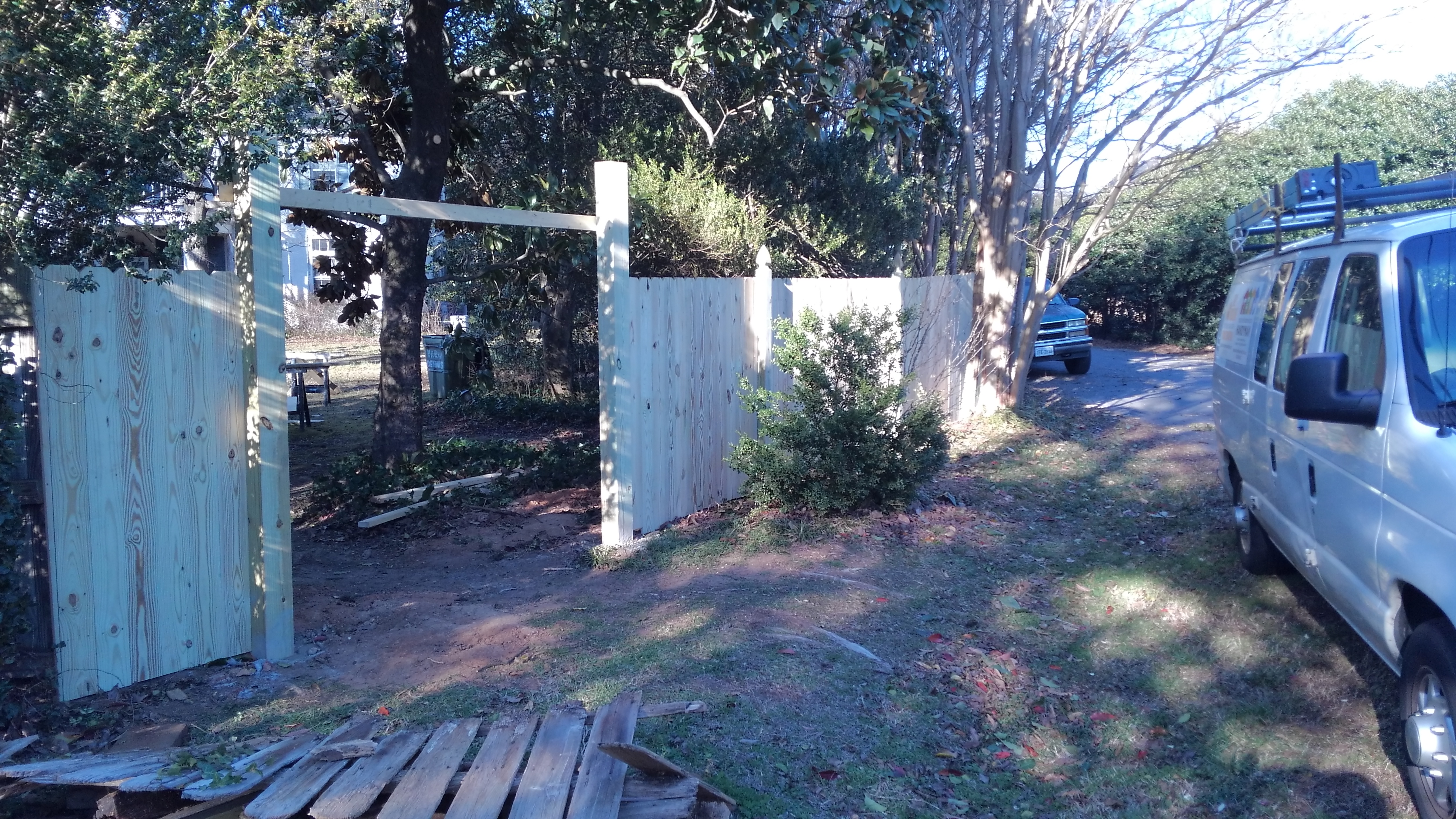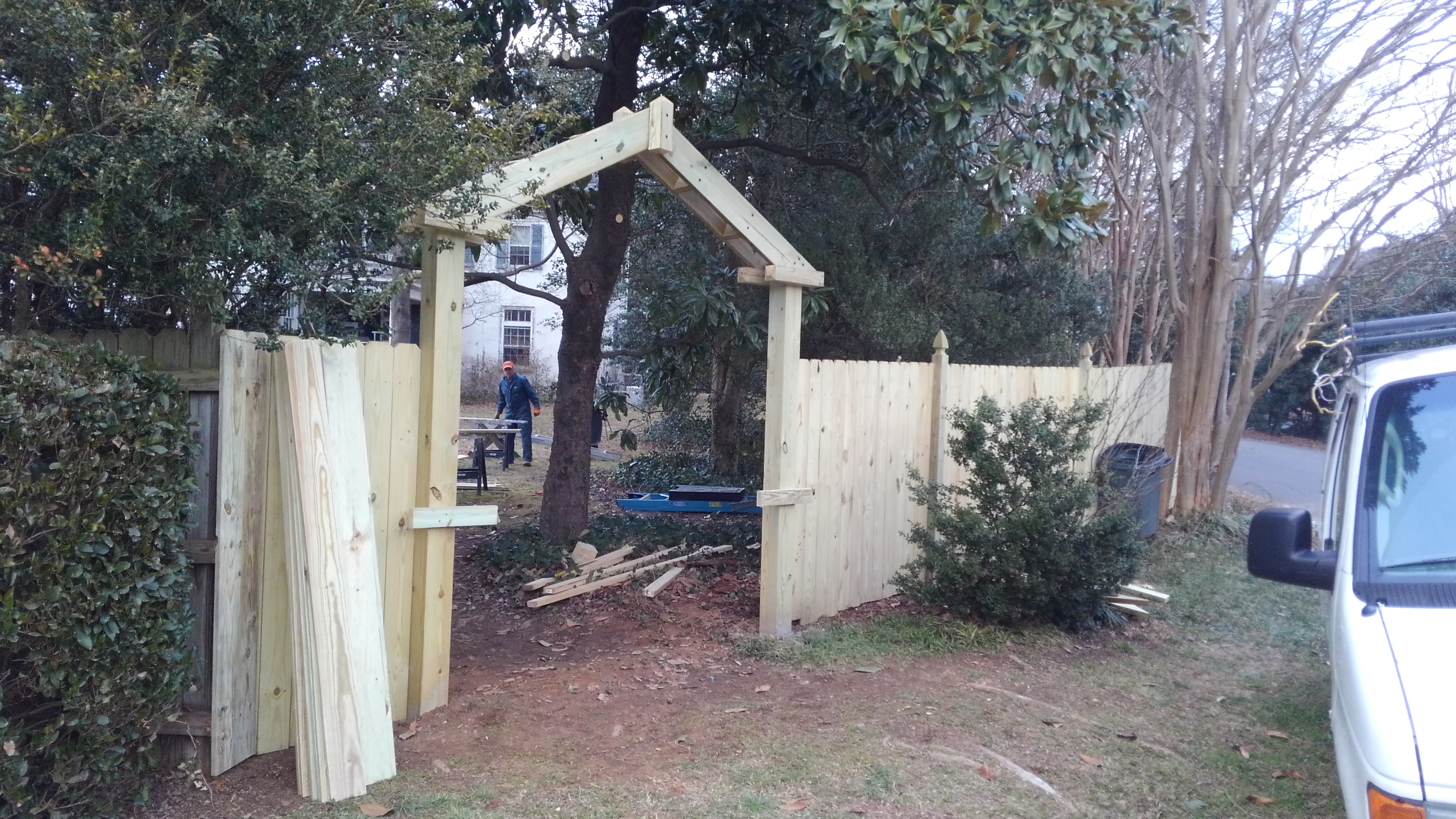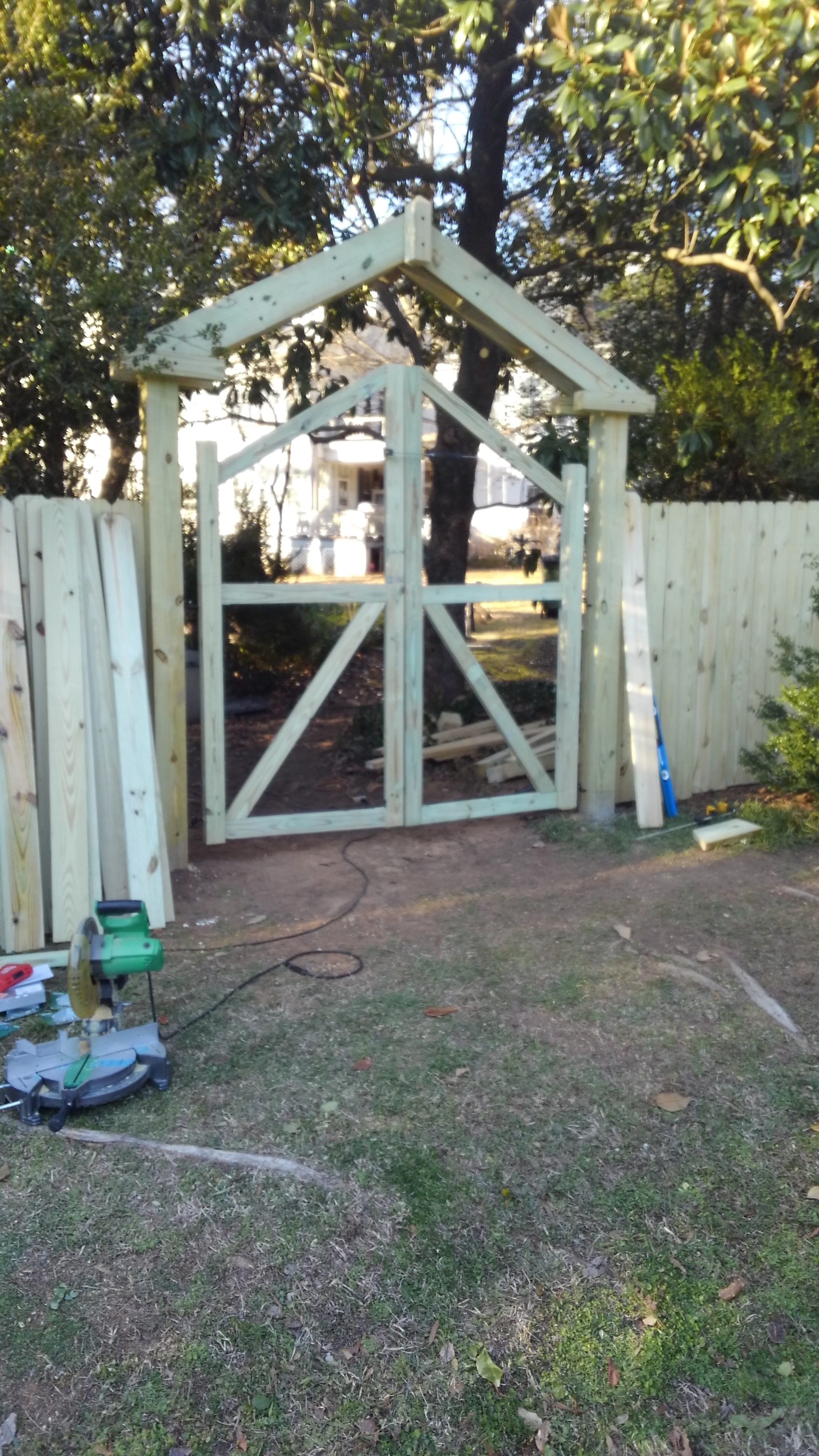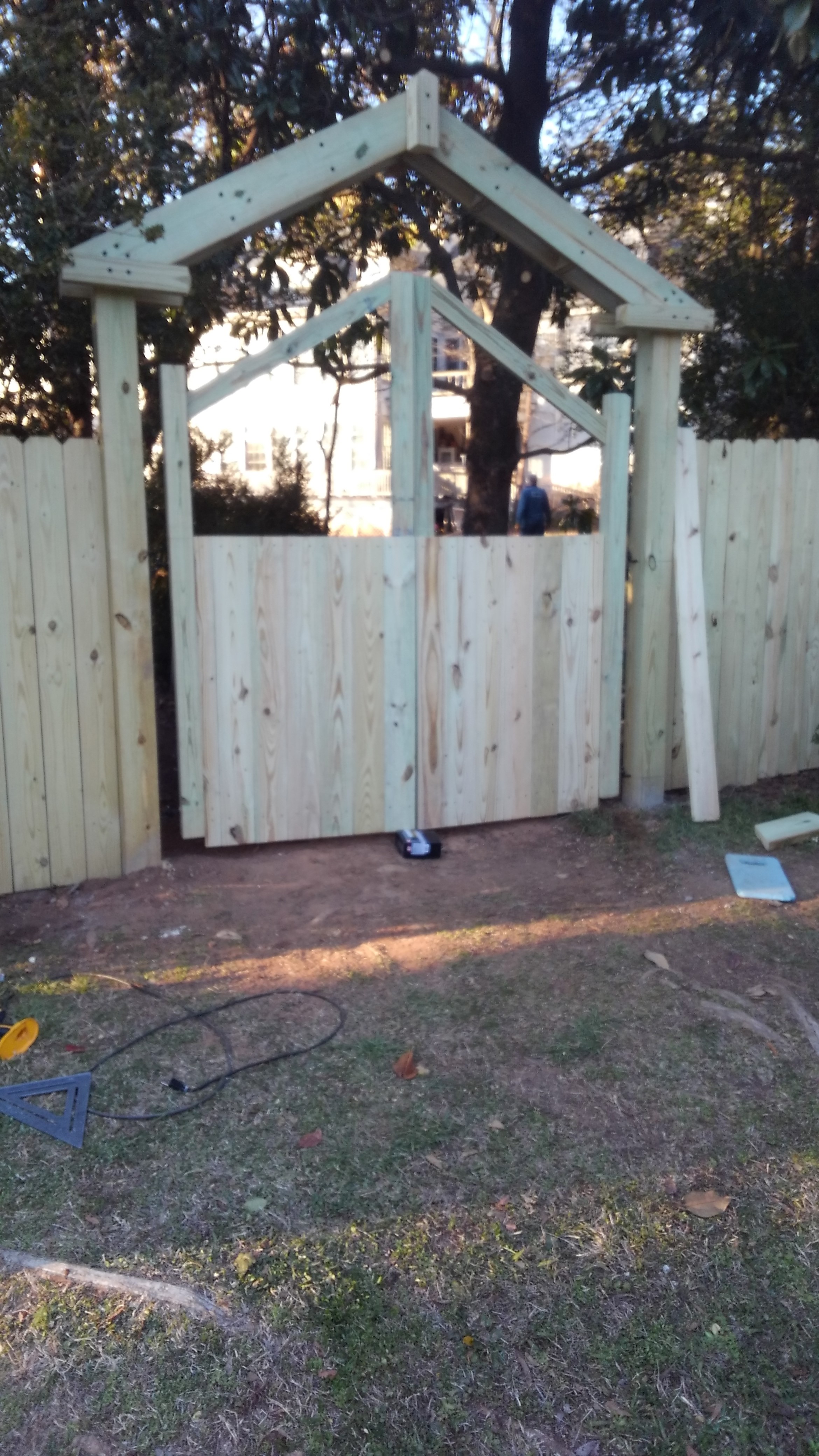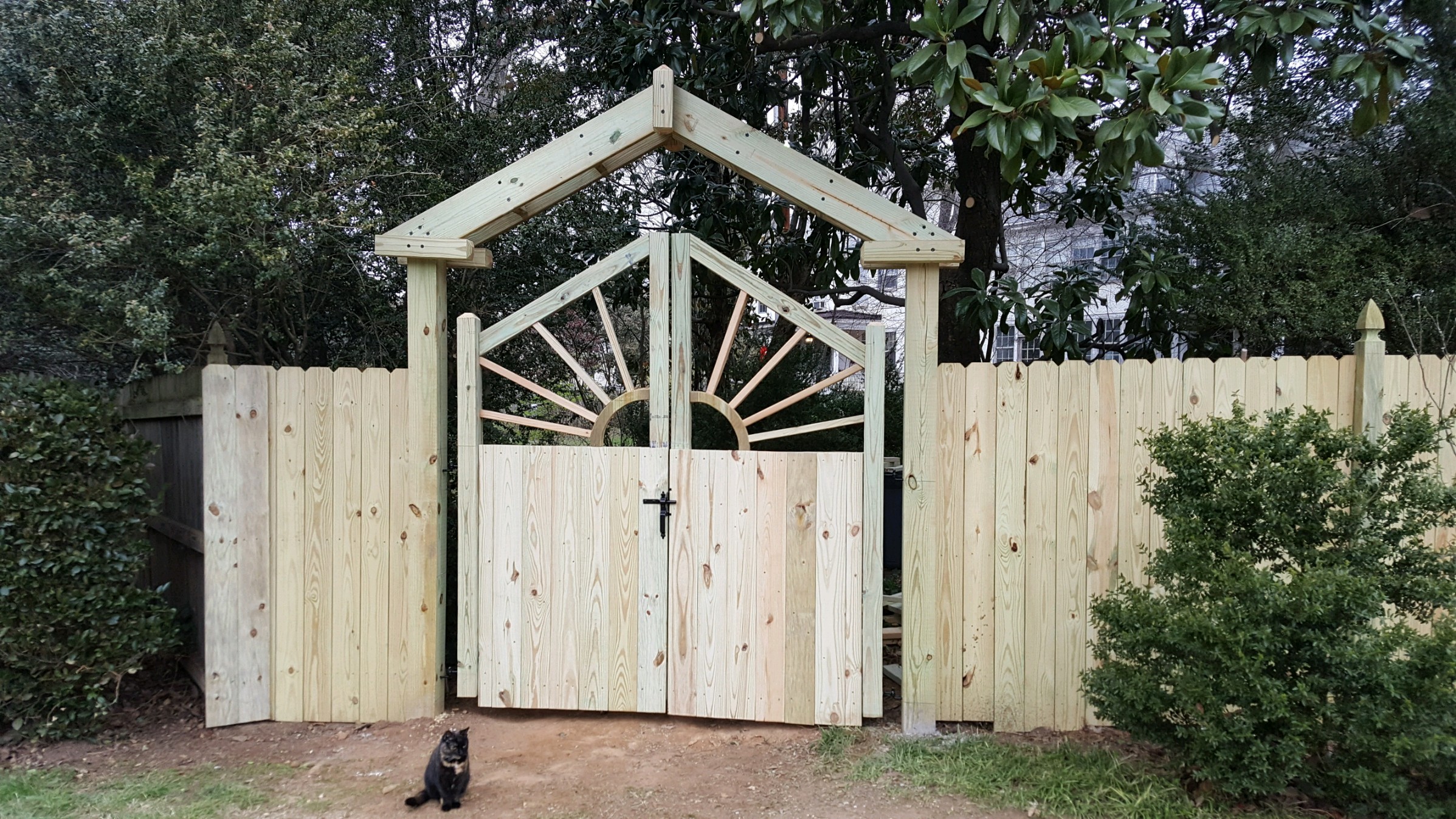 Small and Medium Fence Projects
Since Your Neighborhood Handyman is DIY-ers friendly (we will work with you if you want to do some of the labor to either lower cost or learn new skills), we are frequently asked to do fence projects that the big fence companies don't find worth their time.
One customer recently gave me a great compliment when he praised his "custom" (he used air quotes) fence. Using the same amount of materials and just a little bit of extra labor, YNH can provide a product that is both superior in construction and aesthetics to the cookie cutter fences you probably have in your neighborhood.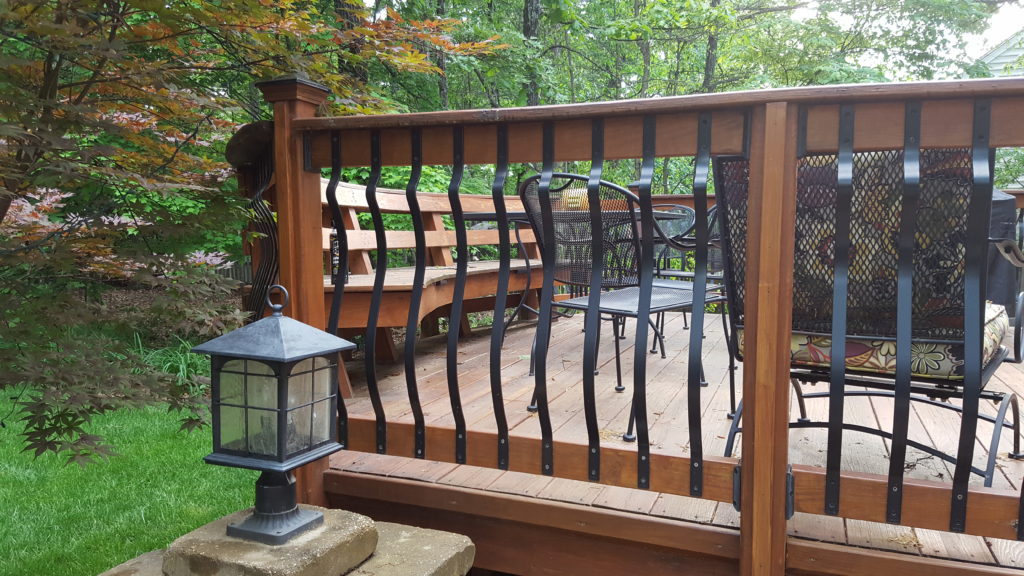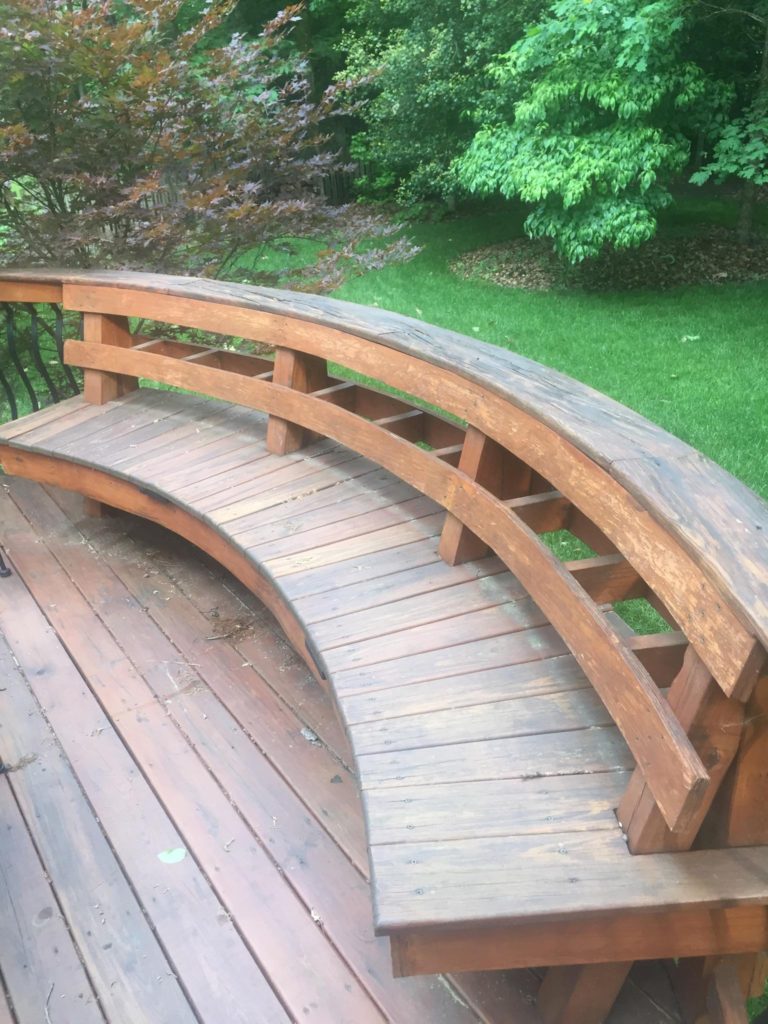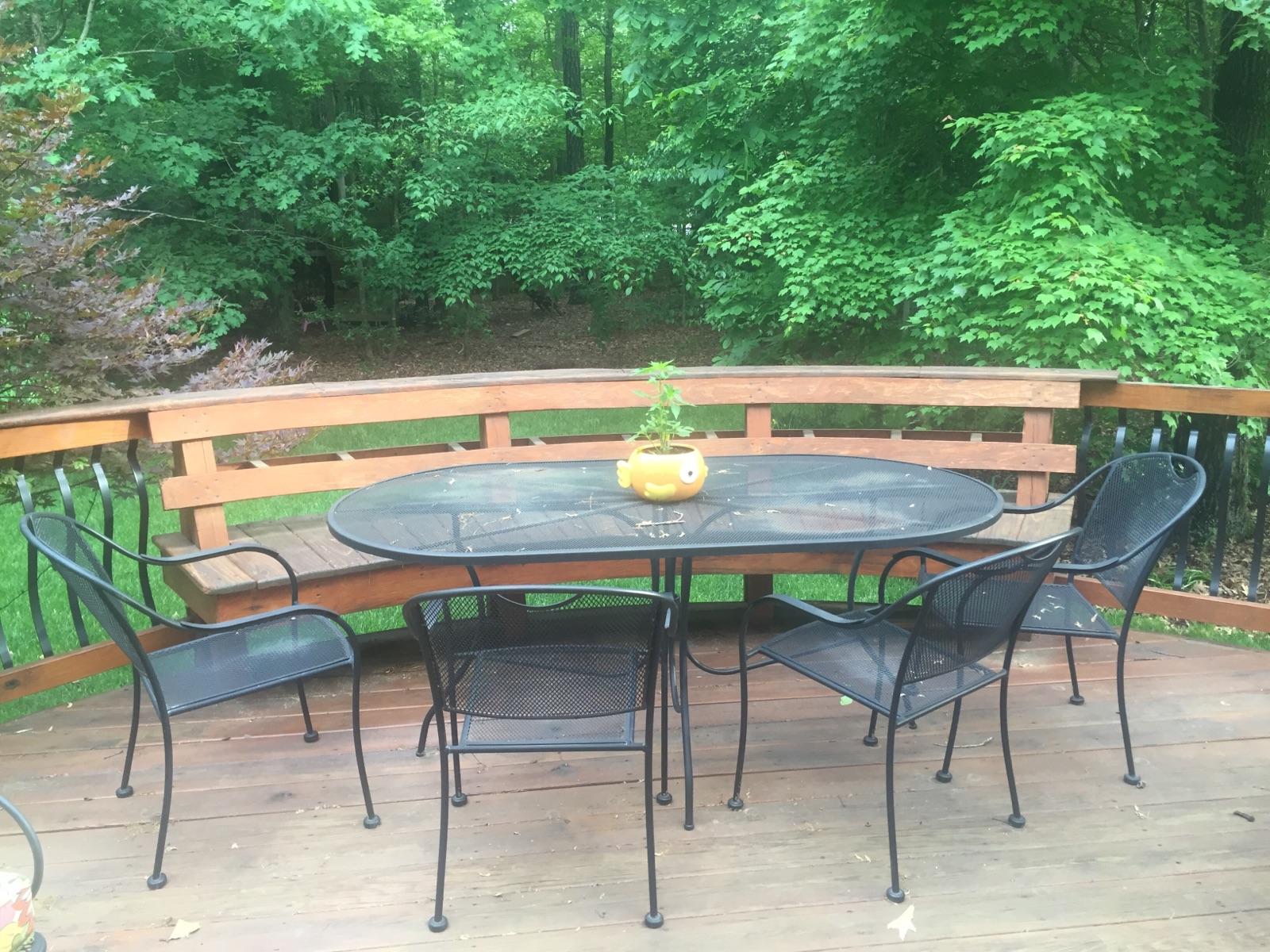 Deck Remodel
Created as part of a back yard "remodel", the deck was originally a standard 10 x 14 foot builder grade deck.
The railing were removed and replaced with aluminum ballasters, a semi-circular extension was added, decorative lighting was installed, and a custom built bench was constructed.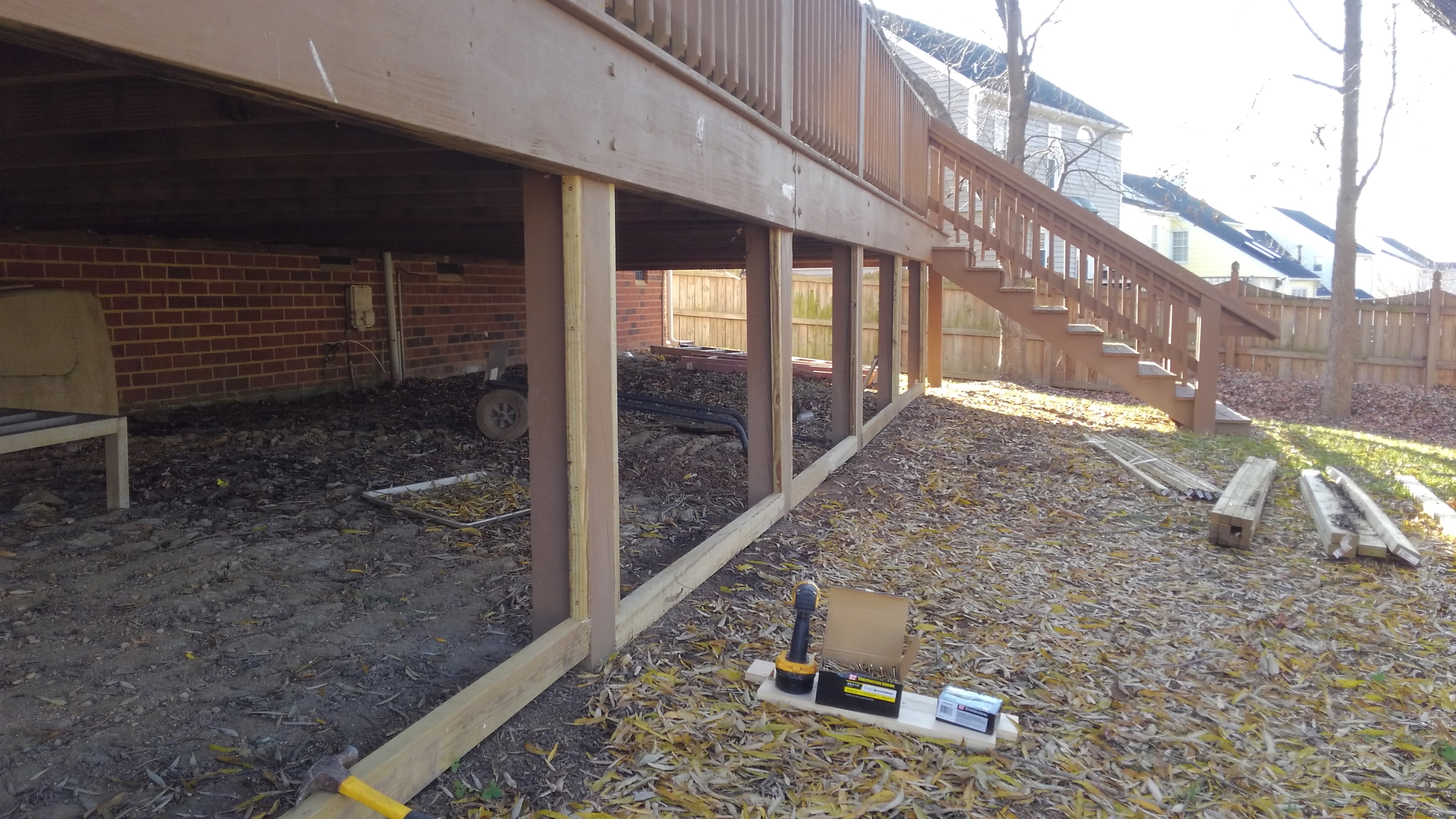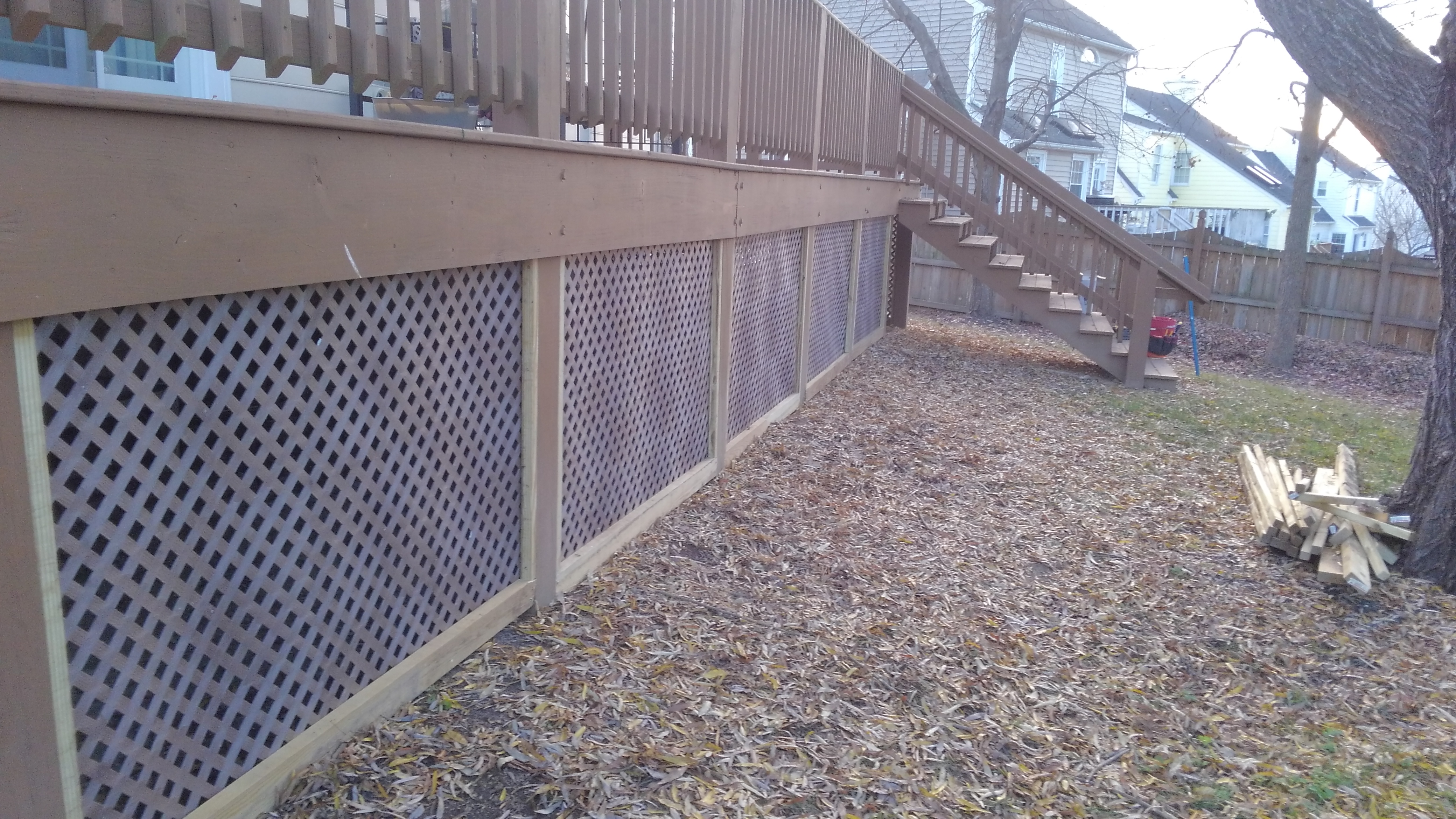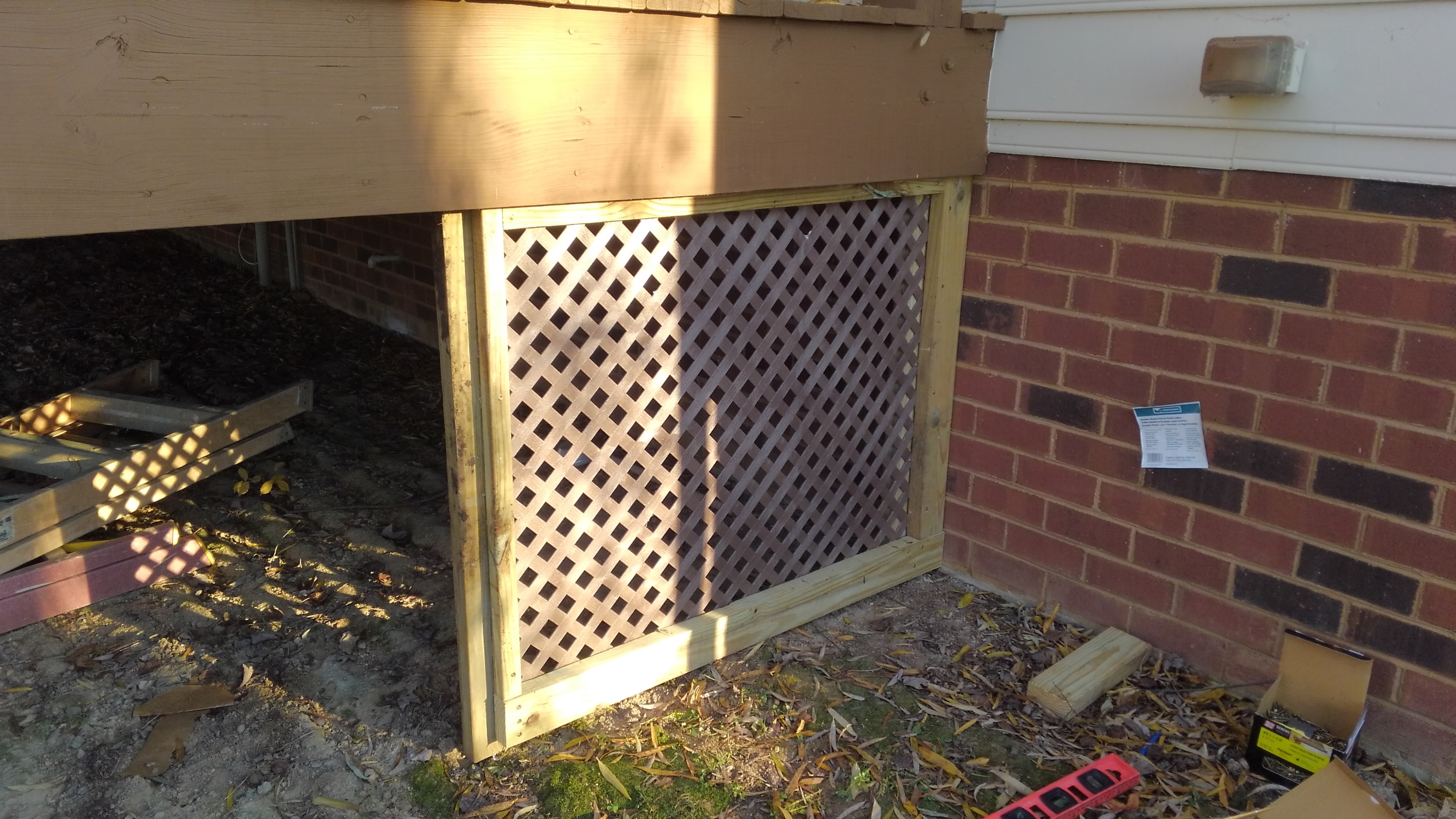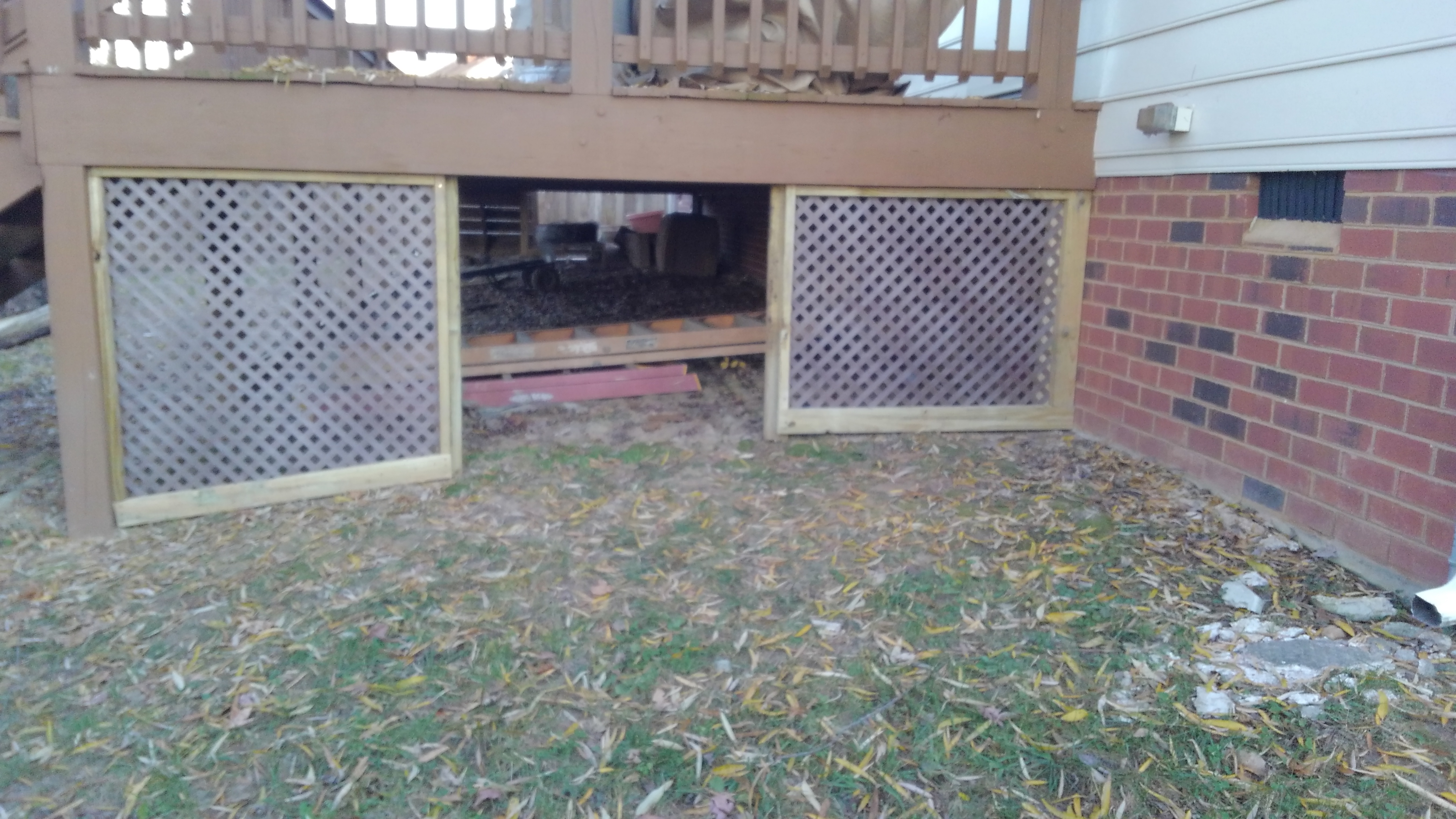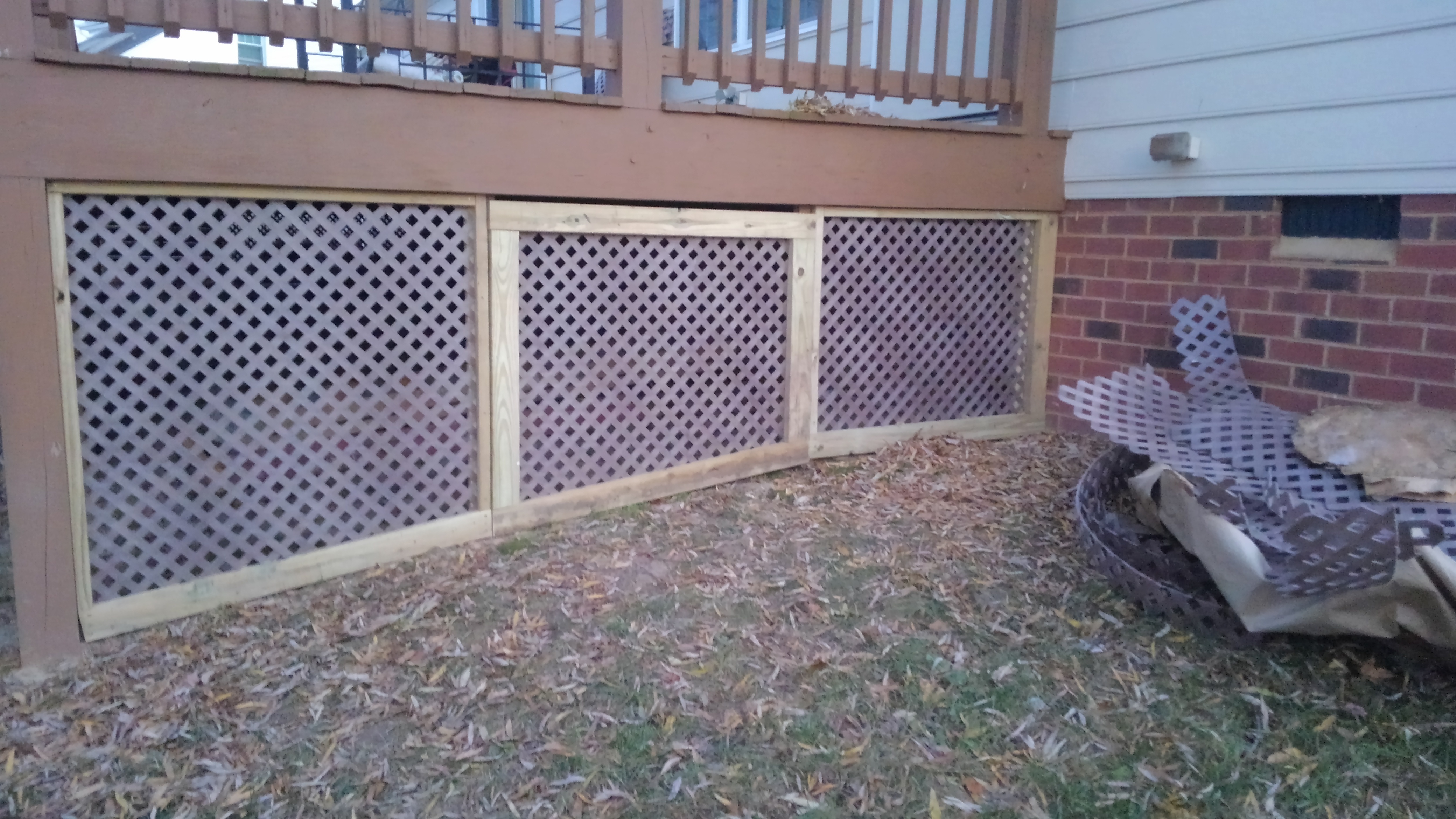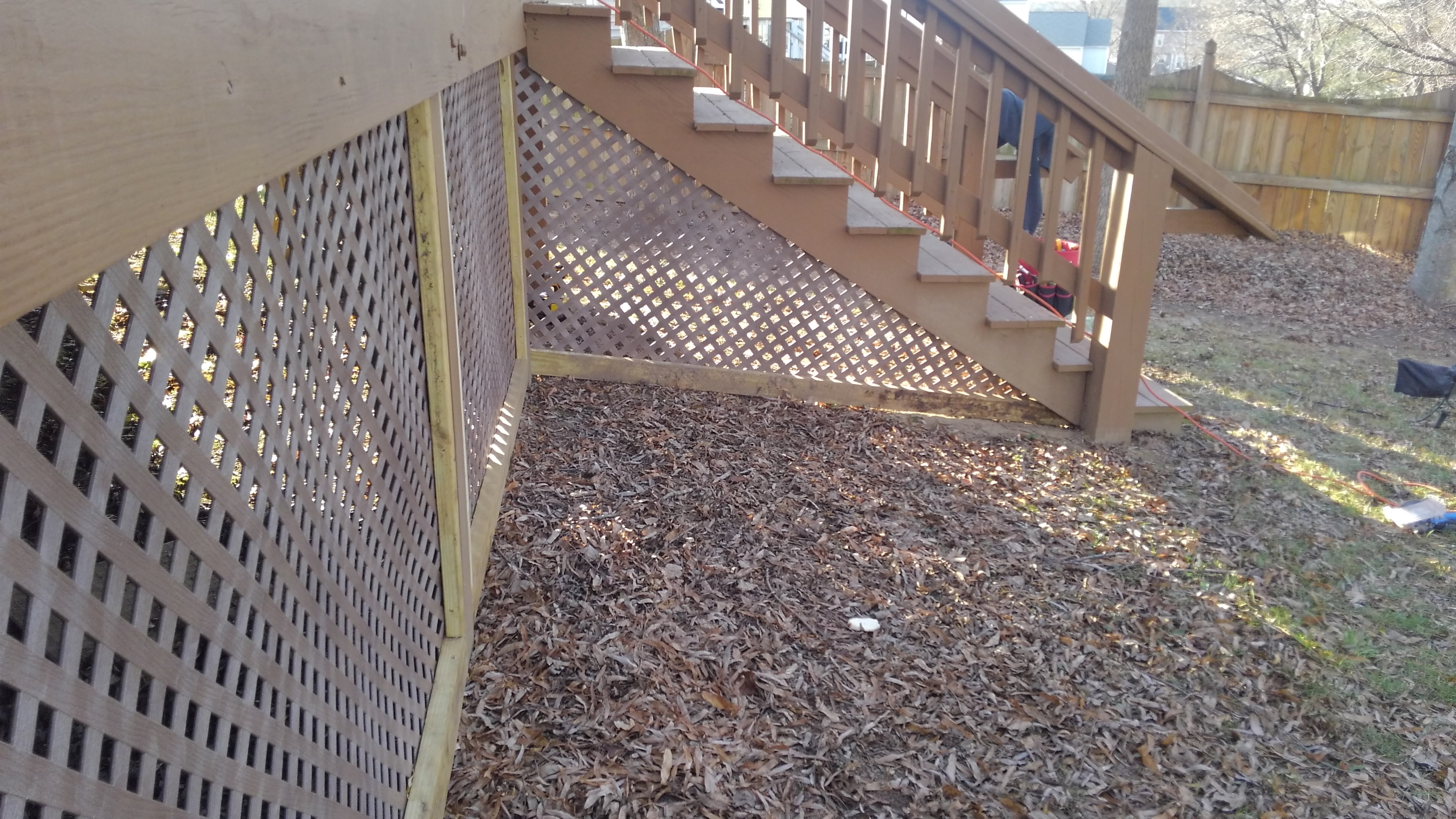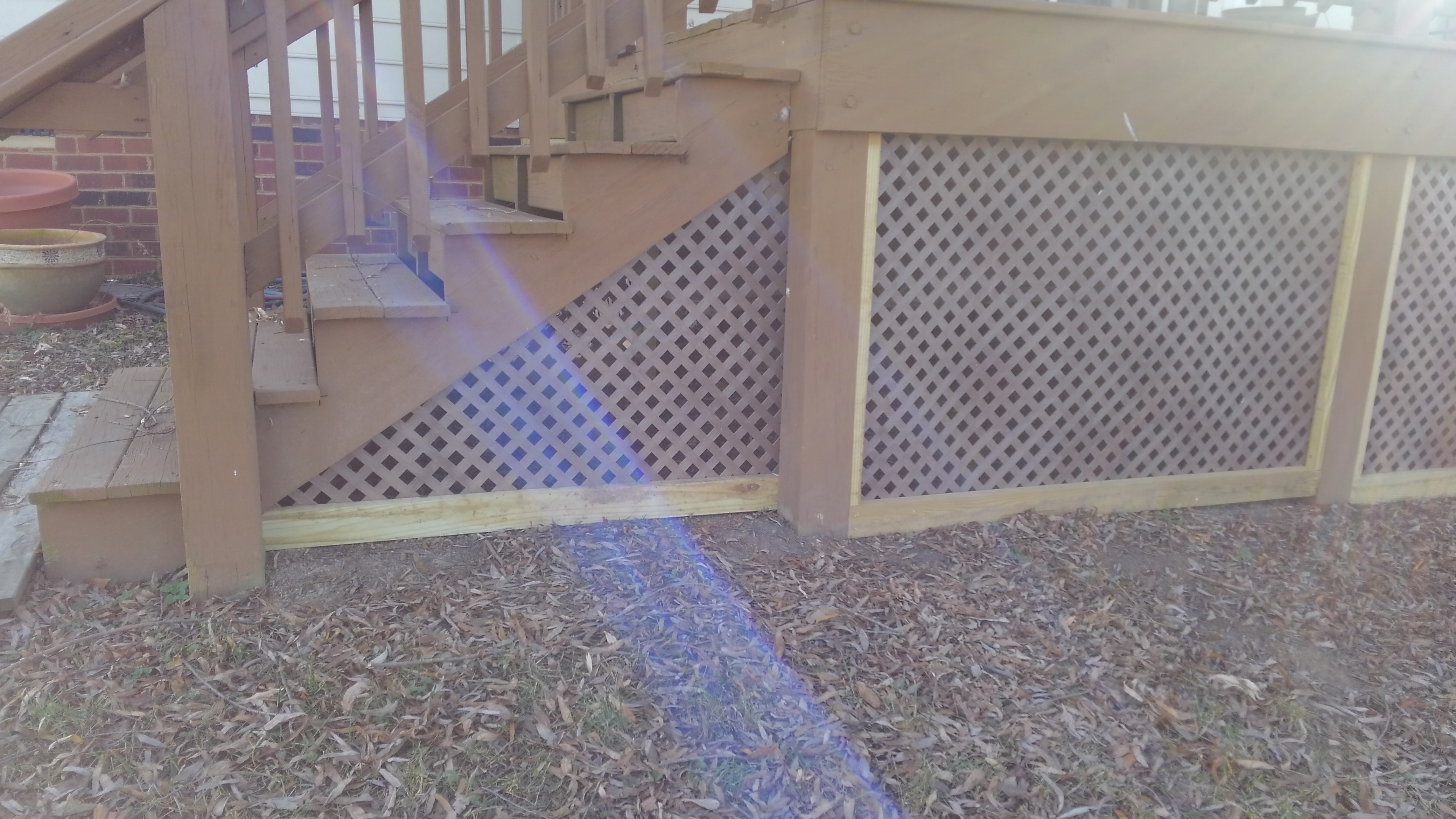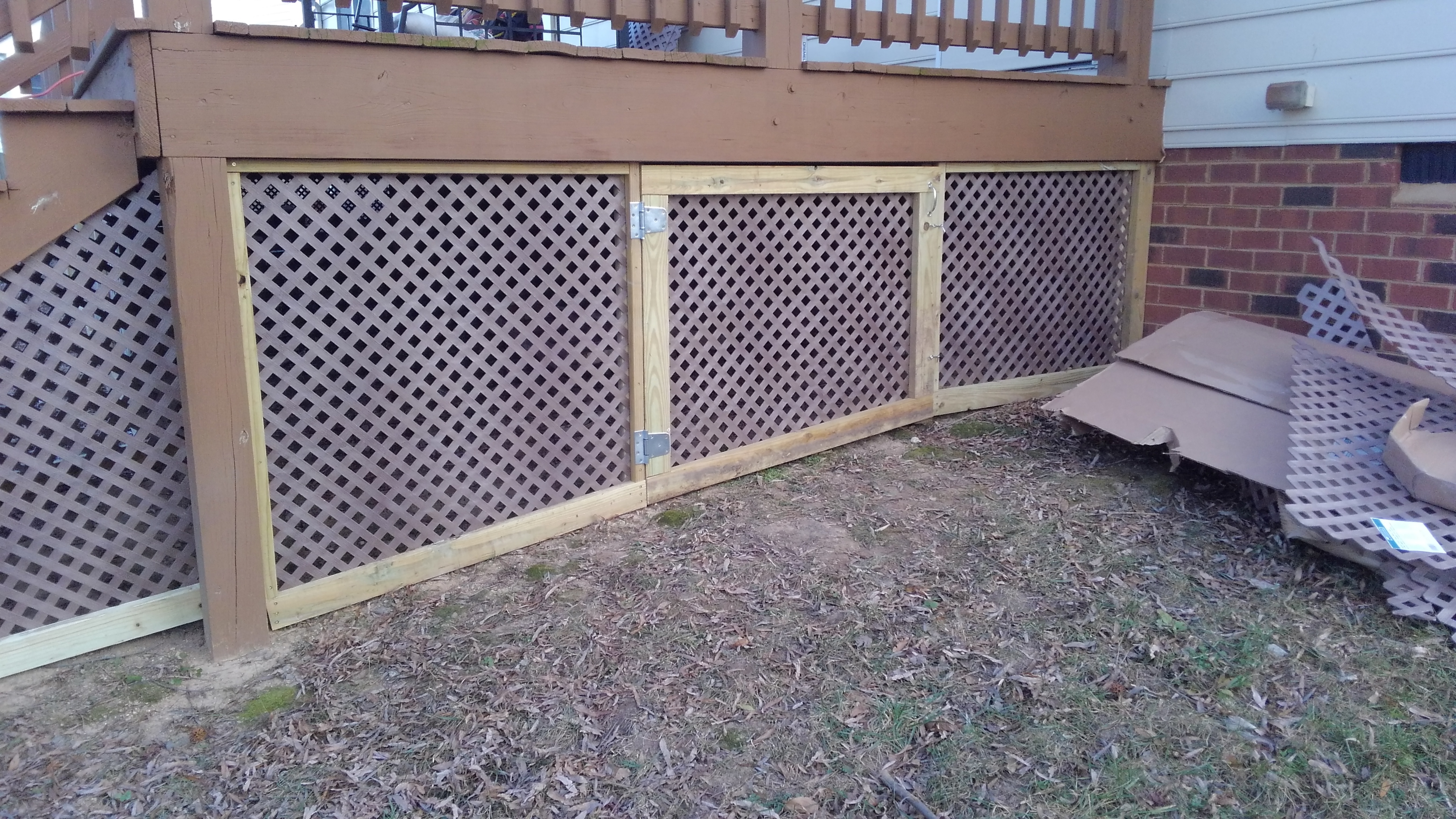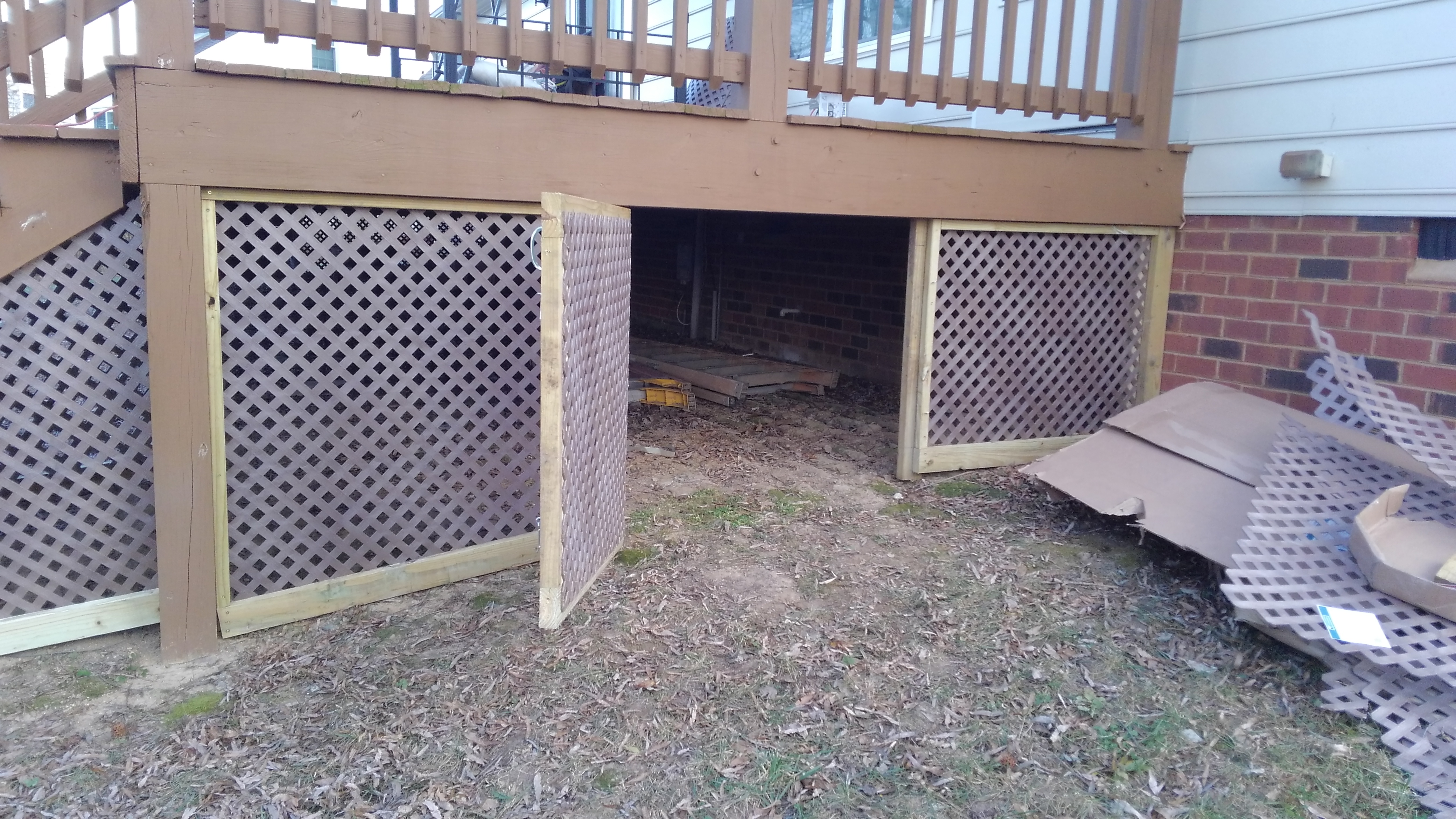 Lattice Enclosed Deck
Client wanted the area under his deck to be enclosed with lattice to hide this area as he will be hosting his daughter's wedding in his back yard.
I designed a simple, yet strong, system with a hinged gate for access. Also on the drawing board is to add corrugated plastic panels under the deck to provide inexpensive and unobtrusive weather protection for his gardening tools and machines.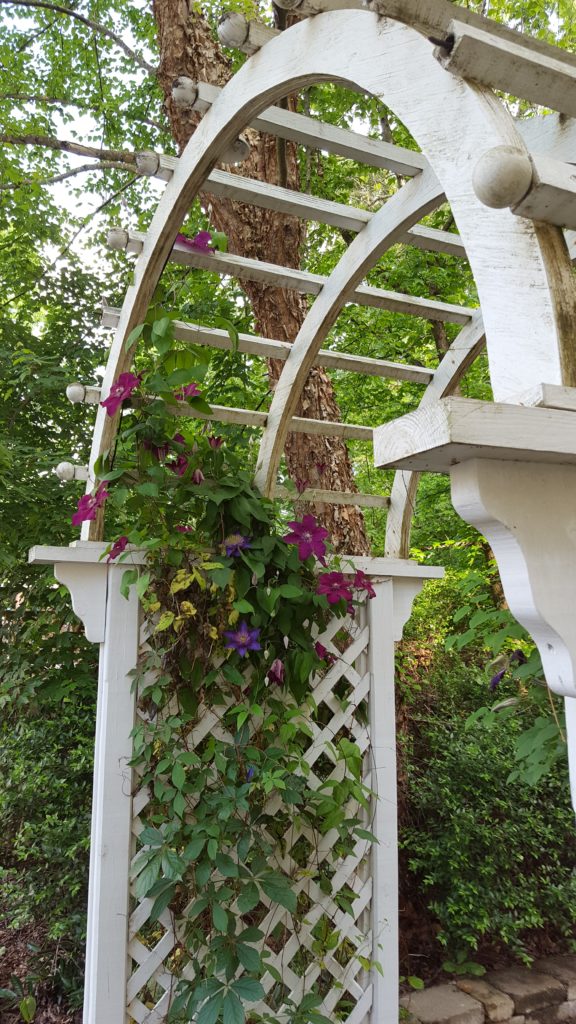 Garden Arbor
Created as part of a back yard "remodel", this arbor stands over 9 feet high, 4 feet wide, and 3 feet deep. It is constructed using all pressure treated wood, then painted with 3 coats of exterior paint. Who says pressure treated wood can't be beautiful?!?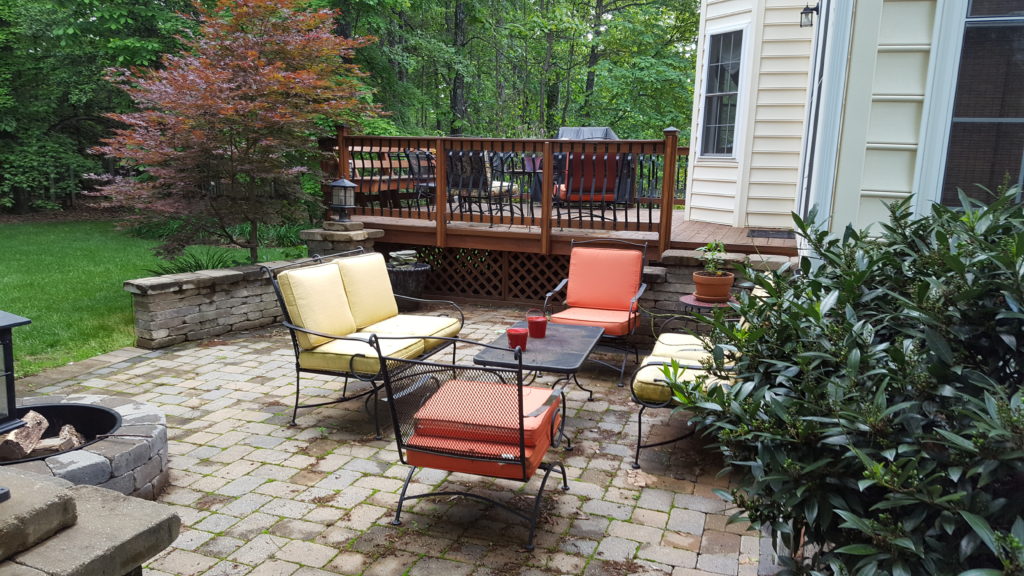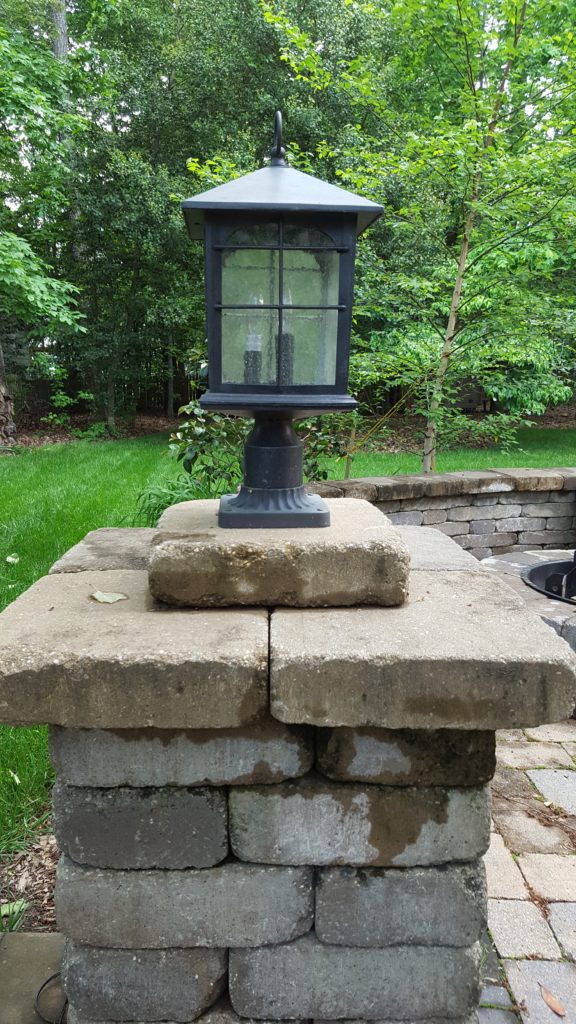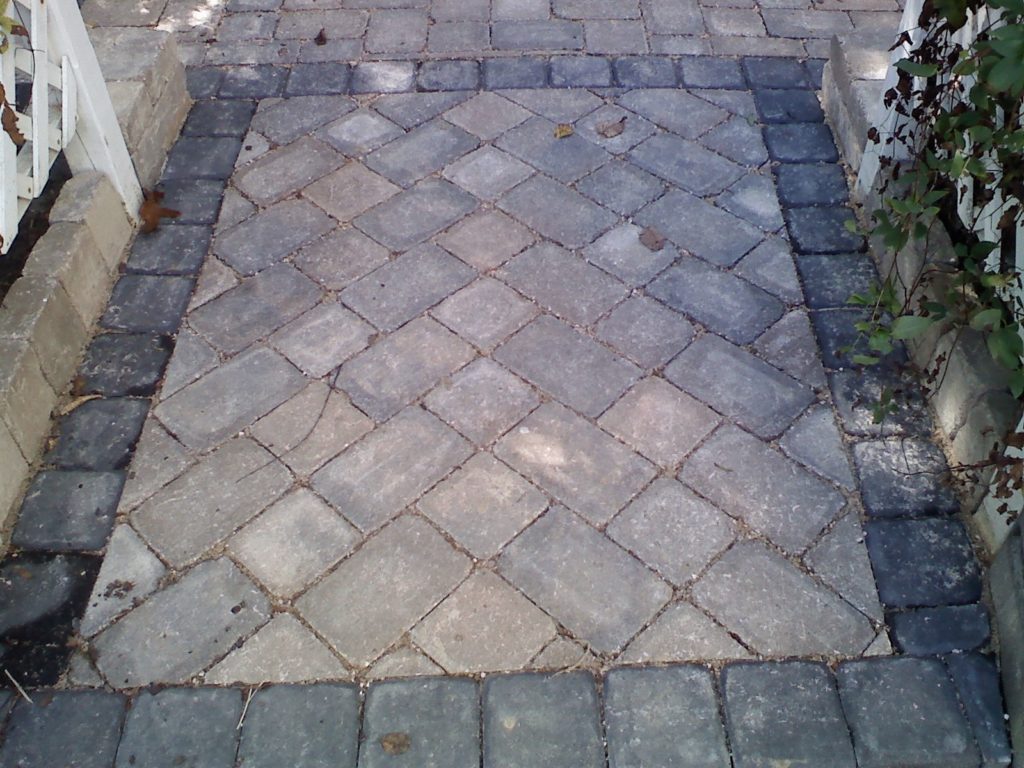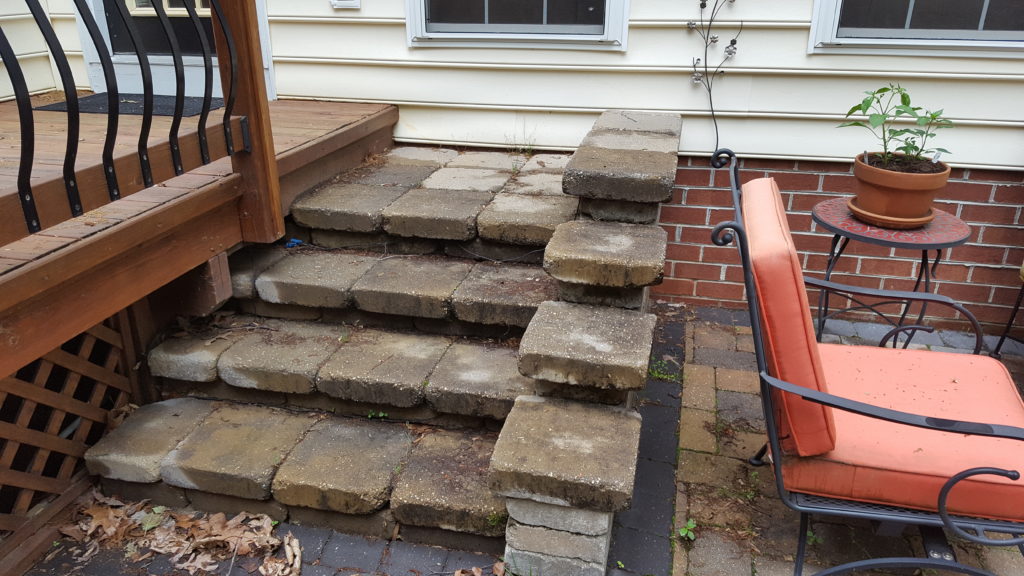 Stone Patio
Created as part of a back yard "remodel", this stone patio measures more than 400 square feet, is ringed with an 18 inch high sitting wall, has two columns with lanterns, and decorative mood lighting.
The stone stairs will probably survive longer than the house! Those things are solid!
Tree House
This 300 square foot tree house features 3 levels (12 foot tall crow's nest added later), with two separate rooms for each child. Multiple access and exit points include a ladder, a ramp, a climbing wall, and trap doors in each room. The tree house even has electricity!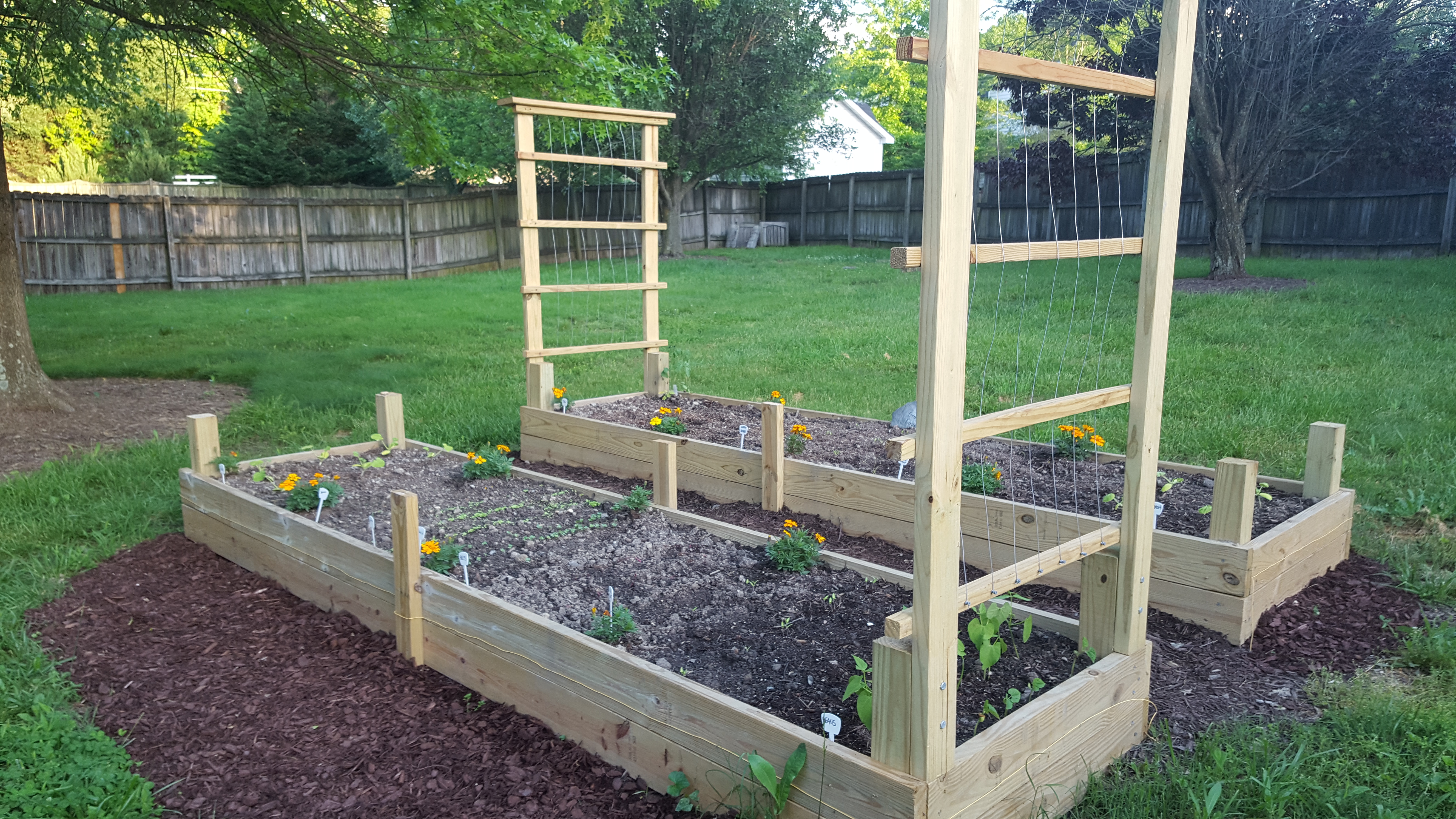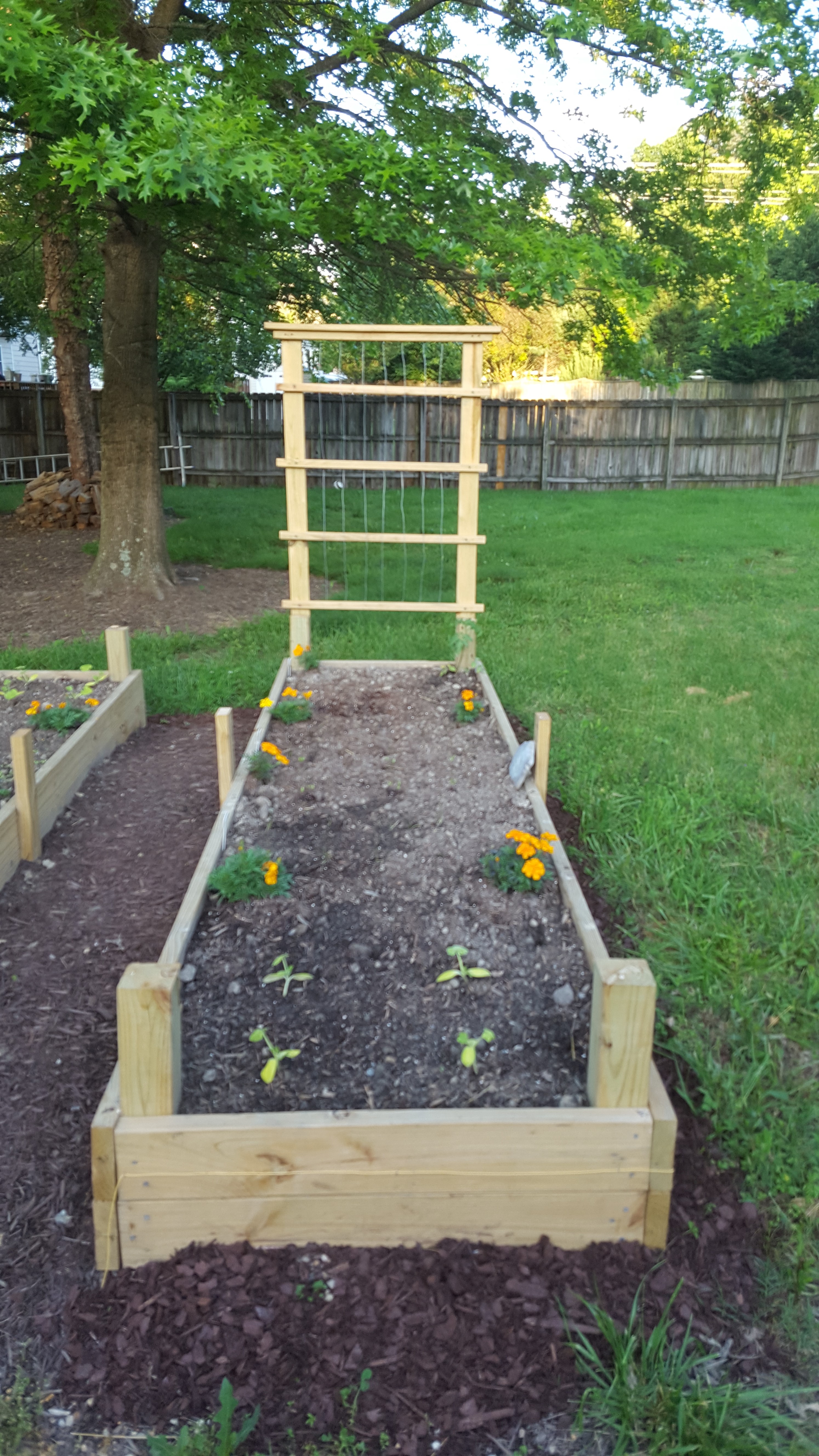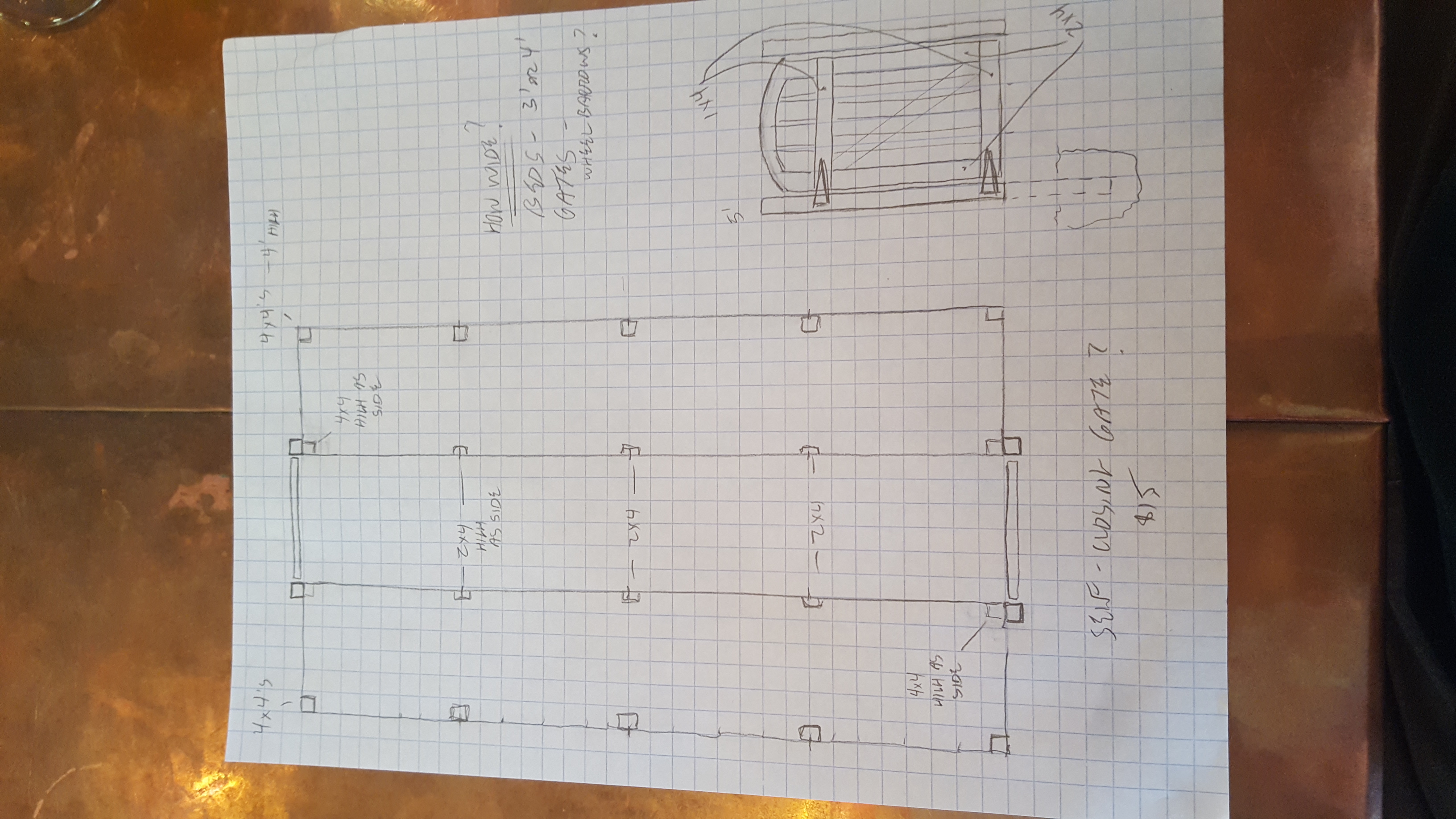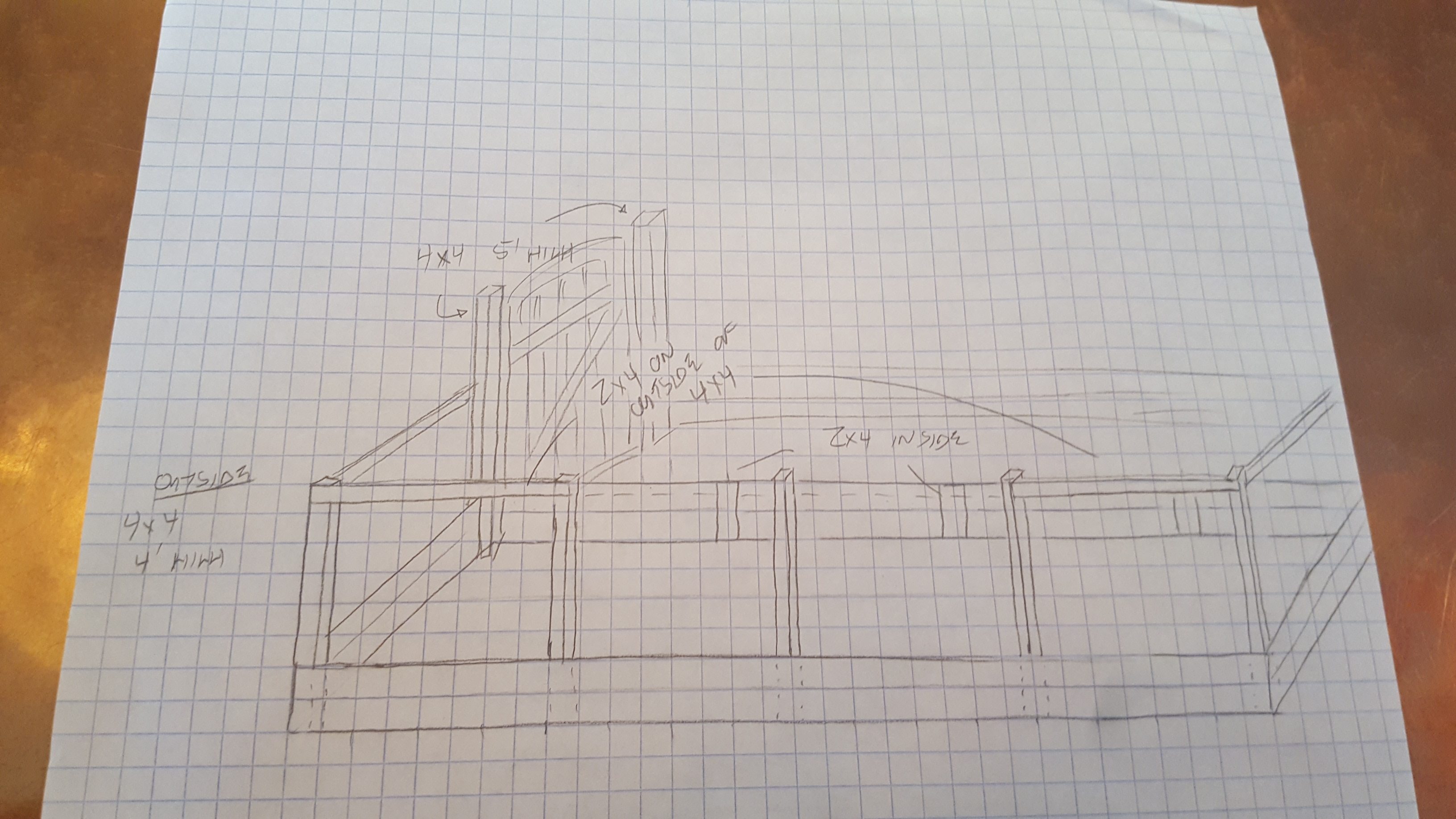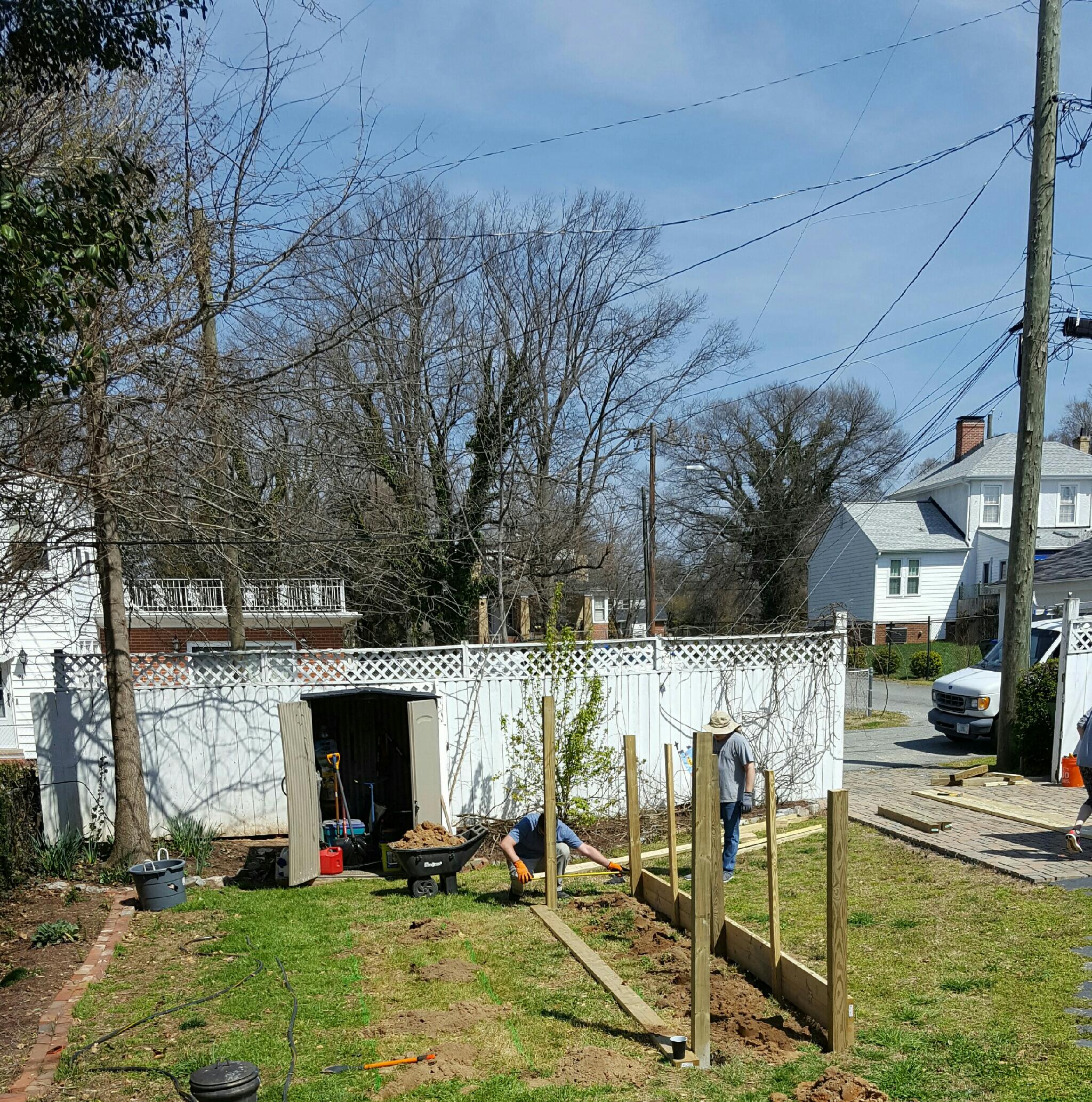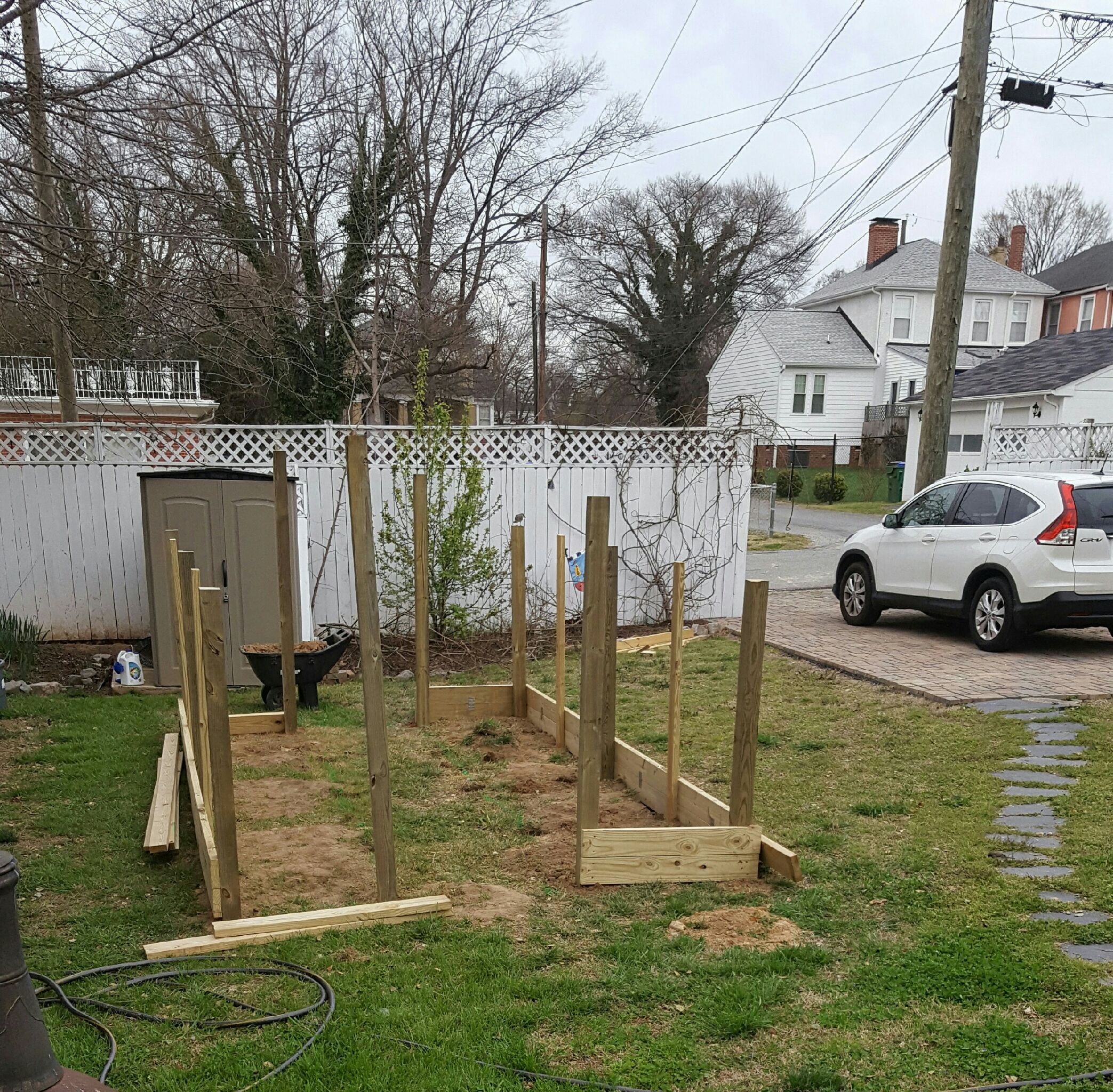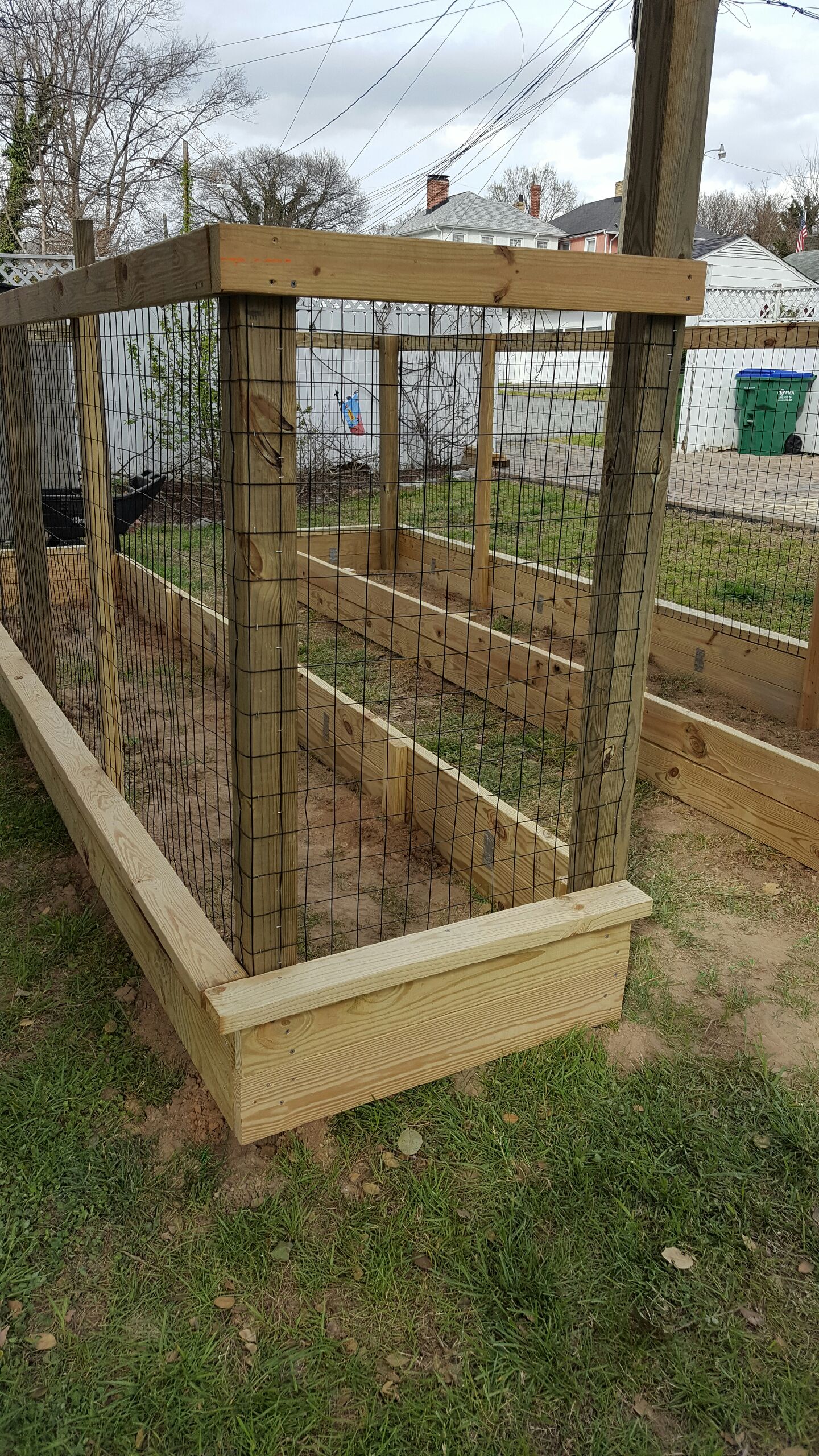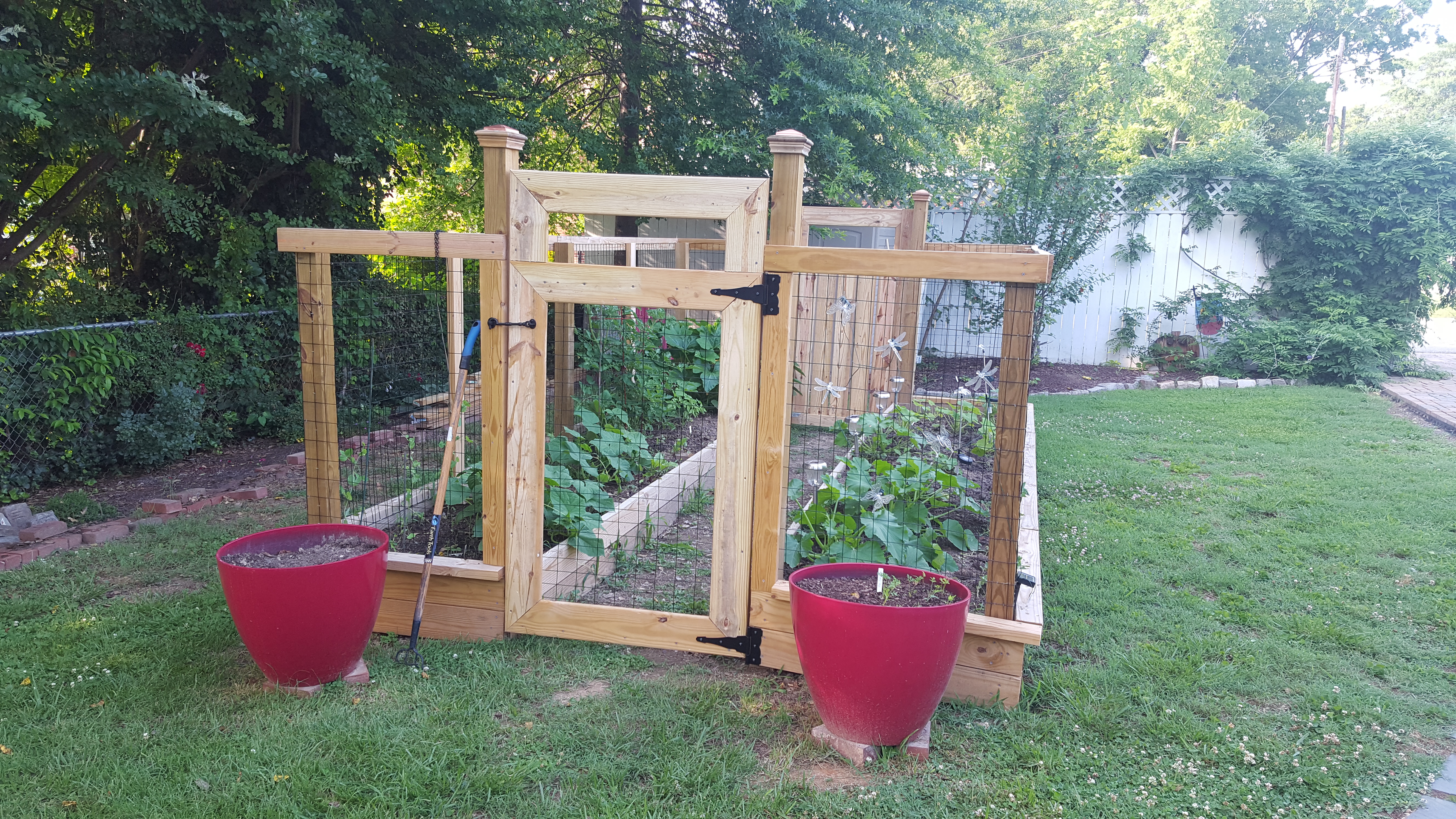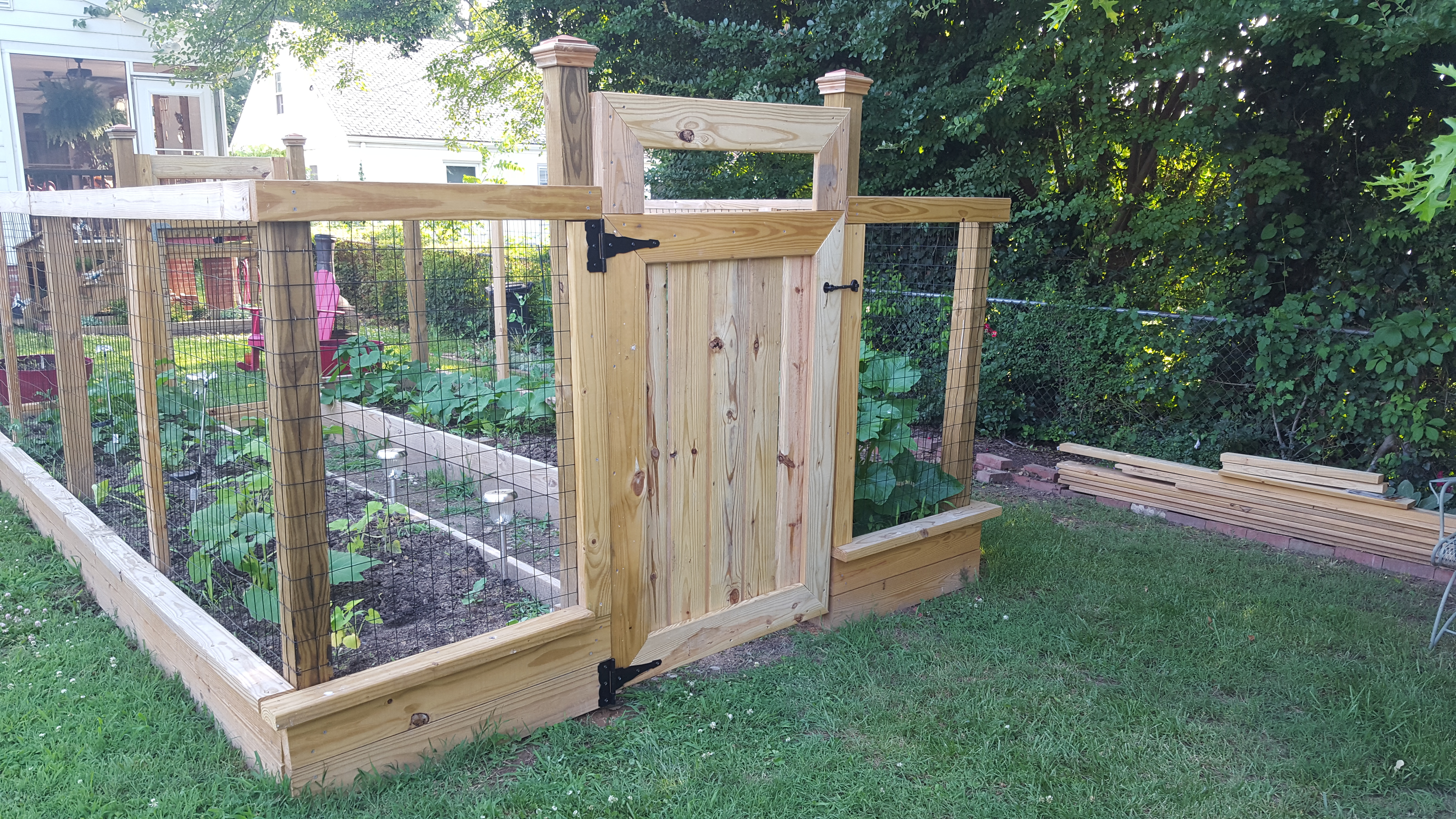 Raised Garden Beds
I made the first two beds for a client, then her neighbor wanted something similar, but with fencing and gates to keep her dogs away from the veggies!