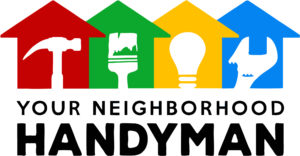 There are no small jobs or large jobs. Only jobs to do well.
Who do you turn to when you need help around the house? When your idea needs special tools, materials, Know How, or time you may not have? Give Your Neighborhood Handyman a call! We are experienced in all aspects of home improvement, maintenance, and repair.
Since 1997, we've offered our handyman services in electrical, plumbing, carpentry, painting, tiling, assembly, and much more. Inside or outside of your home, we handle the problems, projects, and issues that you can't handle, don't want to bother with, or never want to see again!
Available 7 Days a Week

Appointments on your schedule

No minimum charges or hours

(804) 241-6907