Quick Before and After
See below for additional pictures that chronicled the progress of these projects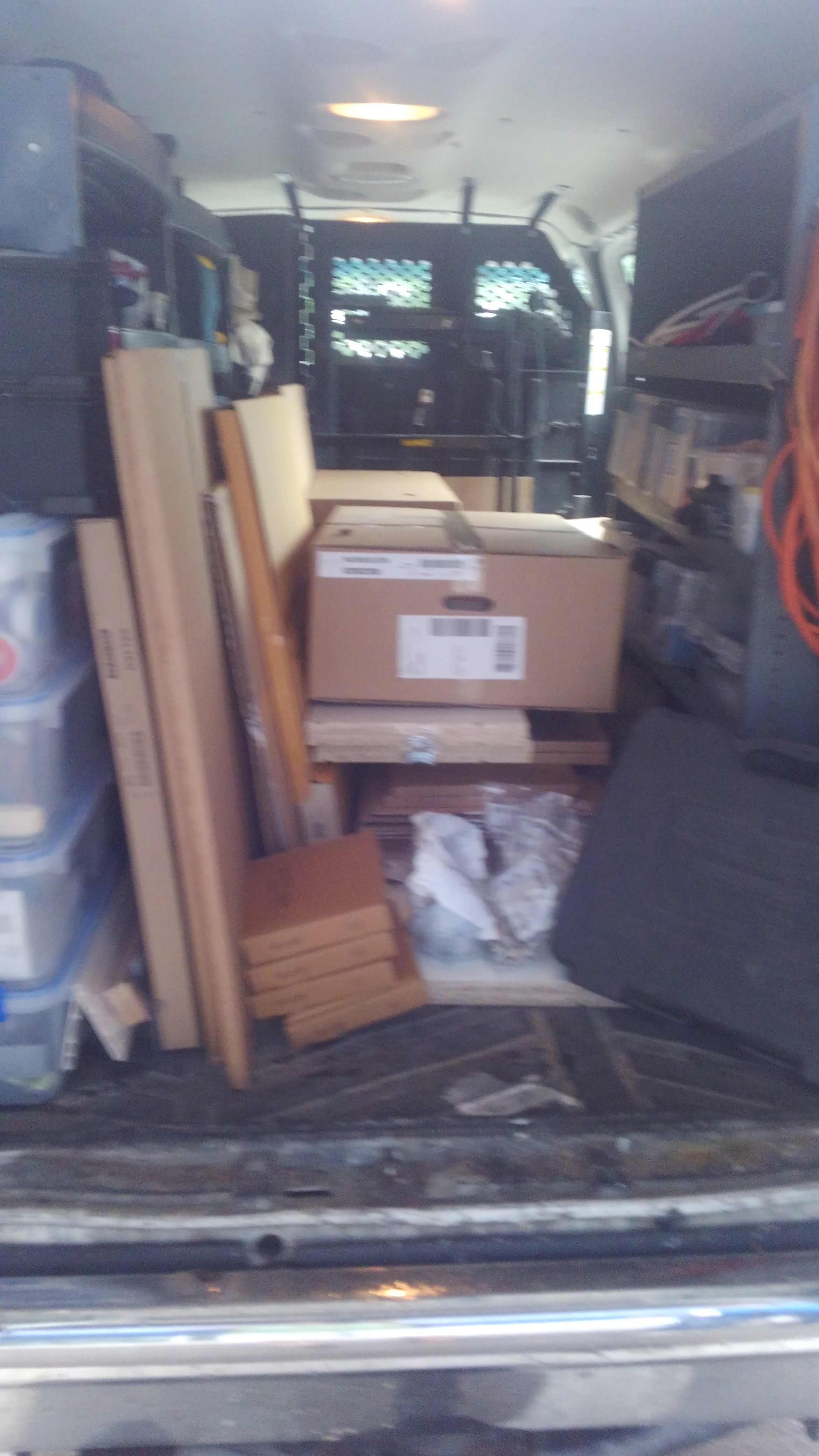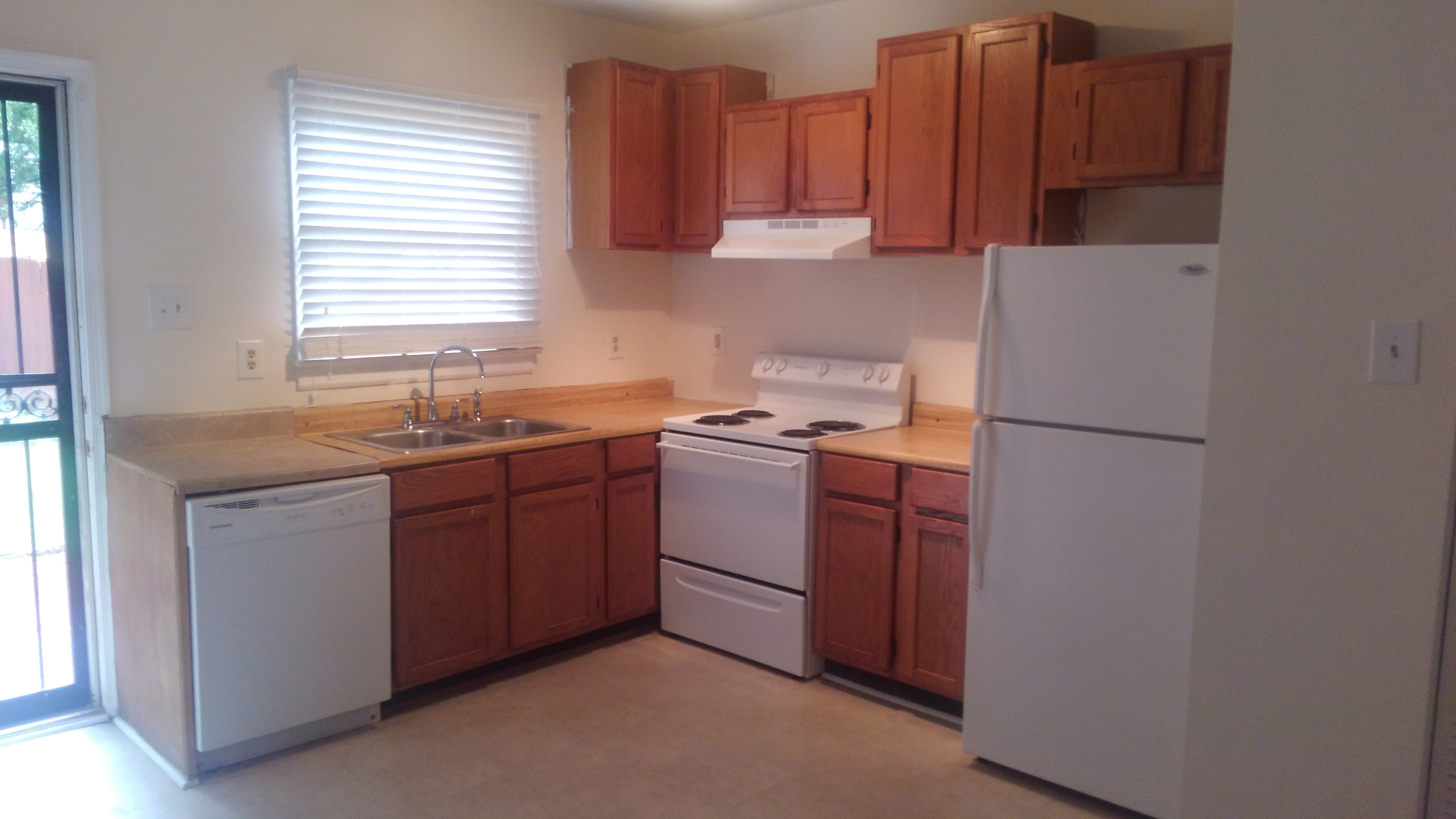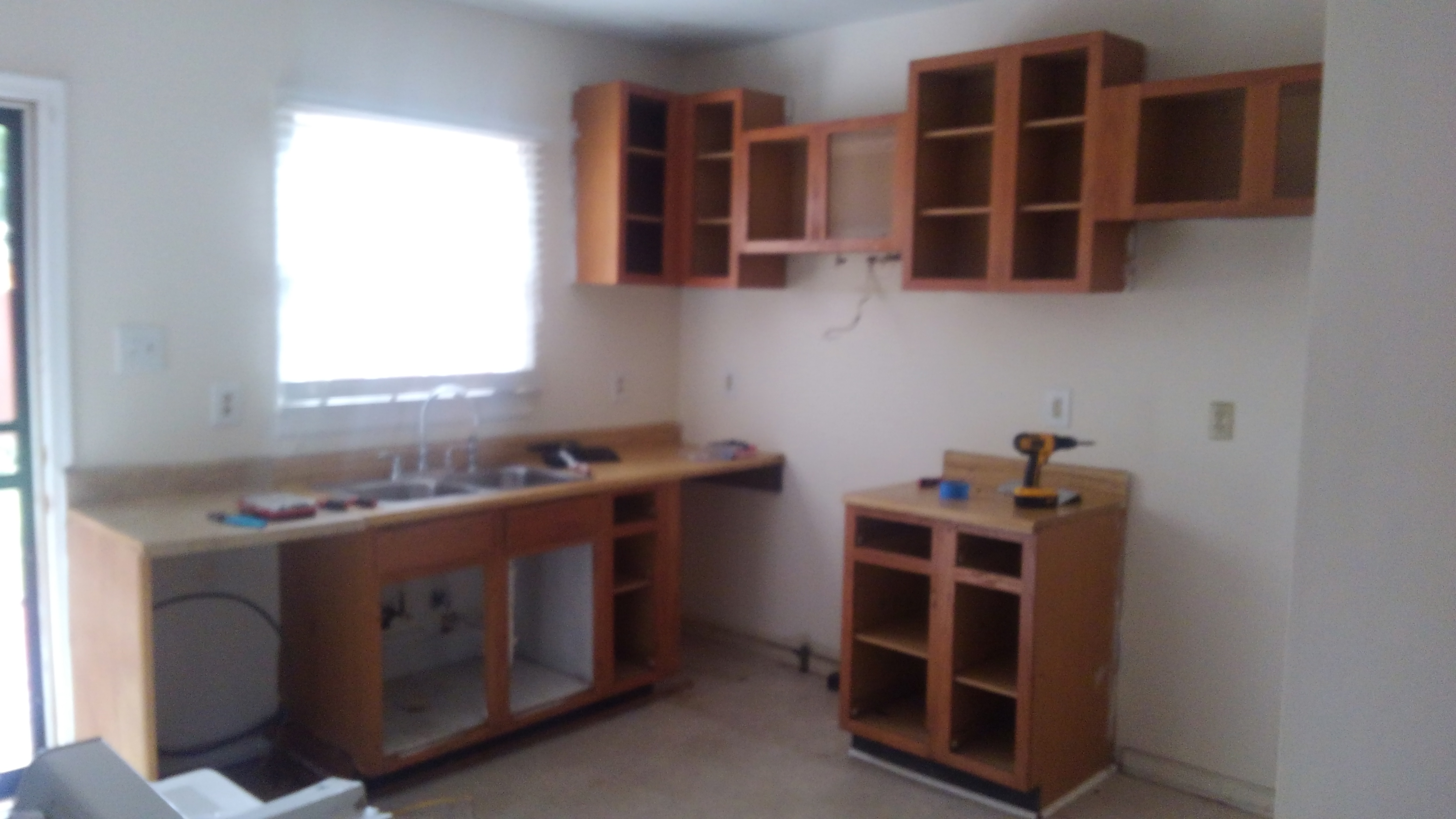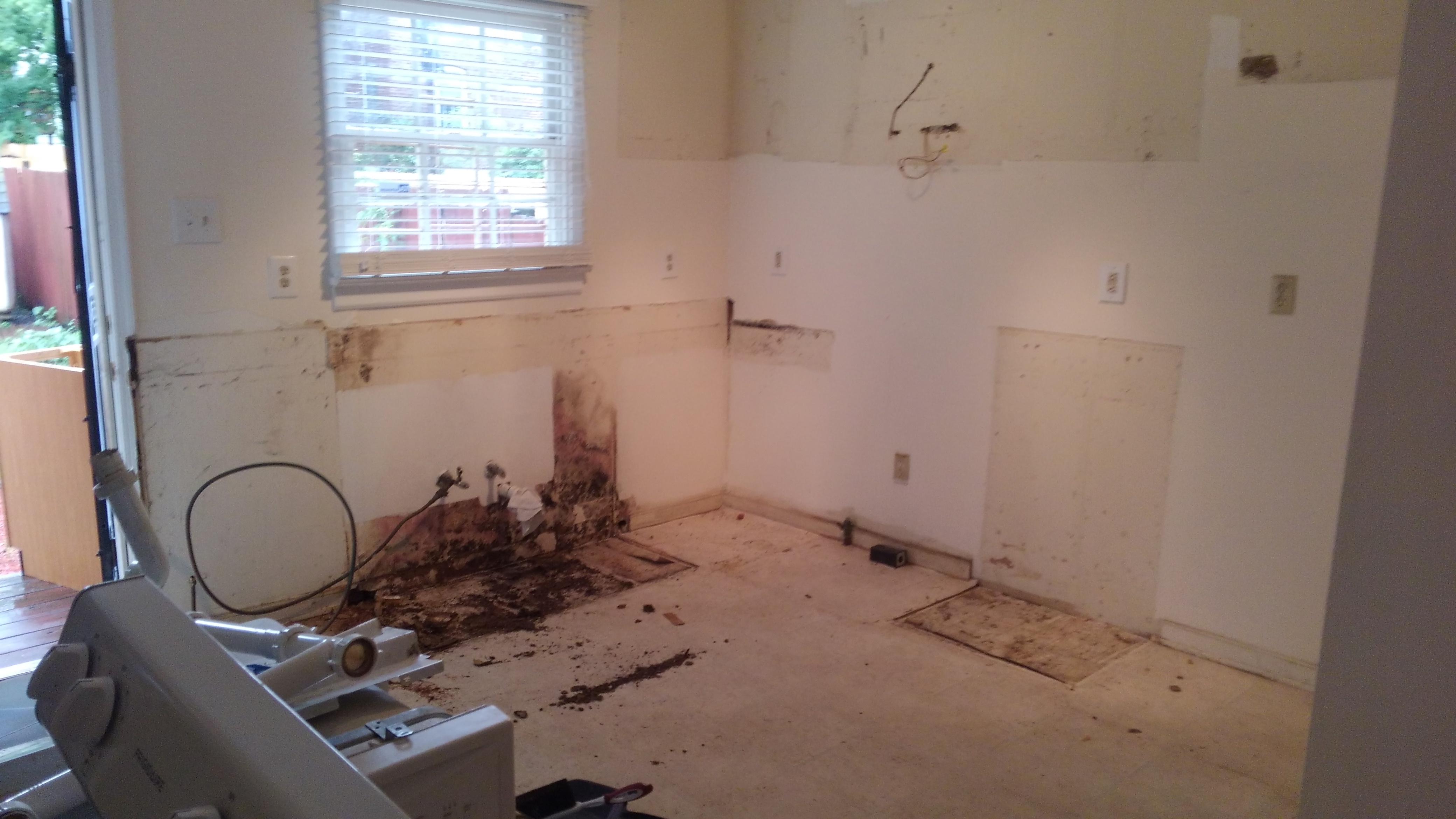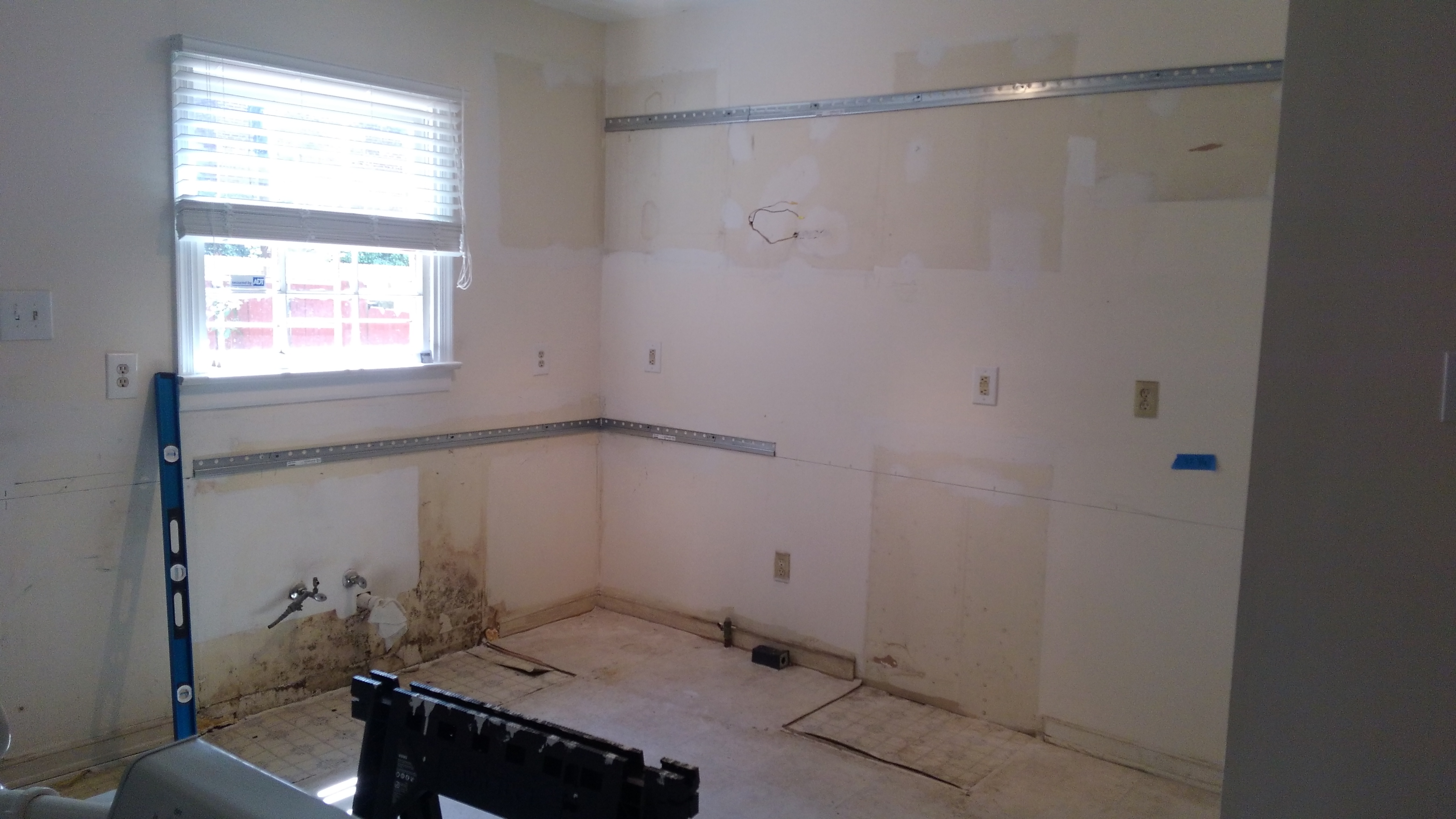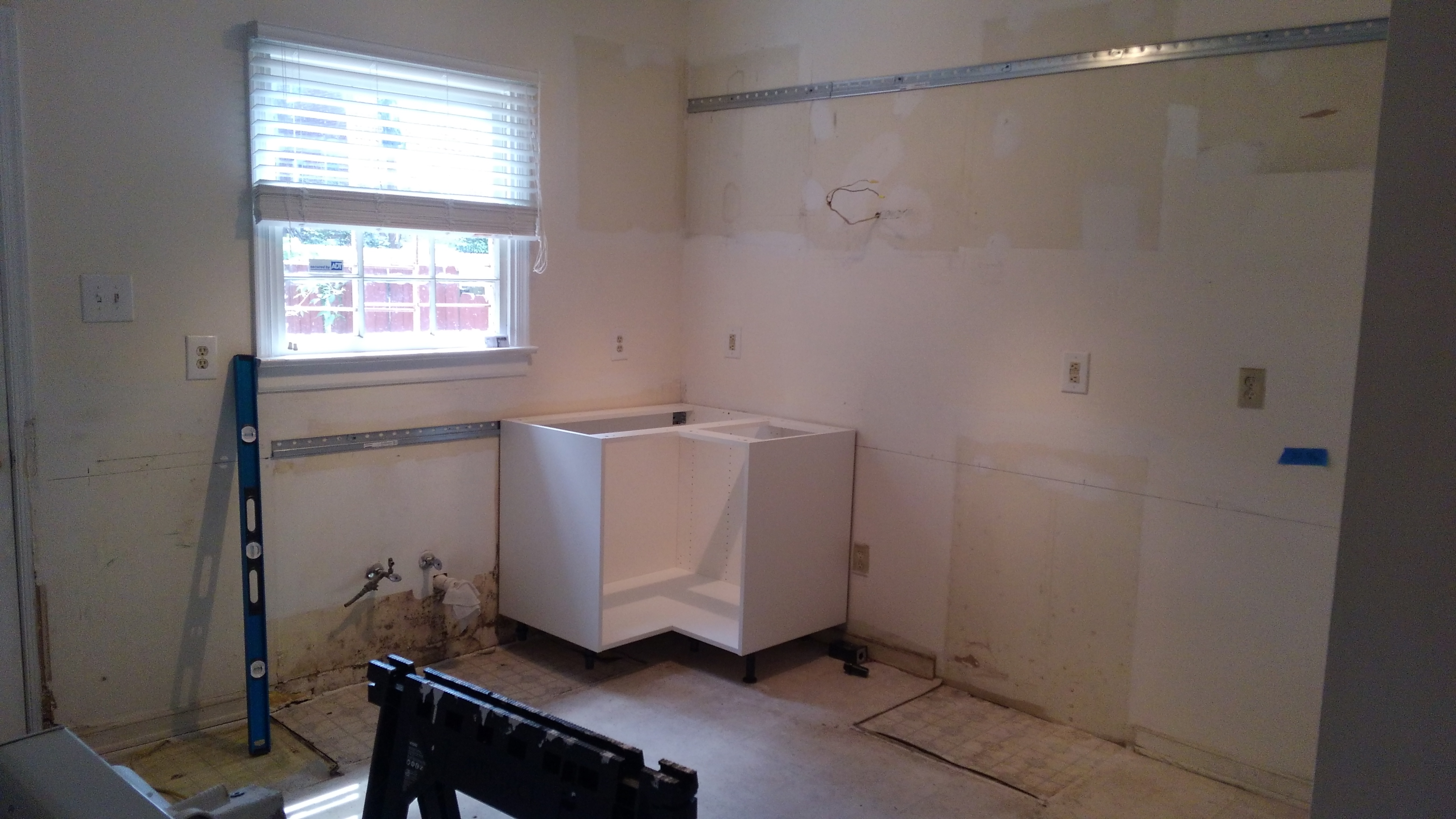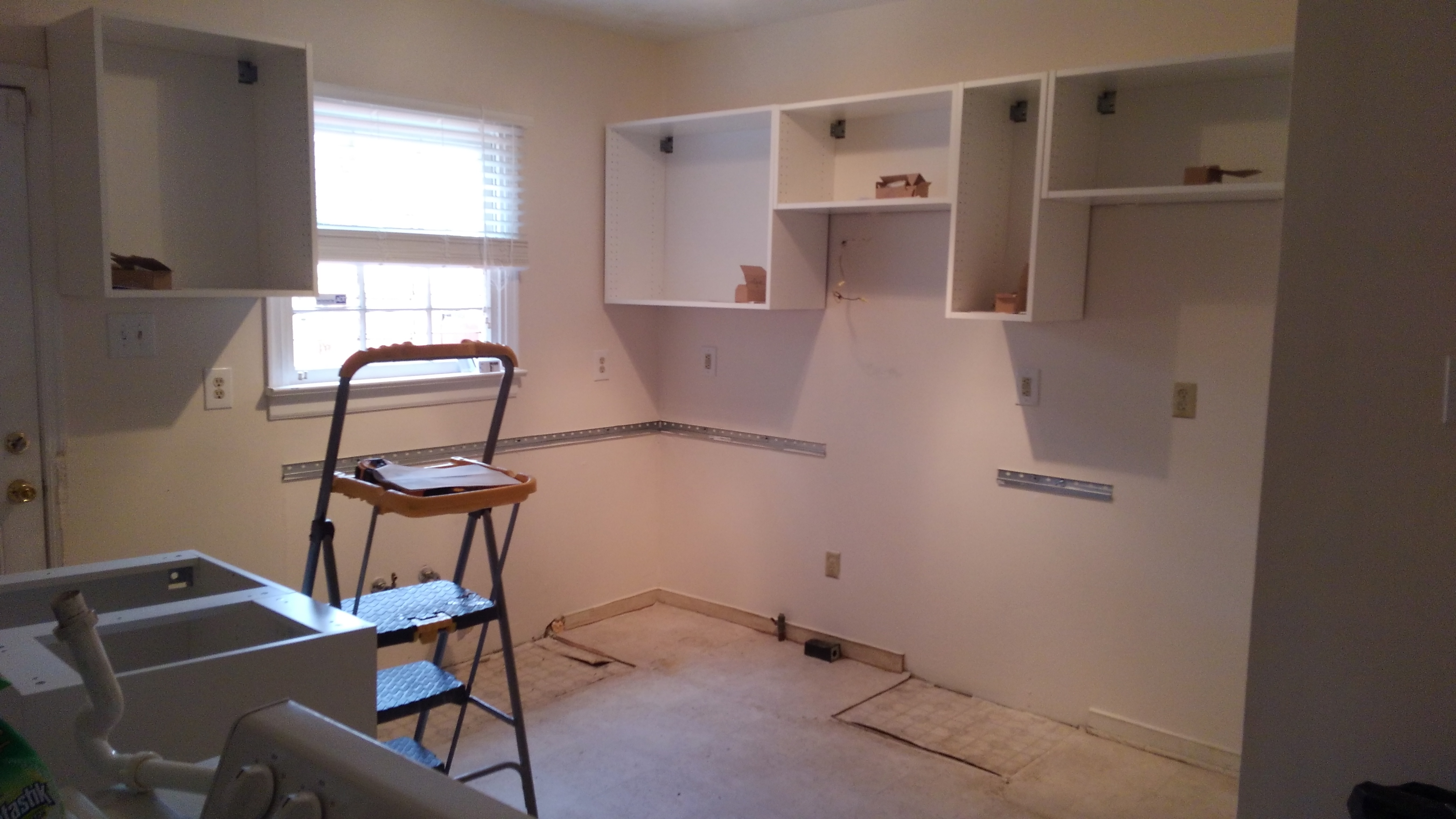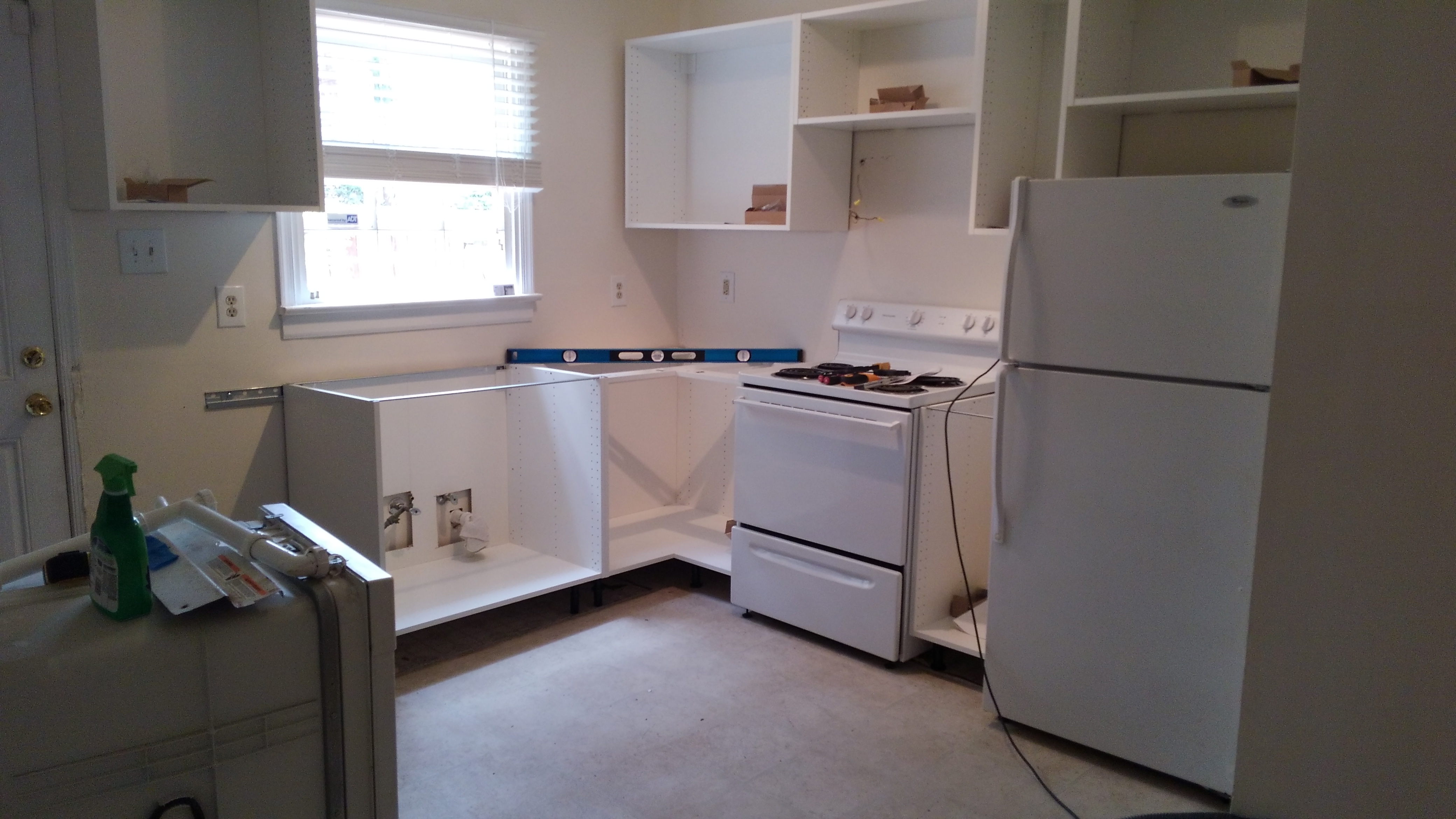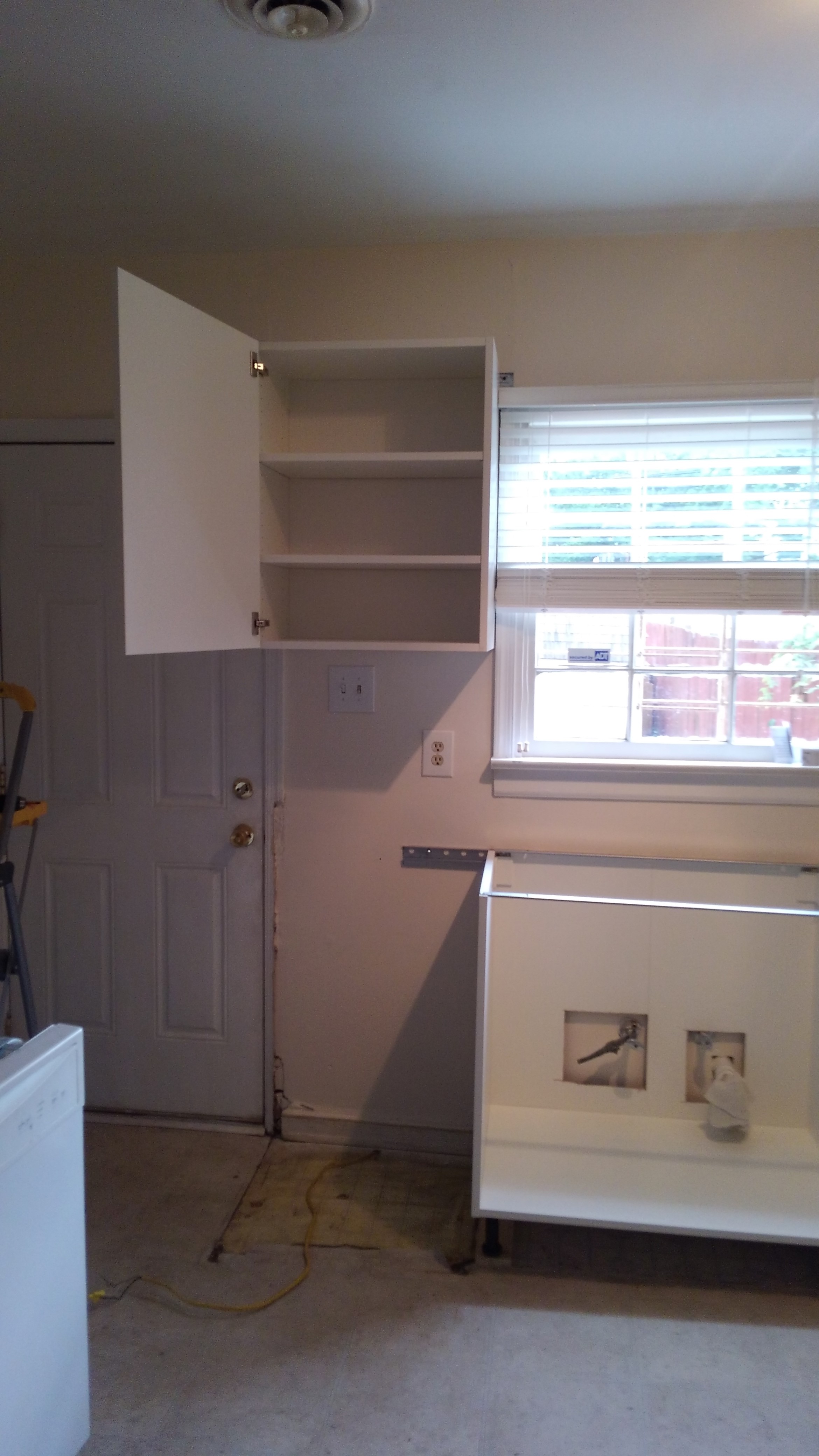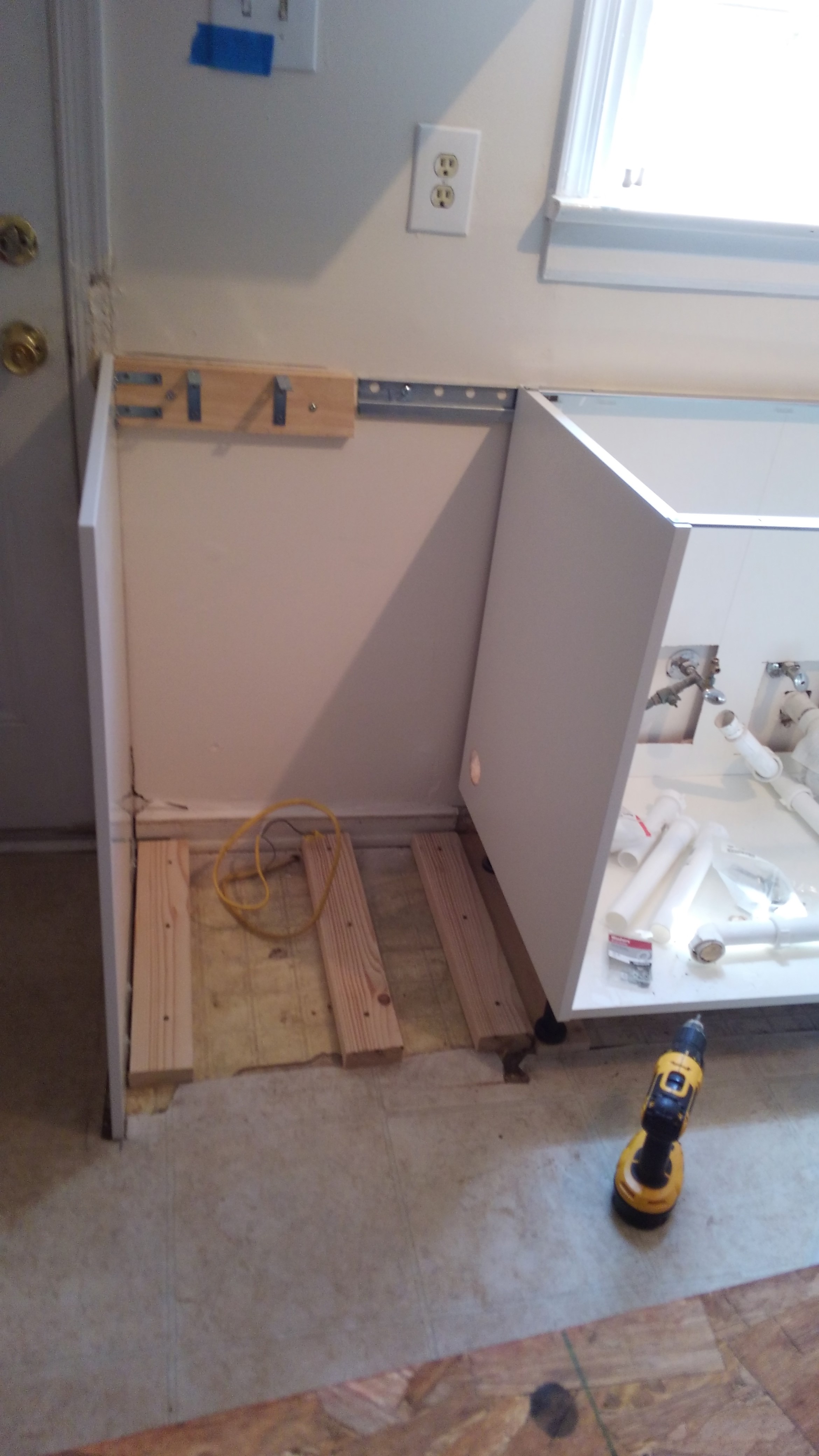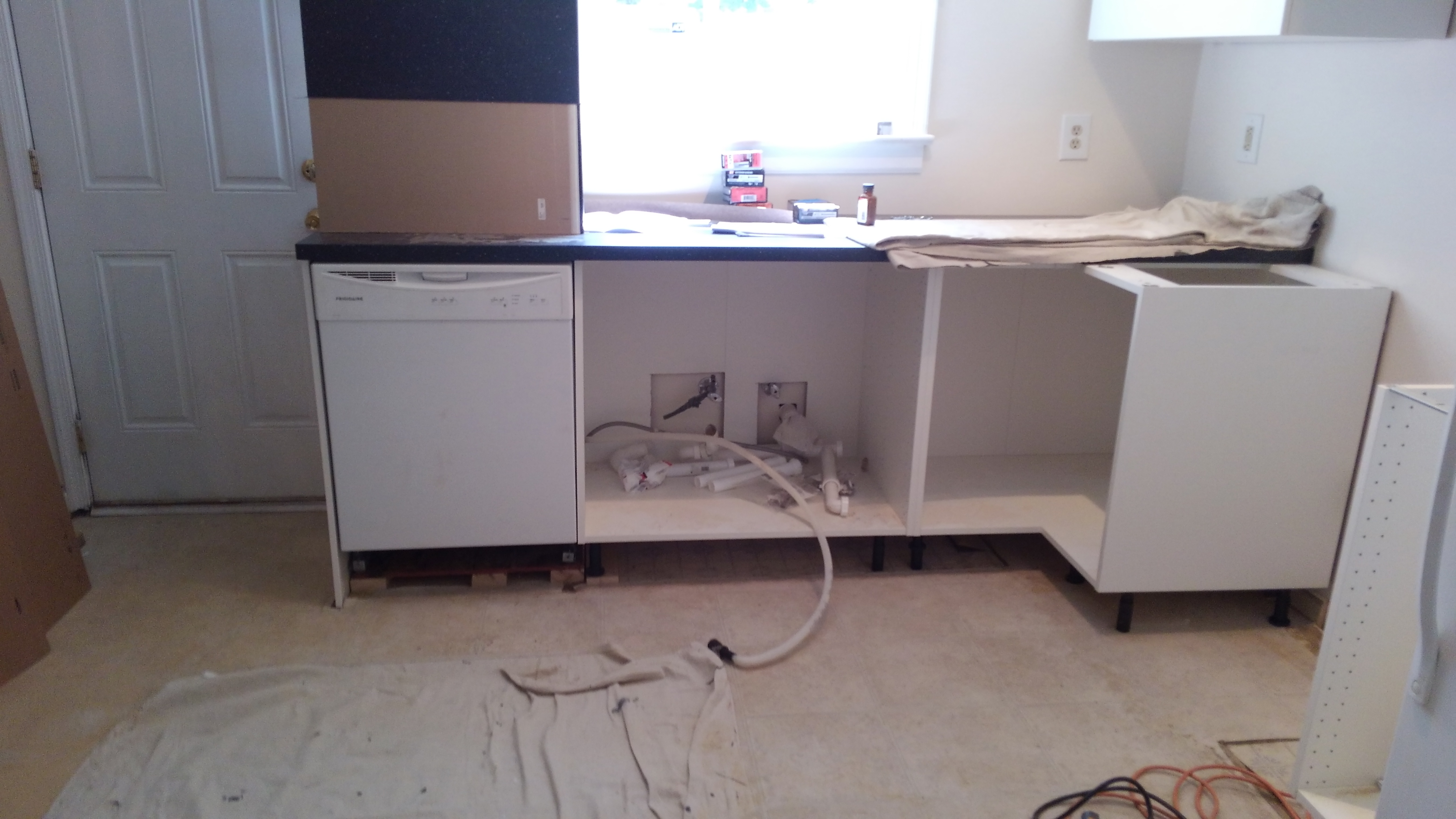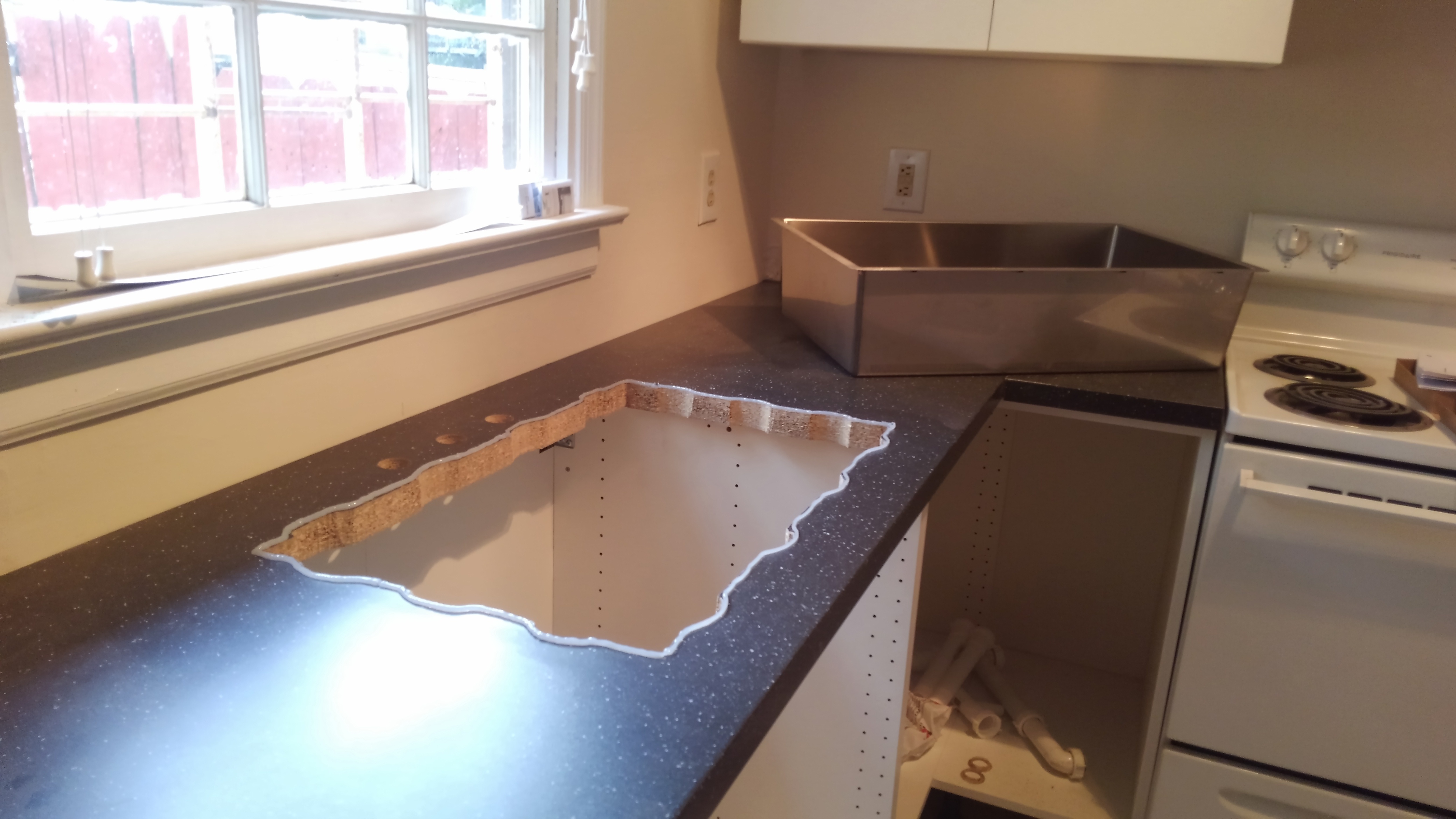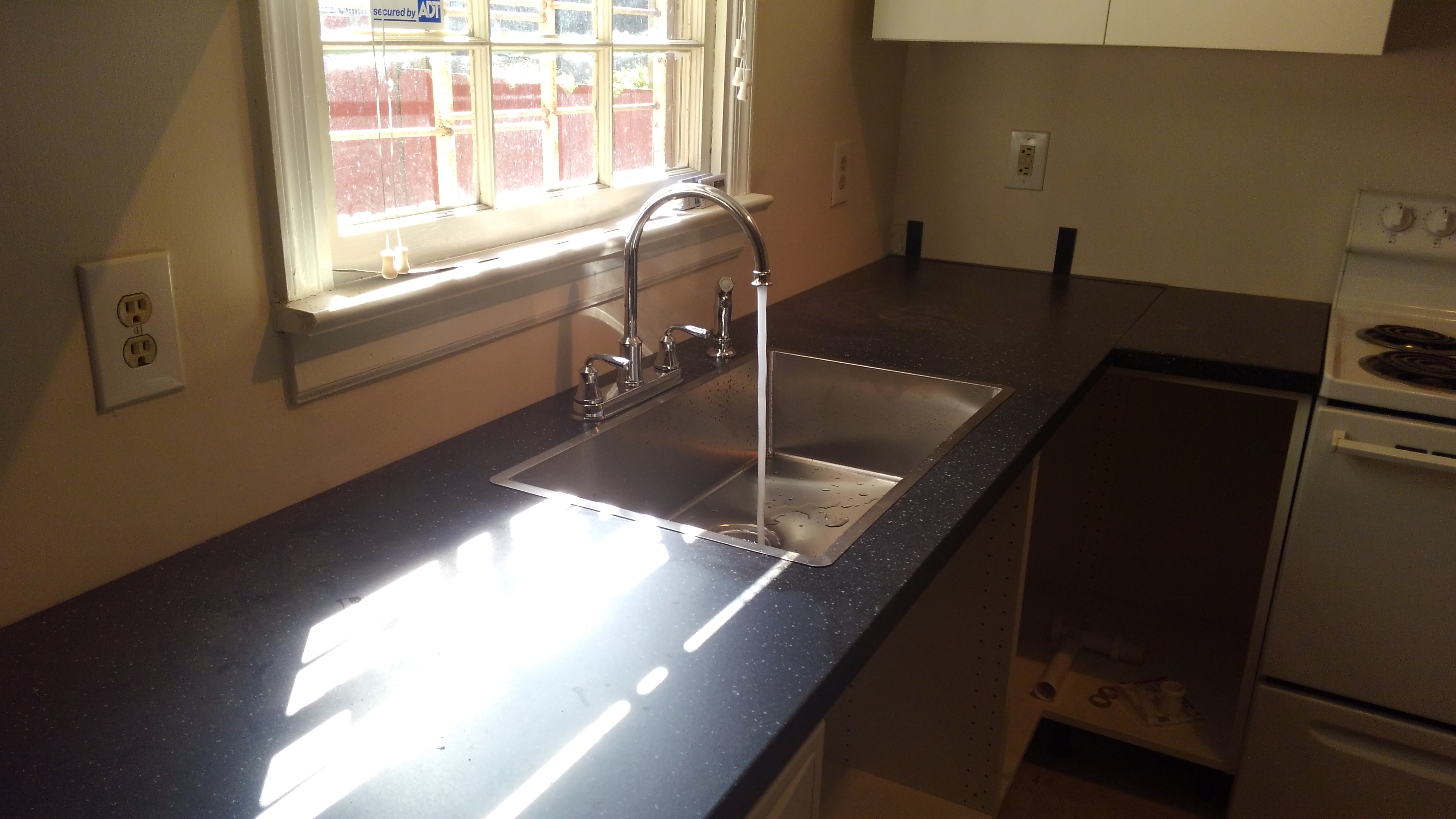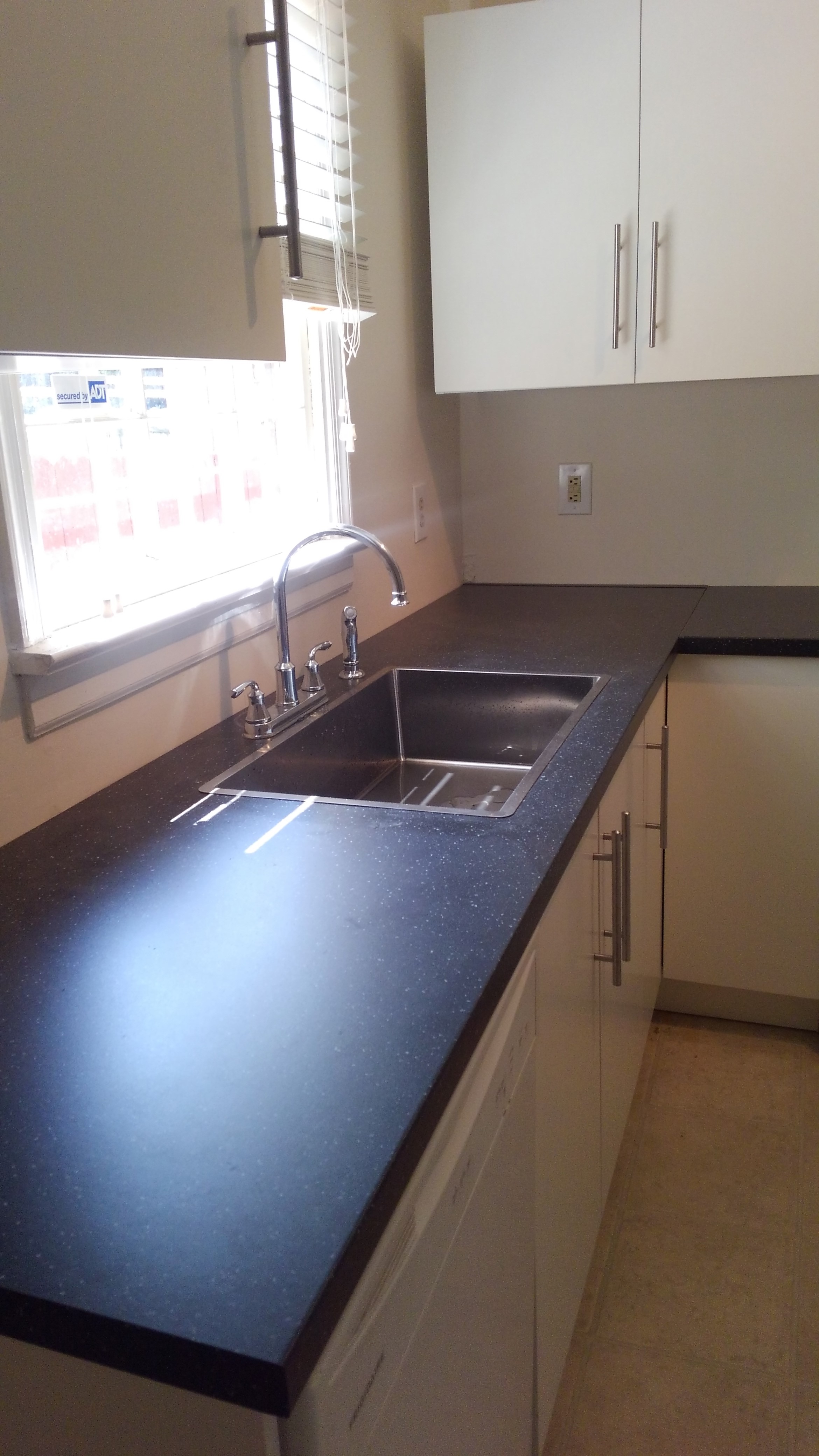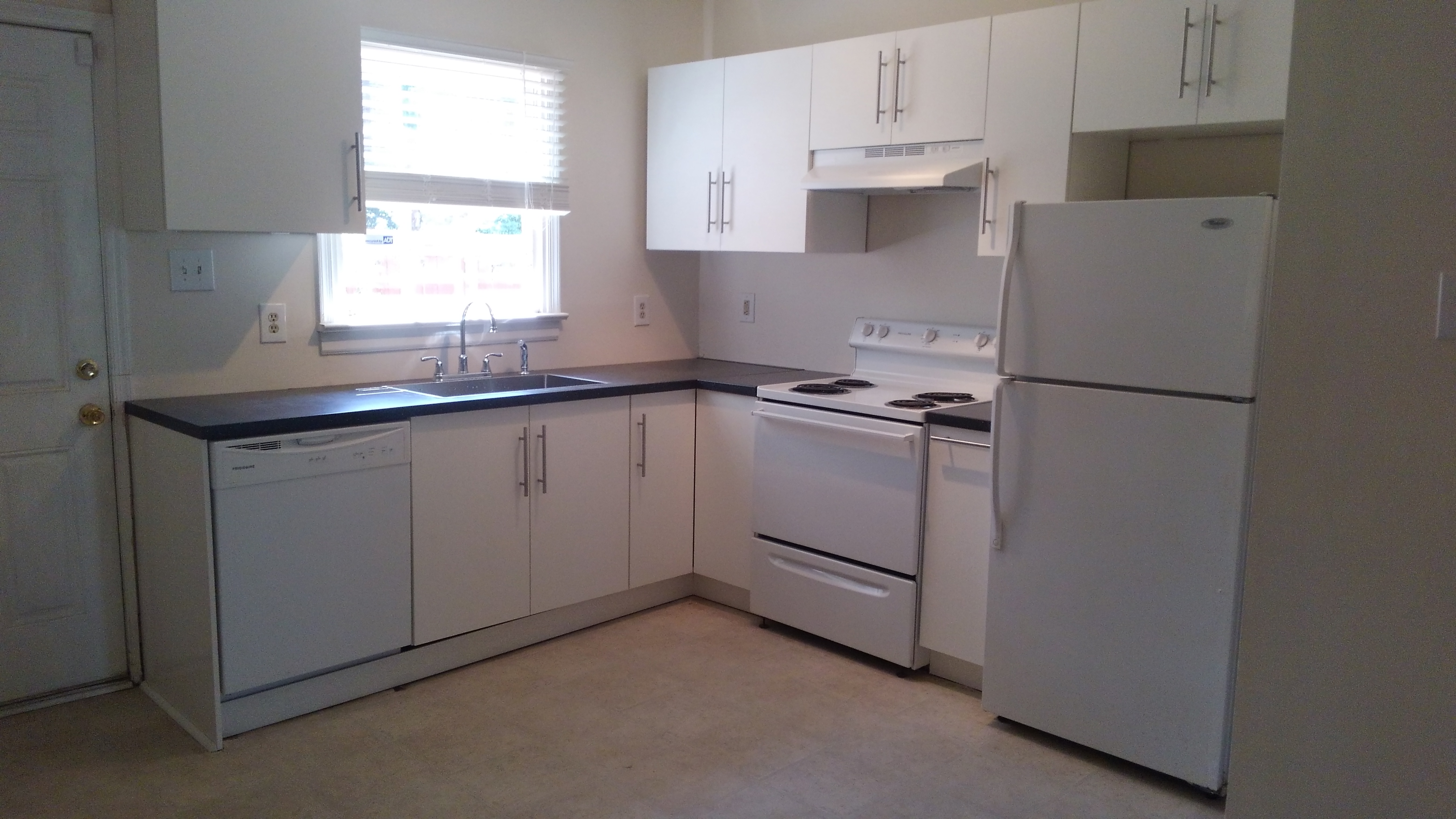 Catherine
1920's rowhouse near VCU. This kitchen remodel was in a rental unit so the emphasis was on budget and speed of install.
The new kitchen is 100% IKEA (which I LOVE working with!): new cabinets, sink, faucet, and countertop. The components for this entire kitchen fit in my work van!
Total labor (design, demo, install, etc) was 34 hours over 5 days. Materials were about $1,500. Labor came in about $1,700. So you could have a new kitchen in less than a week for about $3,200!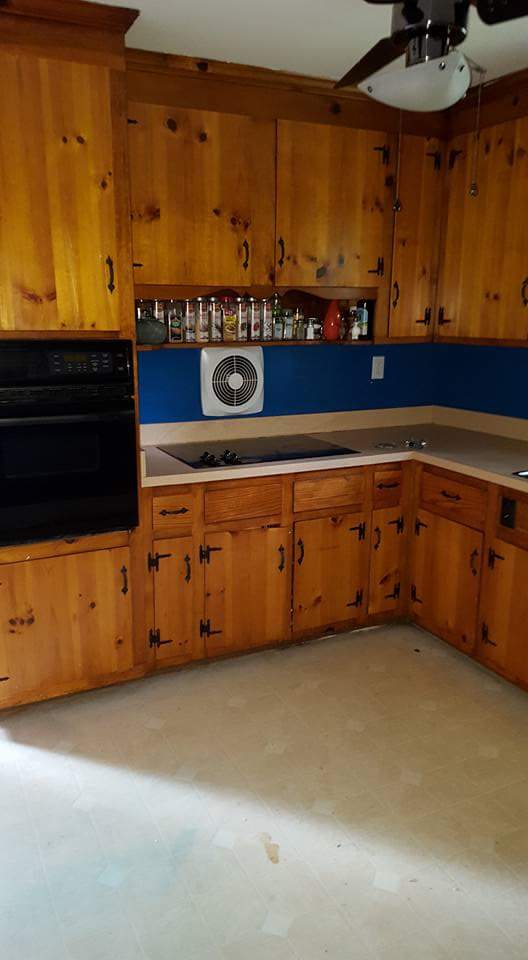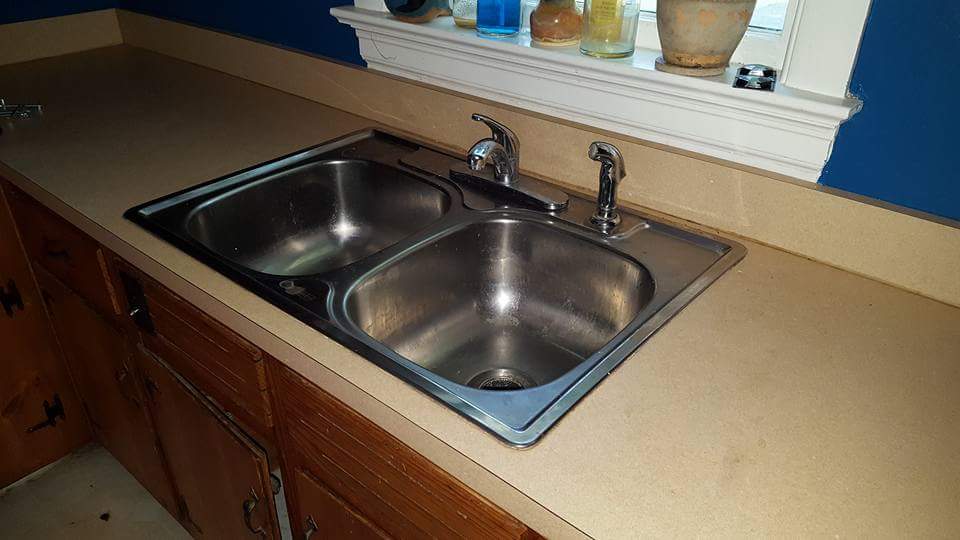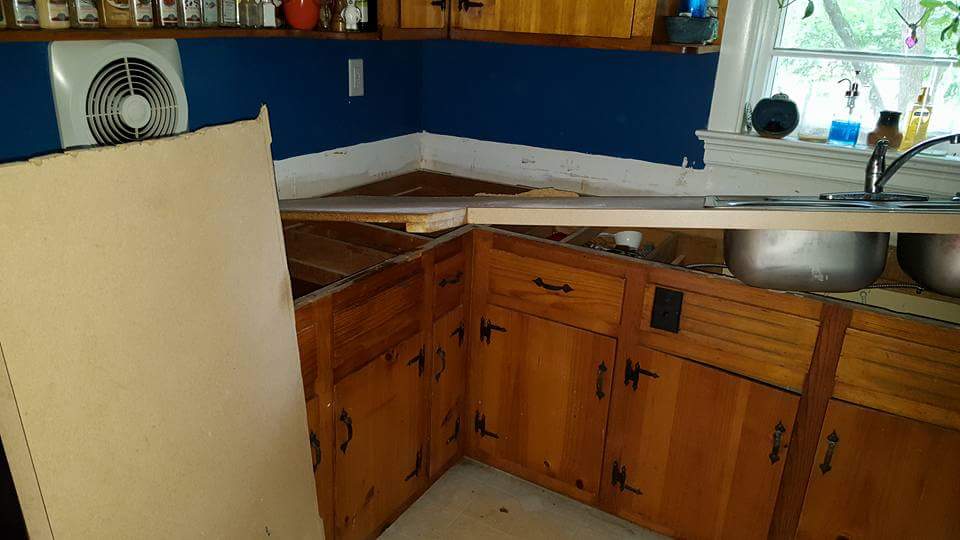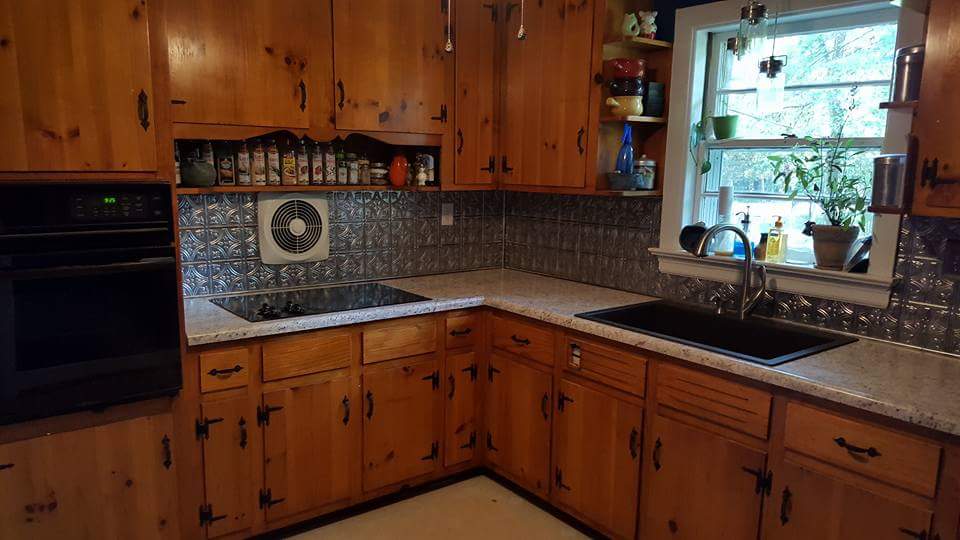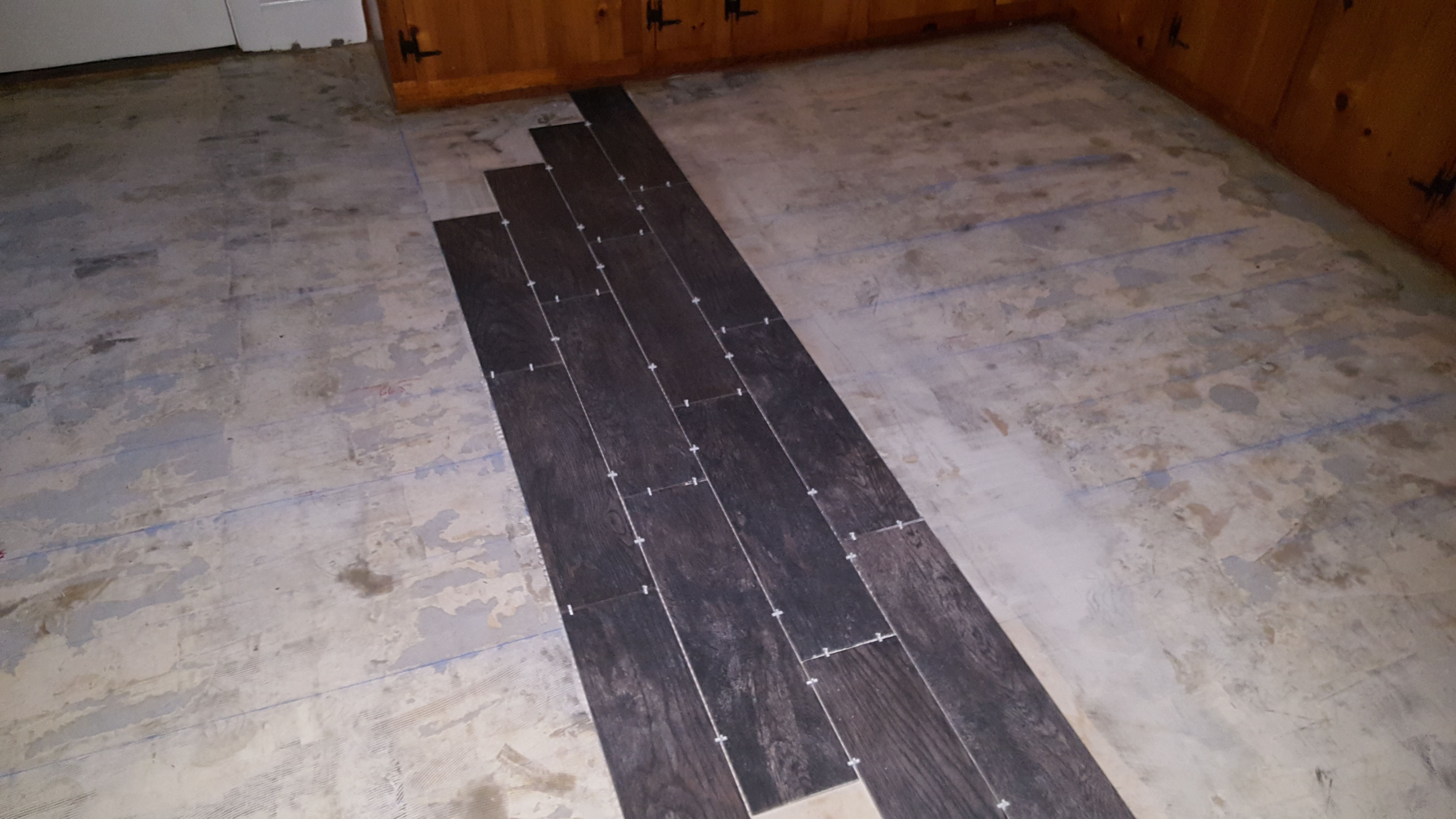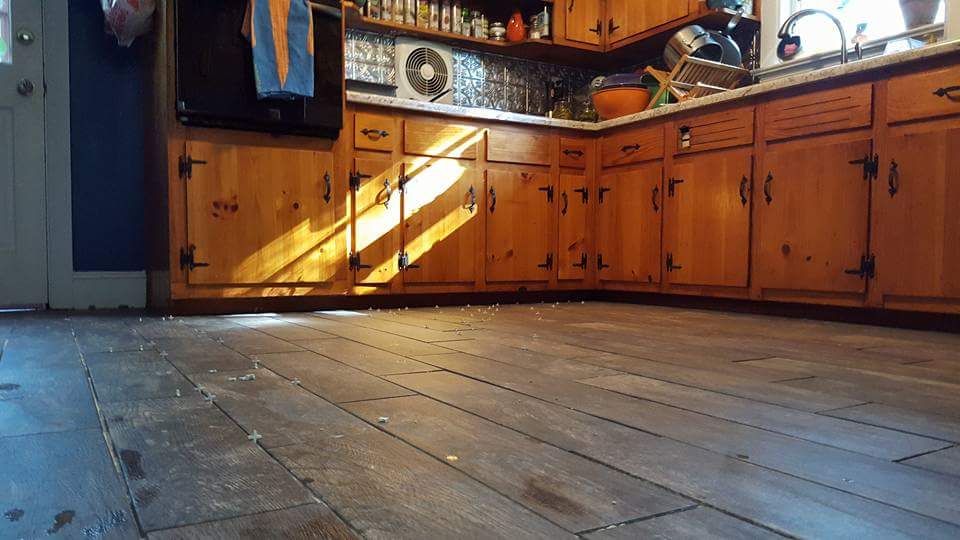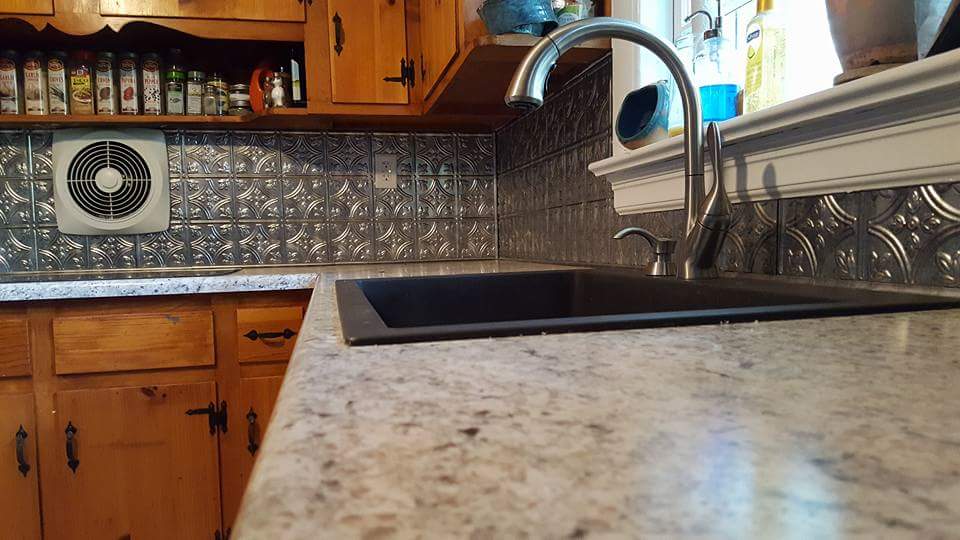 Claredon
1950's kitchen with knotty pine cabinets that the clients loved! What they didn't love was the dated countertop, sink, faucet, and linoleum floor.
Changes: Added a metal backsplash; wide format tile floor; deep farmhouse sink; countertop; lighting; rerouted disposal switch.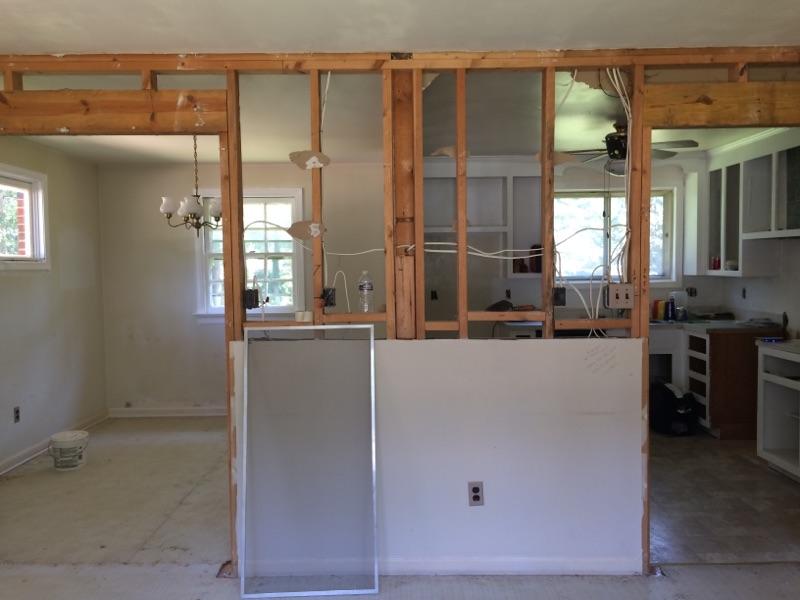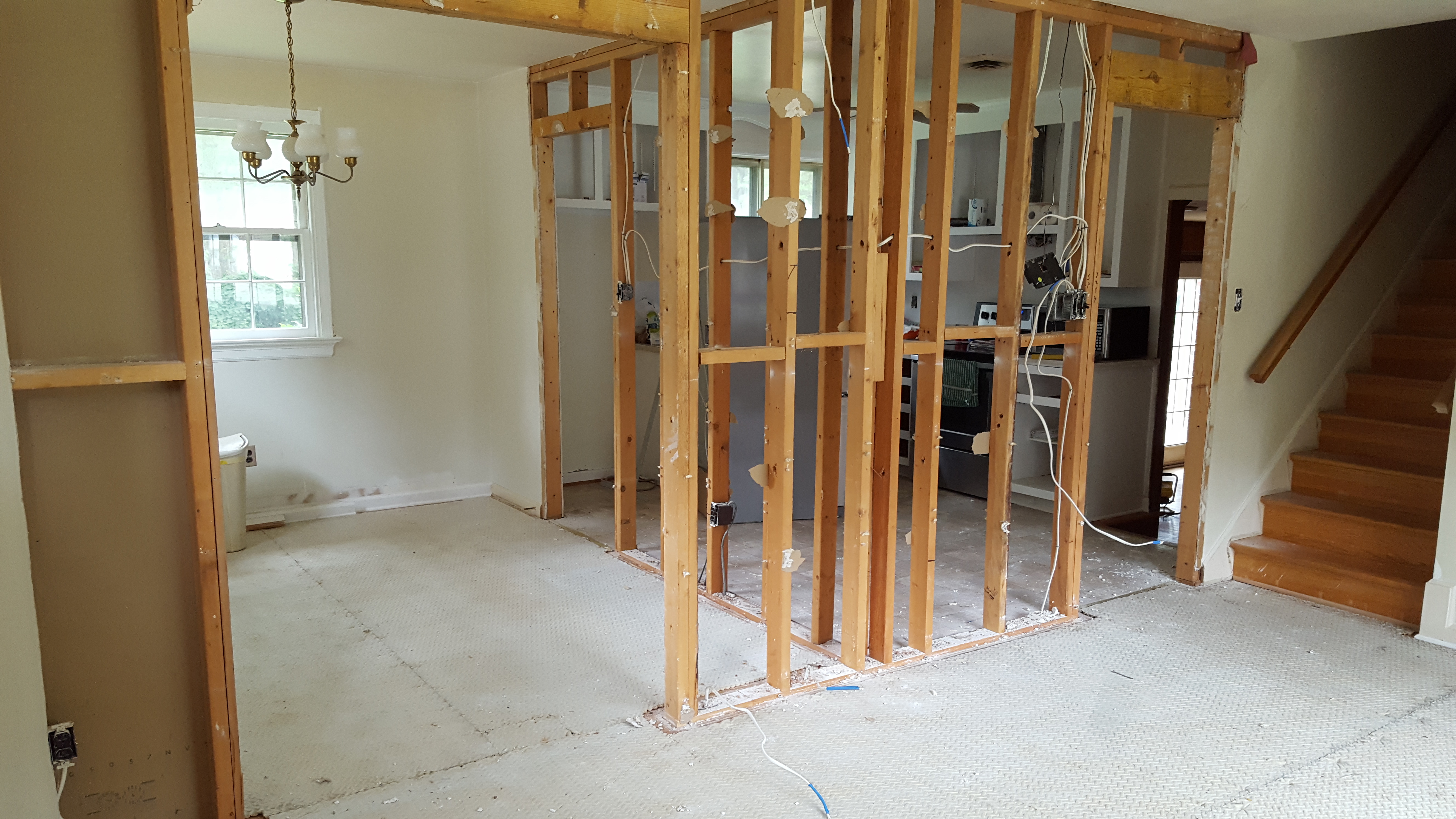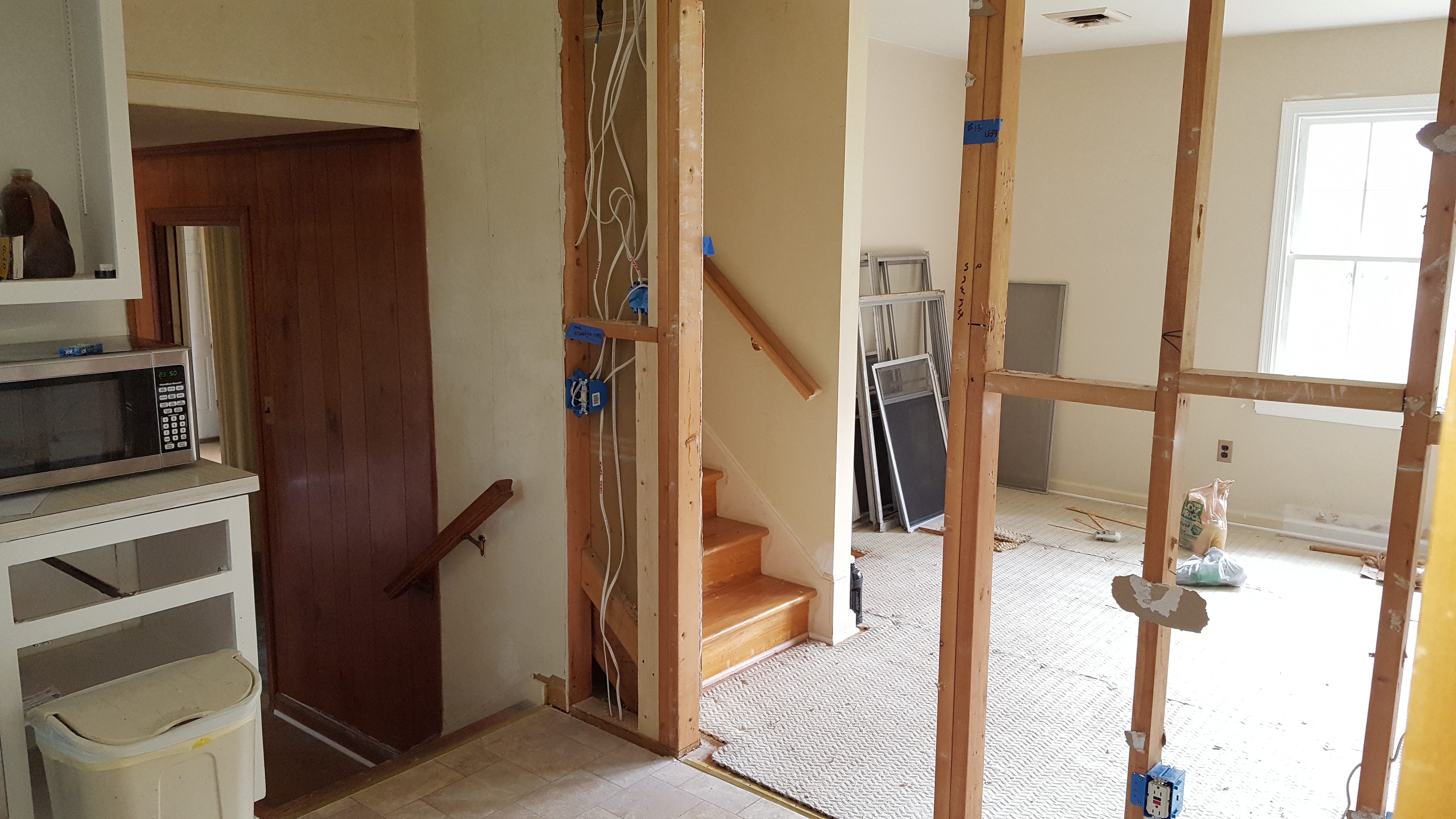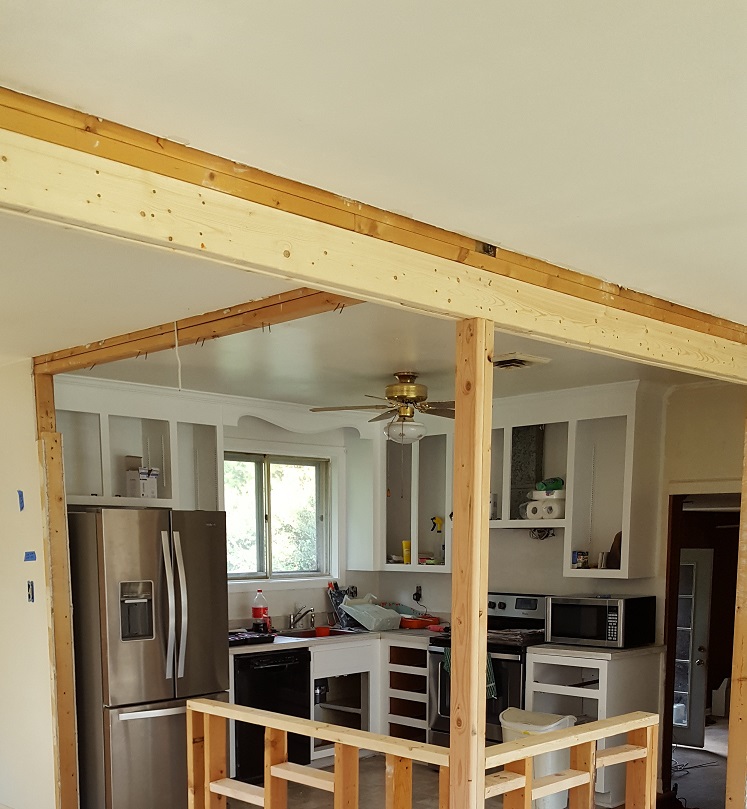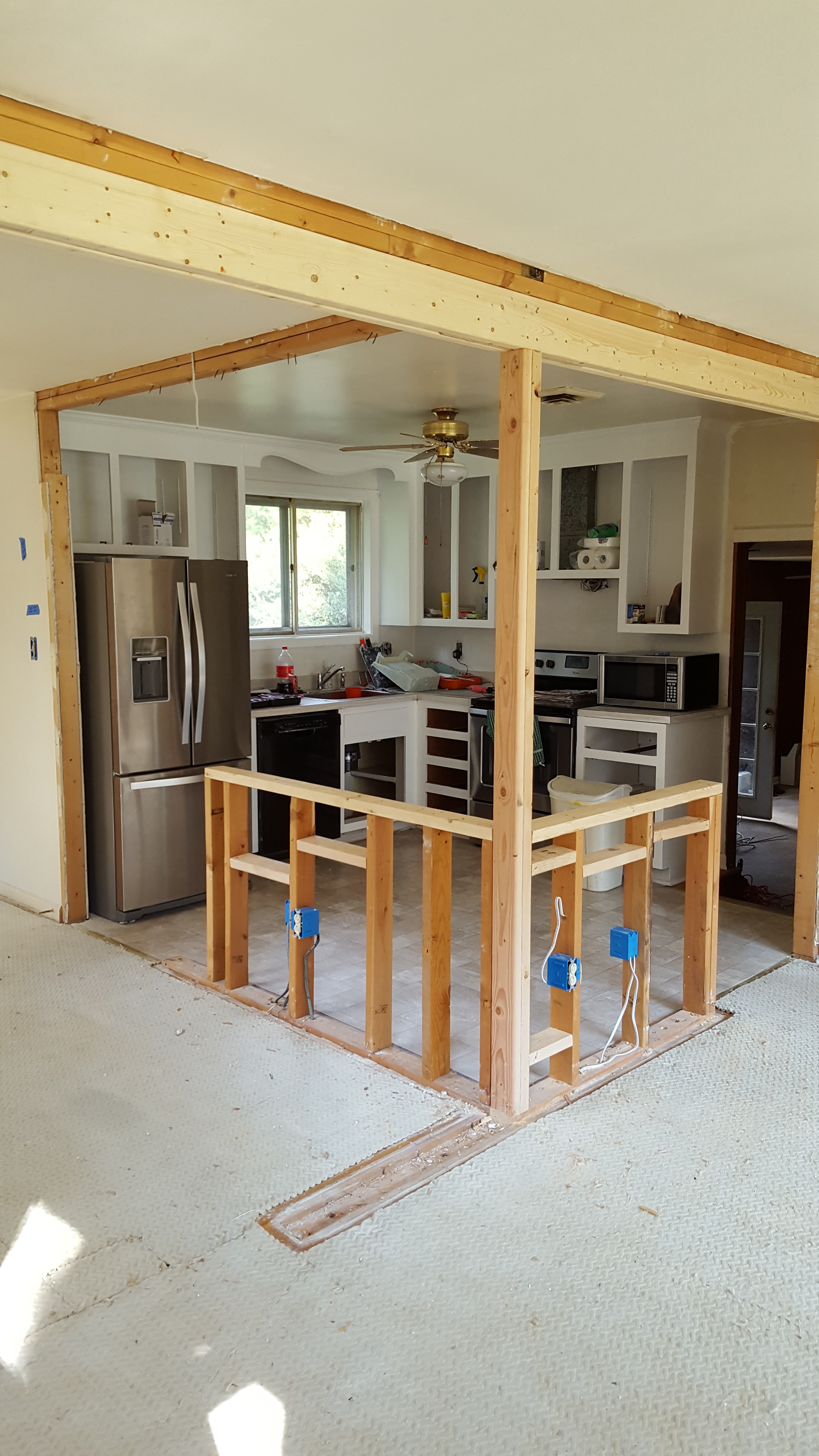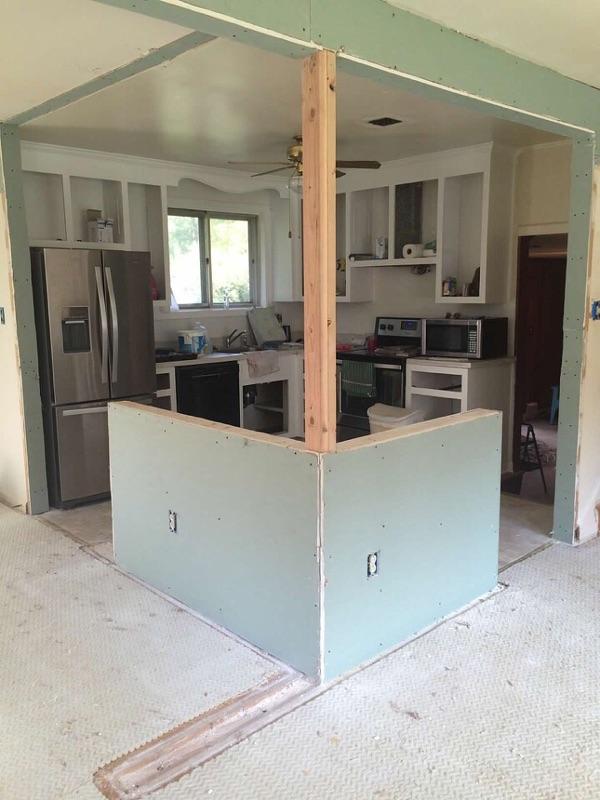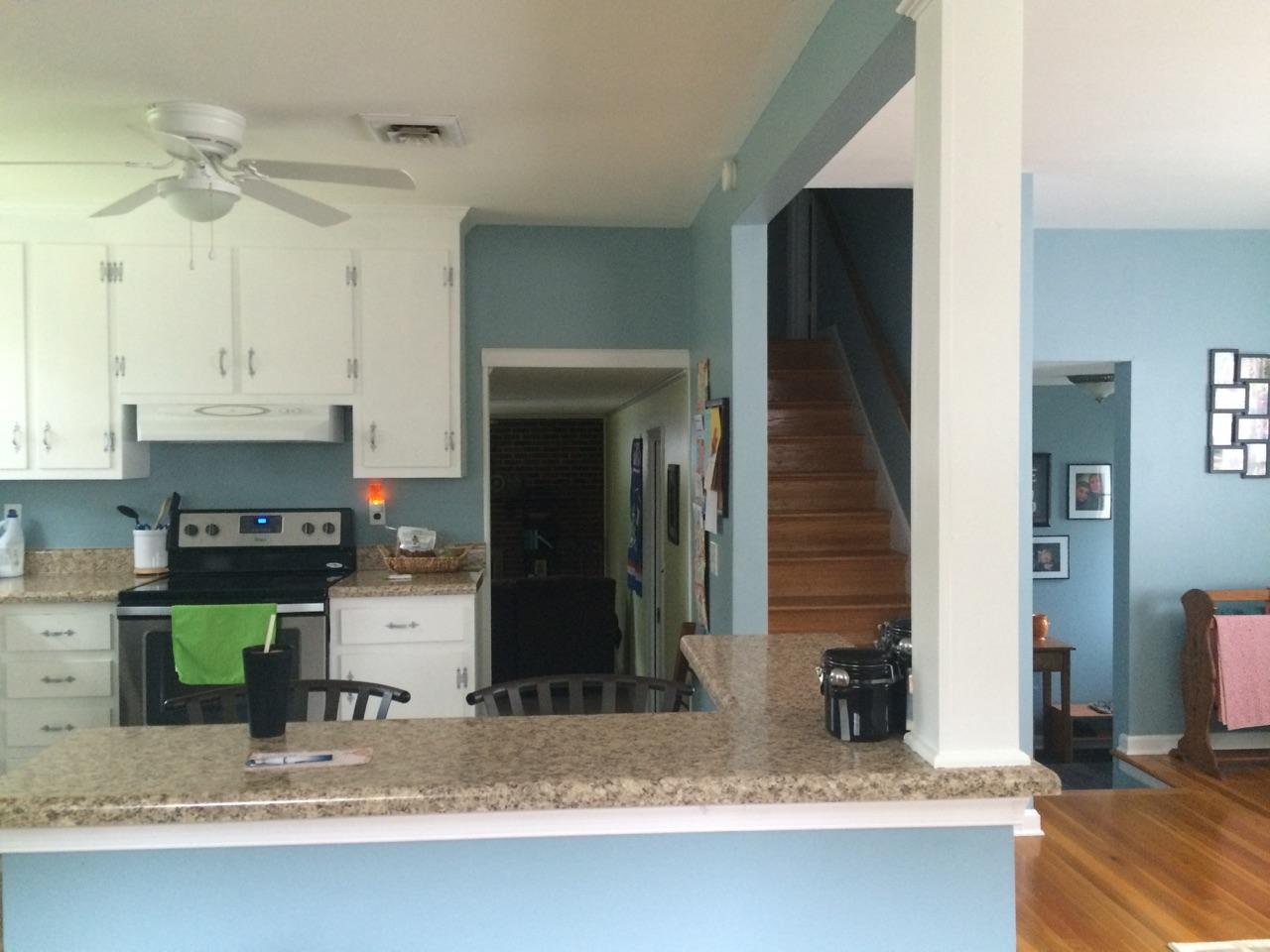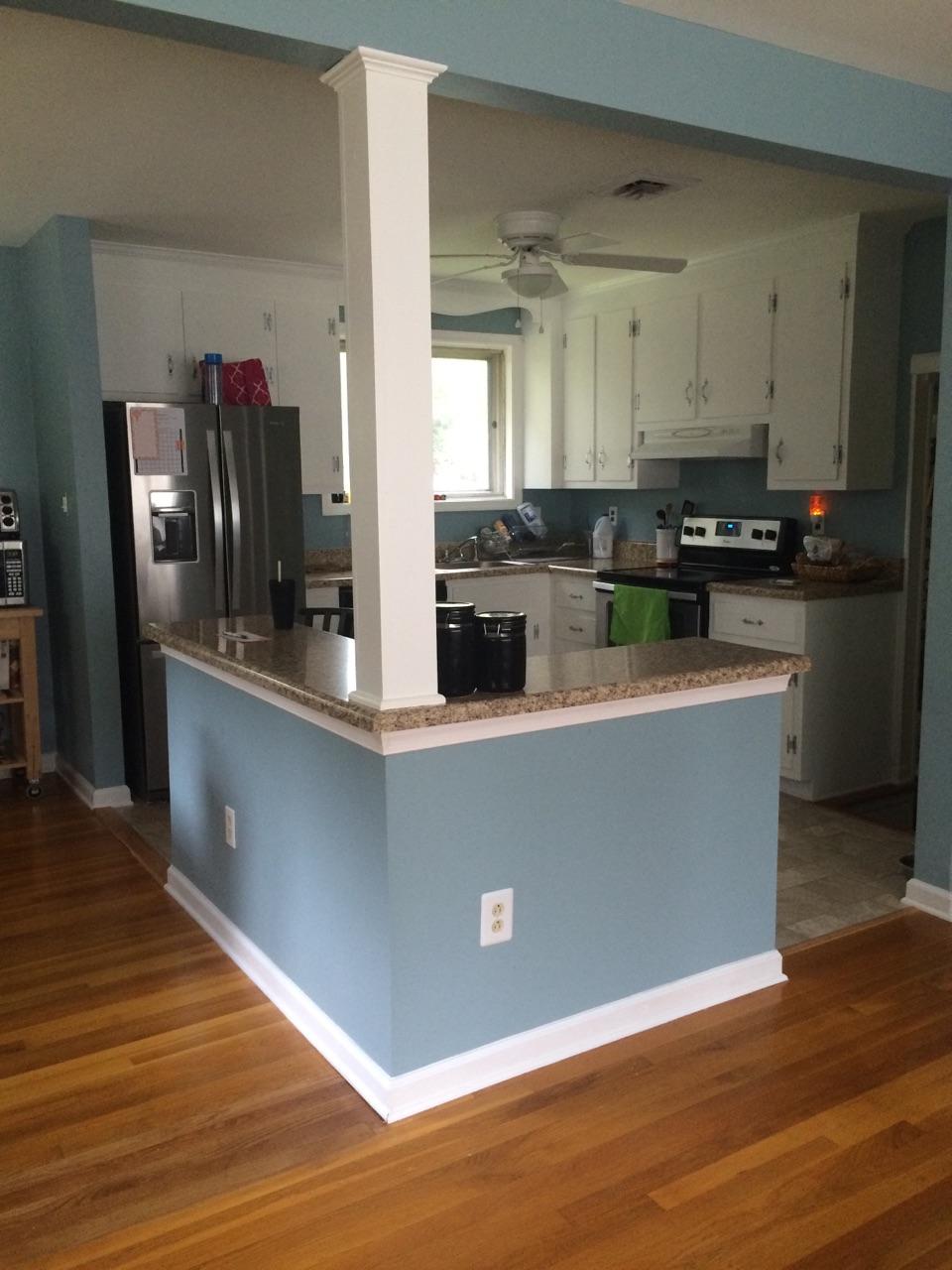 Courtney
Kitchen in a 1970's split level.
Removed three walls and doorways and installed a 15 foot header. Rerouted electrical in living room, dining, room and kitchen. New counter, trim, and paint.
This space has been completely transformed from a dark, boxy utilitarian space to the light, open center of the family.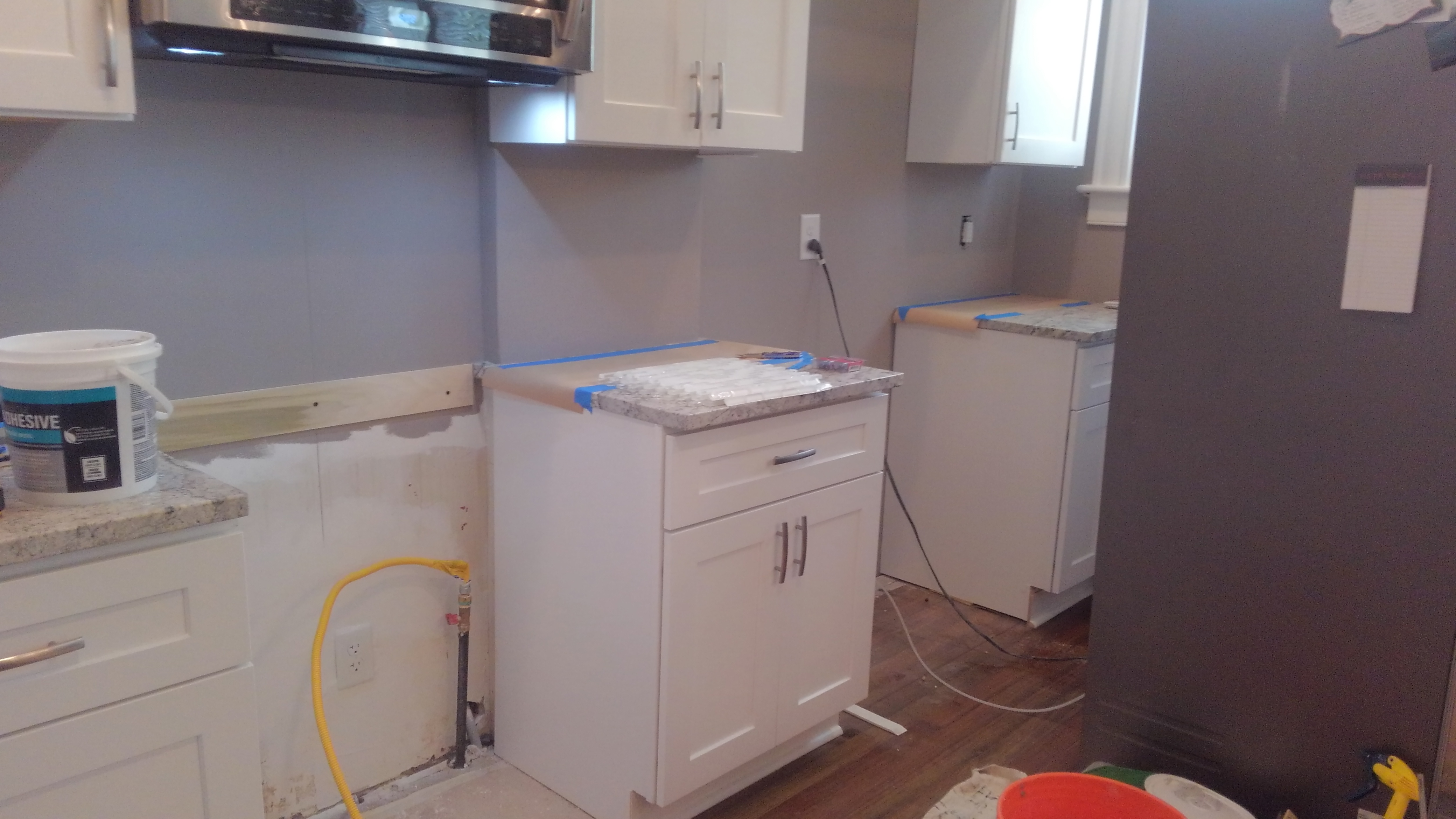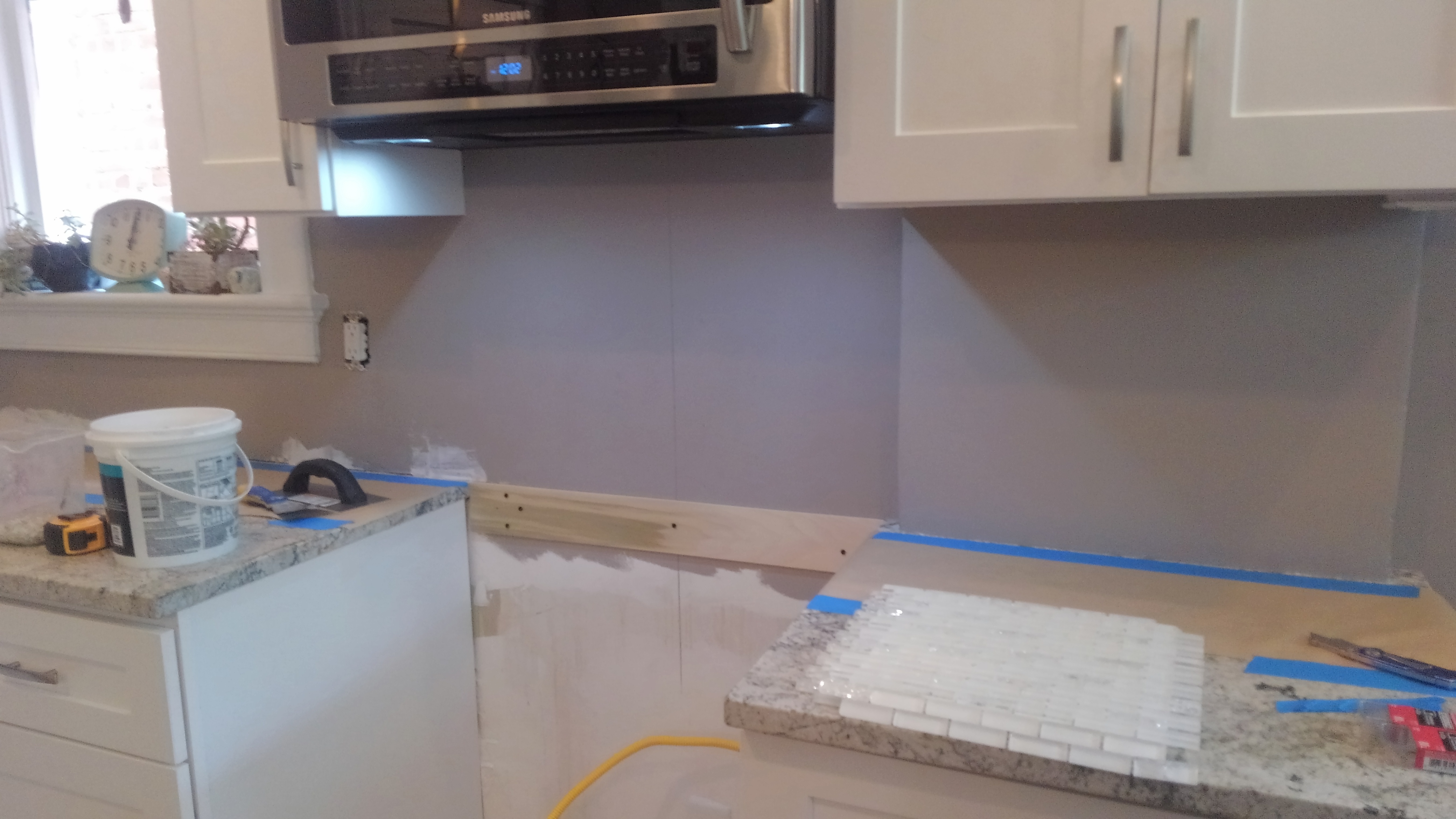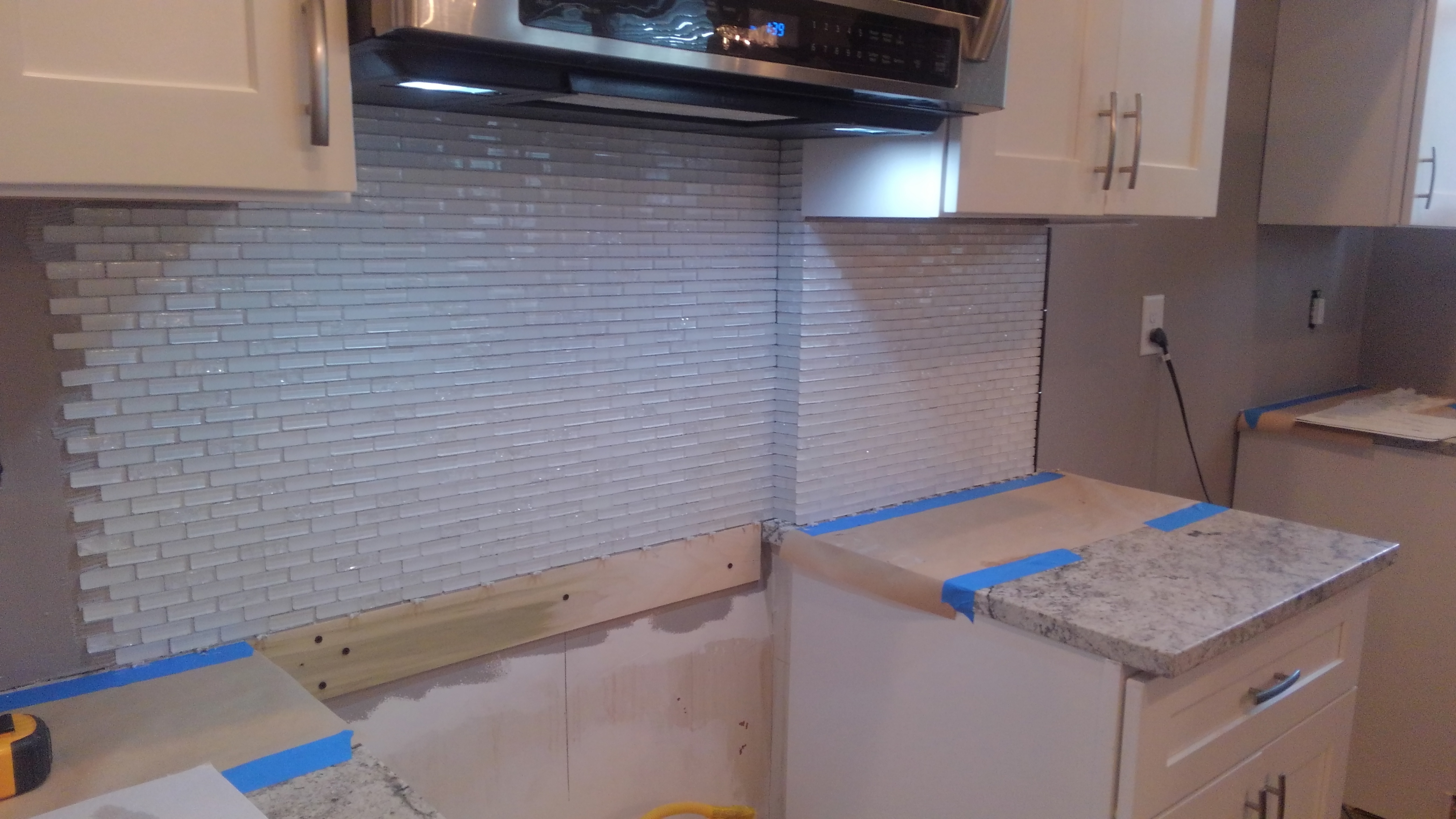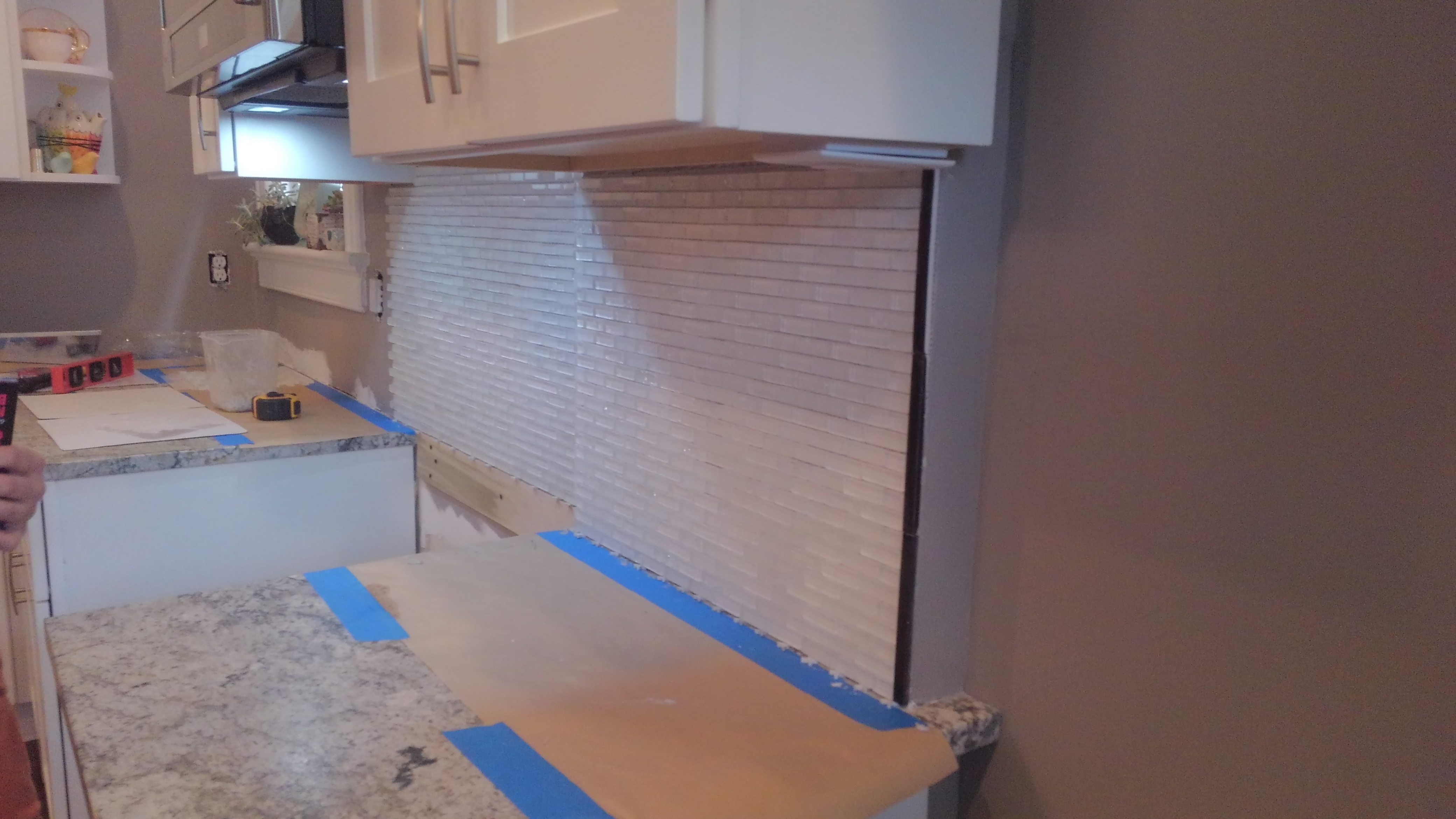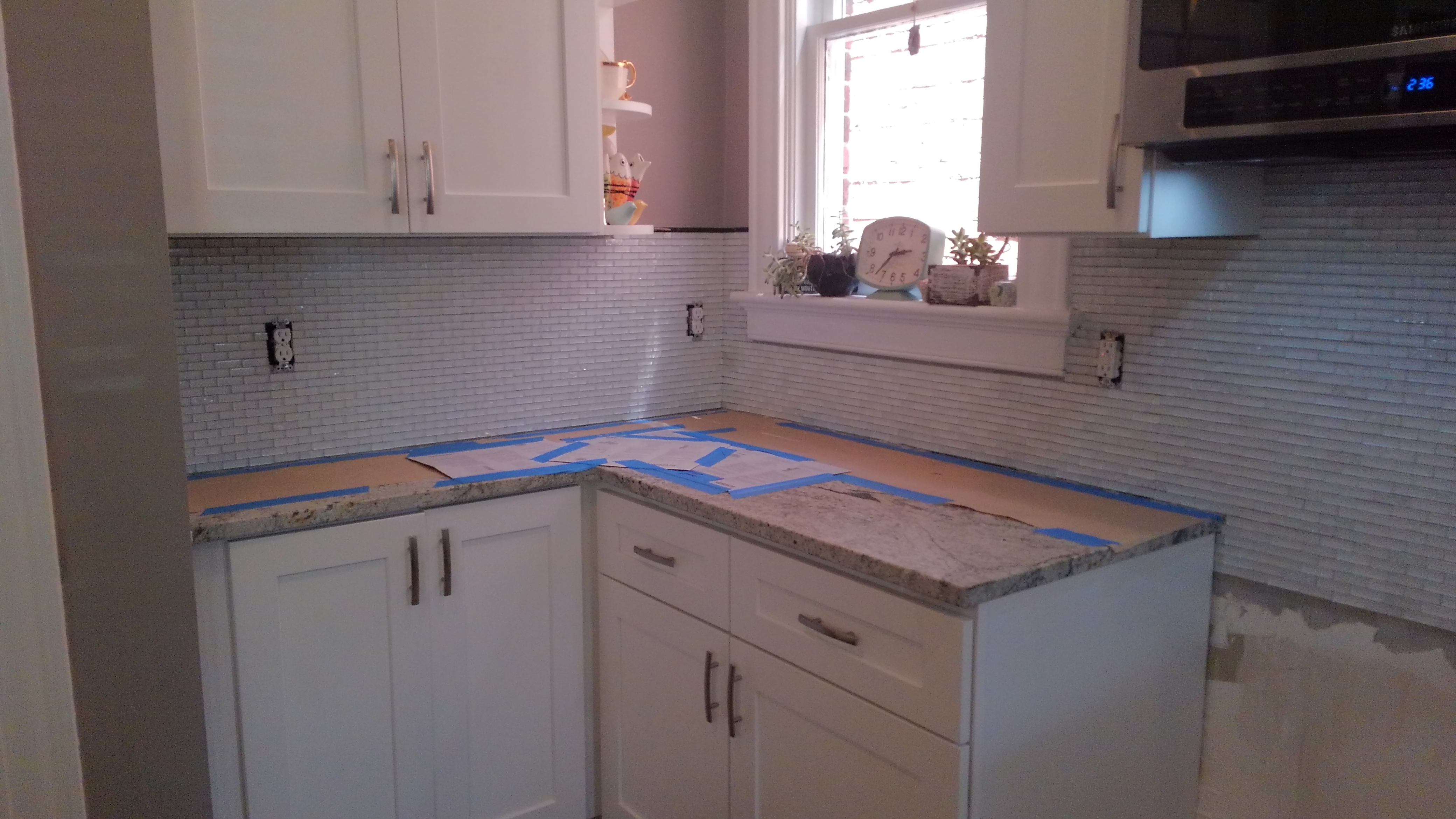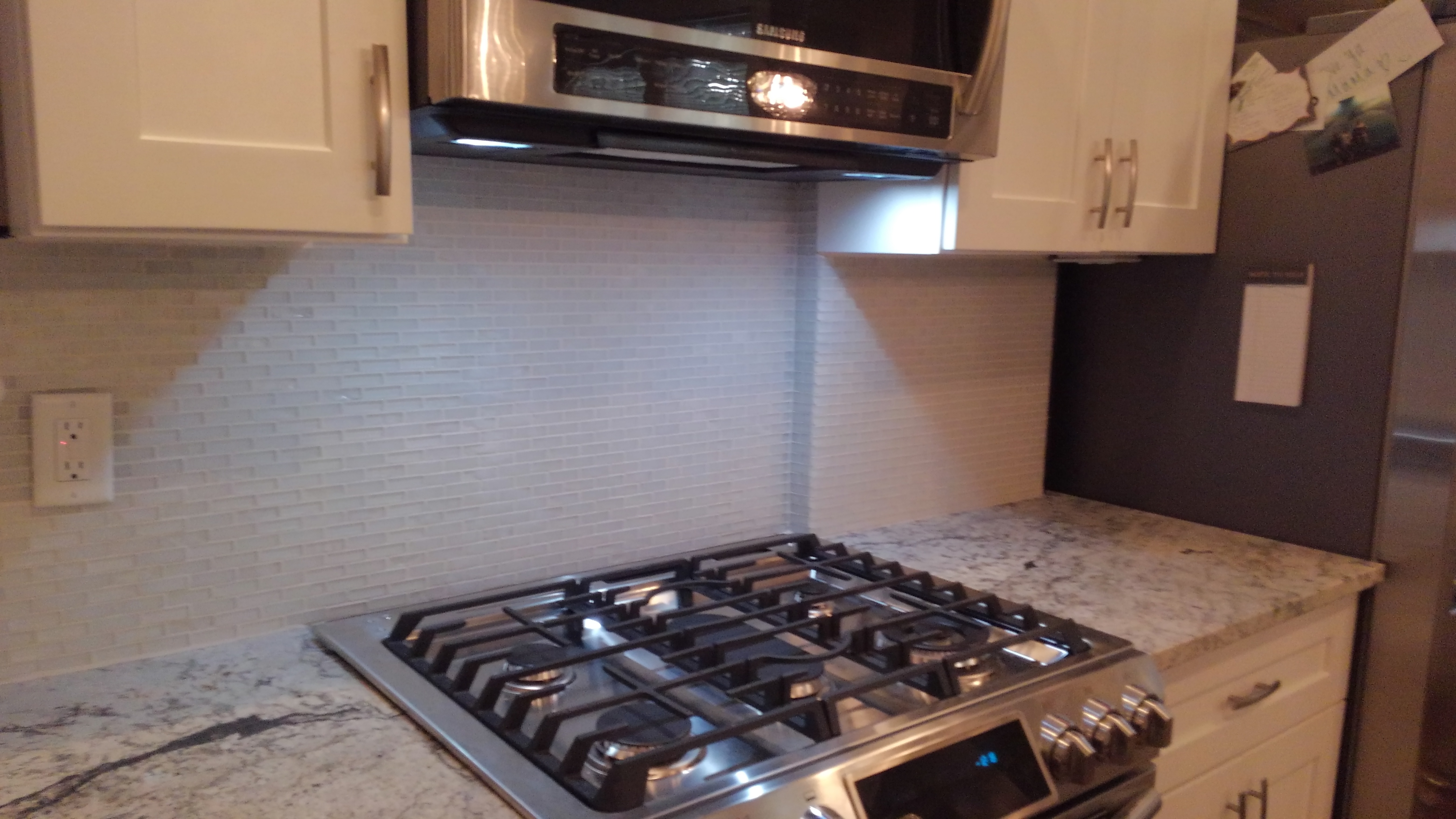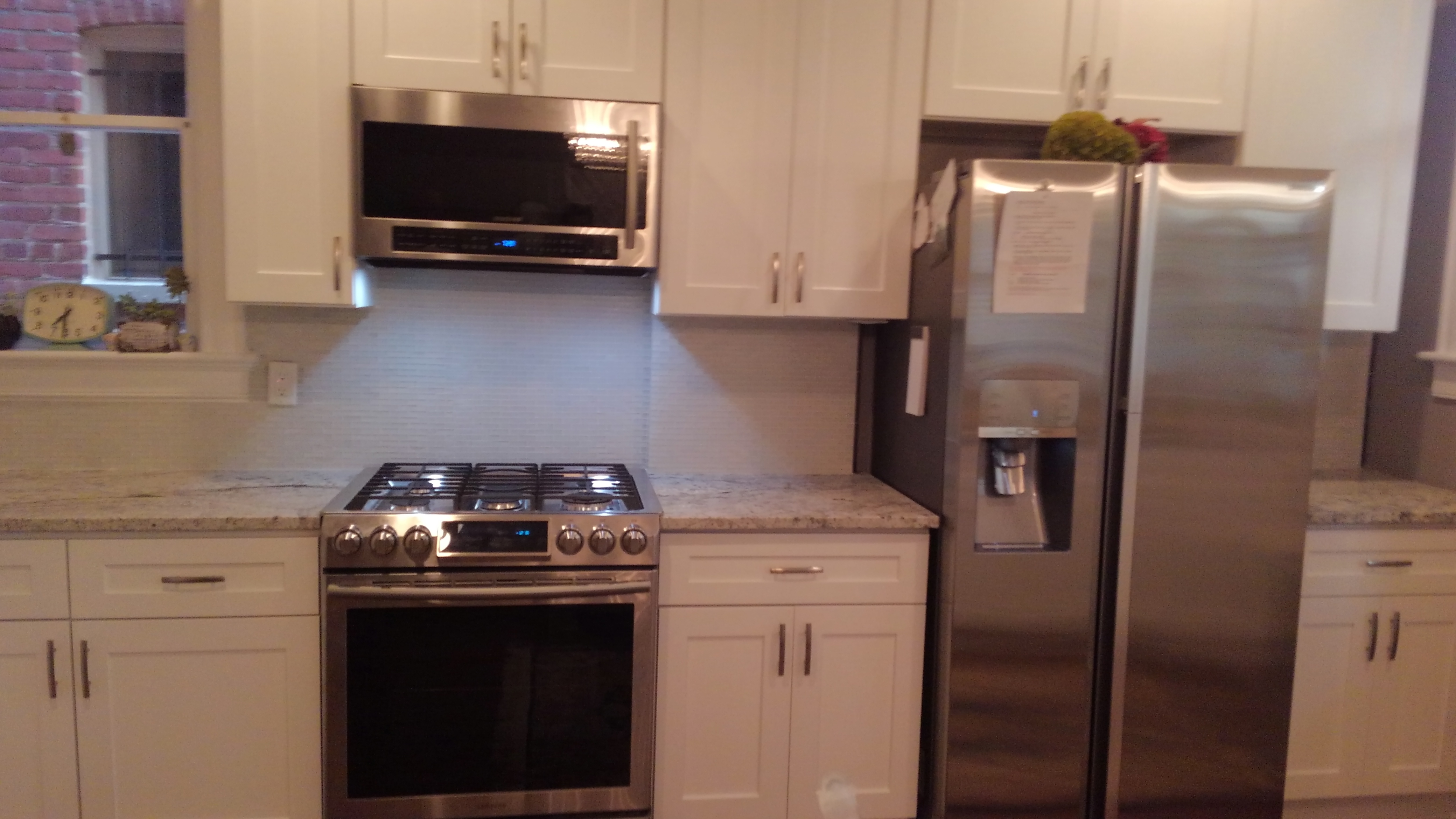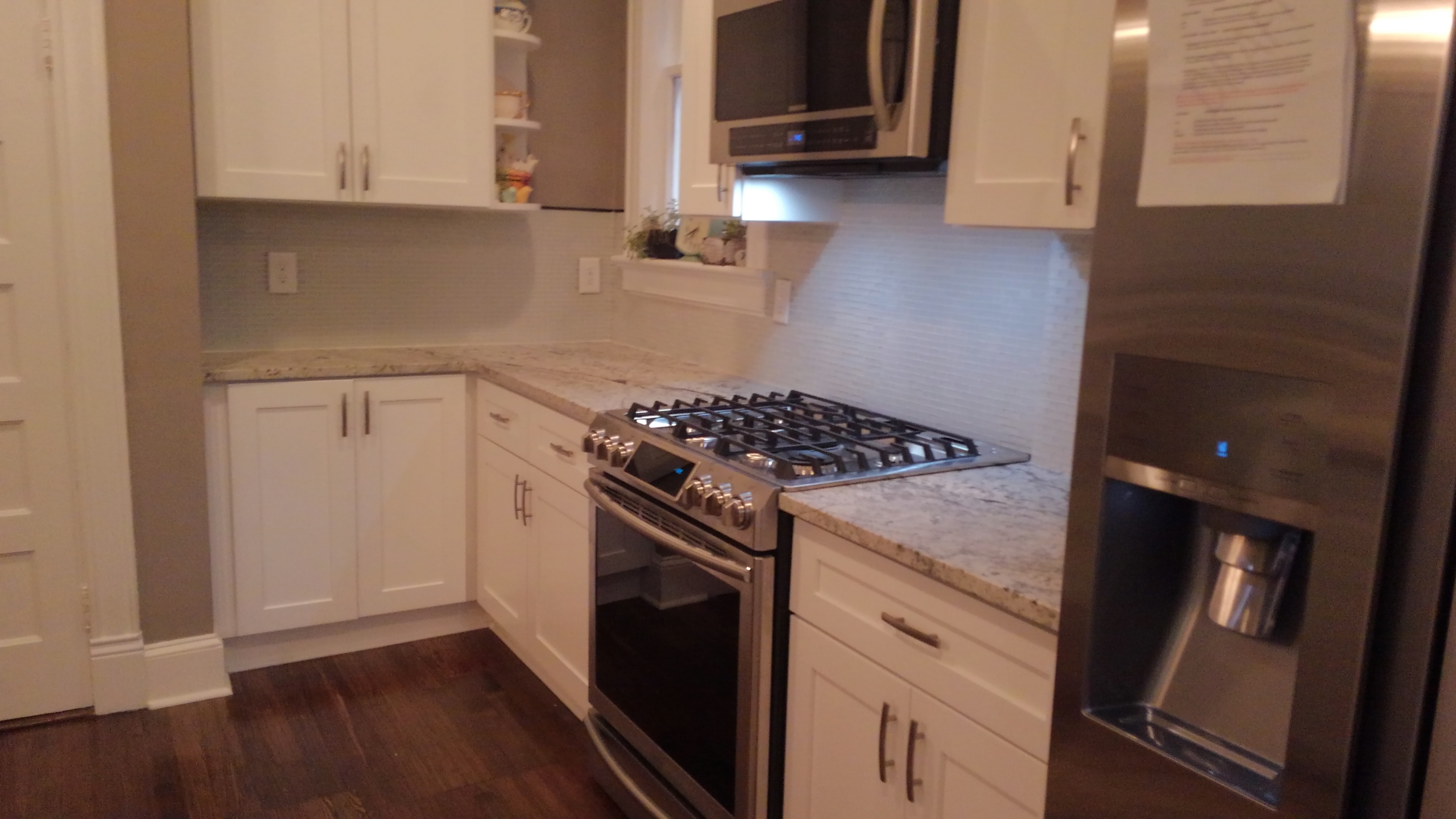 Hanover Back Splash
Not all of our kitchen projects involve demolition, ripping out cabinets, dust and dirt, and days (if not weeks) of you without a working kitchen.
This 1920's rowhouse in the Fan had a recent whole kitchen remodel (by a different contractor) and the customer wanted to finish it with a small glass tile back splash.
Labor required only 3 days (install, grout, cleaning). Total cost: about $1,000.