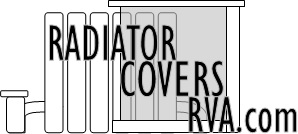 Radiators may provide heat during the winter, but the other 9 months of the year they are usually just in the way.
And ... ugly.
Not to mention: an awkward use of space, dirty, outdated, a burn danger, and a lead paint hazard!
Your Neighborhood Handyman can provide safe and functional radiator covers in any style you wish - Traditional, Colonial, Vintage, Art Deco, Modern, Contemporary, whimsical, etc.
Whether a simple box or an elaborate built-in system that incorporates seating and storage - if you can dream it, we can build it.
RadiatorCoversRVA.com is a division of Your Neighborhood Handyman
Radiator covers can be all wood, or a combination of wood and metal screens. They can be a simple three sided box to a fully integrated cabinet system. The internet offers dozens of patterns for metal screens, while Your Neighborhood Handyman uses CNC machines and Automated Plasma Cutters to provide truly any design you wish.
Click for gallery
Most of the covers we create are constructed to serve multiple purposes in a unique area of your home while matching your home's decor or conveying your personality. For that reason, almost all of our covers are custom made.
The final product is like a custom piece of furniture that will help redefine your room!
Learn More
Our covers start at $179 for a simple three sided box that is 36 inches high, 36 inches wide, and 13 inches deep with a grill made of 2 inch wide slats. These basic covers are made from MDF (Medium Density Fiberboard) or cabinet quality plywood and are delivered to you unpainted or unstained.
More Pricing